Thenue awards tenement refurb deal to Procast
Thenue Housing Association has awarded an £880,000 contract to refurbish 100-year-old red sandstone tenement flats in Glasgow.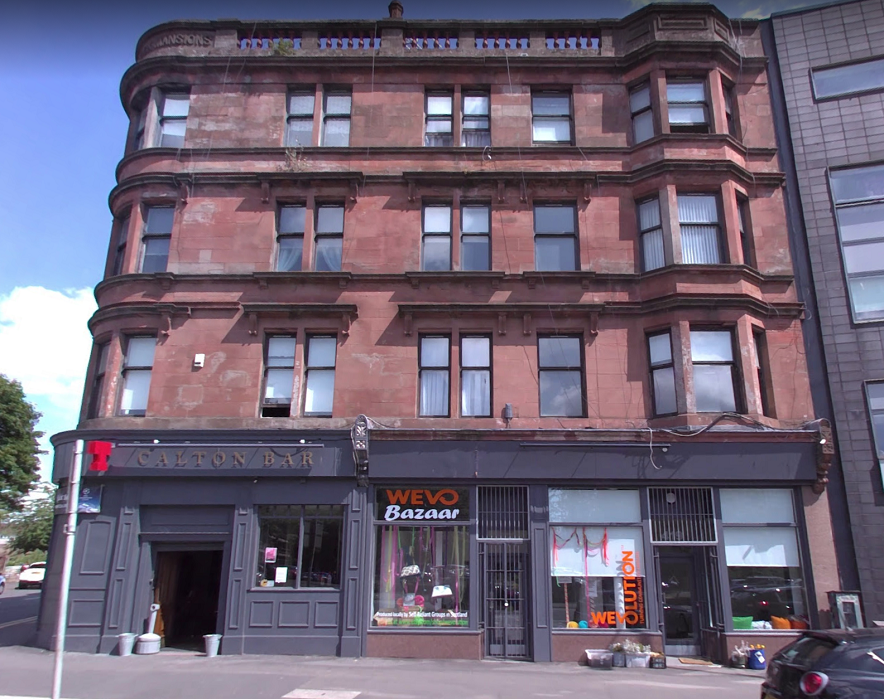 Strathaven-based Procast will give an extensive makeover to the nine empty properties at the corner of Green Street and London Road.
The 32-week project was given the go-ahead after a two-stage tender process that placed the emphasis on quality against cost on a 60/40 basis.
Starting in mid-November, the works will involve full external and internal renovation of the flats, which are situated on three storeys above three ground-floor commercial premises – one of them a busy public house.
The extensive programme of works will include:
Reroofing
Sandstone repairs to the front elevation and reinstatement of ornamental balustrades on the parapet
New rainwater goods
New external doors and sash-and-case windows
Structural repairs
Installation of external wall insulation and render to current rendered walls
Installation of insulation to the inside face of external walls
New kitchens, bathrooms and joinery finishes
New gas central heating systems including distribution pipework
New mechanical and electrical installations
Formation of new structural openings
Formation of new external bin store and gas housing
Formation of temporary walkway on footpath
New internal finishes
Because the project will progress while the businesses remain "live" and because the location in the city's Calton area is extremely busy, rigorous procedures relating to traffic management, security and housekeeping will have to be maintained.
Structural scaffolding designed to enable access to the works and to enable the pub and retail premises to continue trading will be put in place.
Procast director Frank McManus said: "This project is logistically very challenging, as it involves a building sited on the corner of a busy road with no on-site parking.
"This will be our first project with this new client, so it is a challenge we are really looking forward to and one where we will rely on our vast experience of tenement refurbishment works.
"The apartments are currently void and unoccupied, so it will be great to carry out the refurbishment works which will see these flats fully occupied again, supporting Thenue Housing Association's aims of creating affordable housing in sustainable communities."
The project is similar to one being carried out by Procast in Airdrie for North Lanarkshire Council.