Thenue delivers timely energy boost as bills predicted to soar
Thenue Housing has stepped up its efforts to help tenants tackle the increasing costs of fuel bills.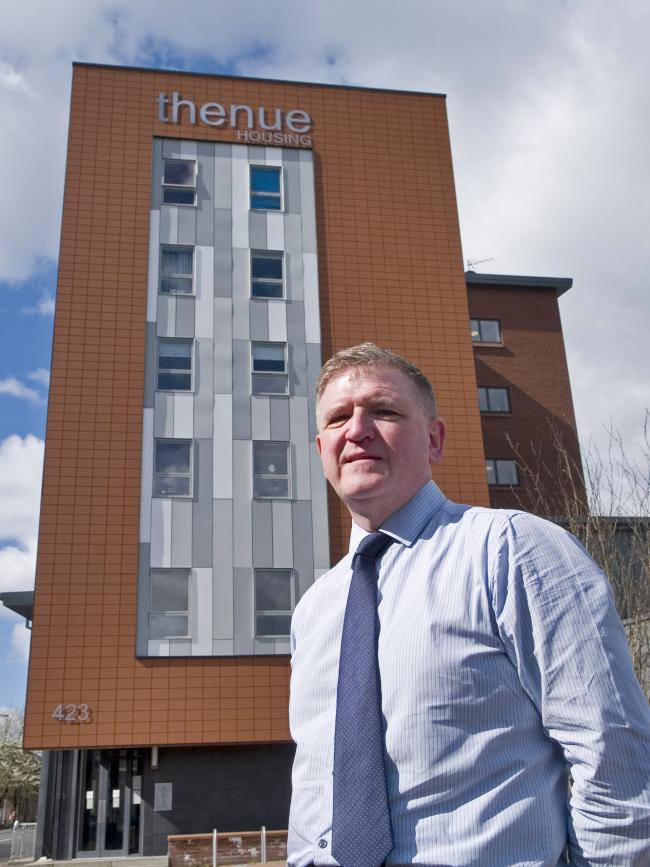 Having secured funding from the Scottish Government's Social Funding Housing Fuel Support Scheme administered by the SFHA, Thenue has provided thermal curtains, draught excluders and energy top-ups to households struggling with their energy bills.
Additionally, Thenue is helping tenants access fuel vouchers through the Fuel Bank Foundation. The Association's Financial Inclusion team were already deeply engaged in fighting the corner for people in poverty.
As energy regulator Ofgem is expected to lift the energy price cap, freeing fuel providers to send bills rocketing – especially gas, Thenue praised fellow housing providers whom it described as "being on the front line" fighting the cost of living squeeze on tenants.
Thenue said housing associations and housing co-operatives – in the true spirit of the movement – were leading the way with ways of helping tenants withstand unprecedented energy bill pressure.
At Thenue's AGM last September chief executive Charles Turner warned of the perfect storm approaching led by rising energy bills, changes to Universal Credit and an impending National Insurance rise expected in April.
Since 2018, Thenue has been supporting tenants with energy advice and like so many housing providers is ideally placed to empower tenants to understand their energy usage.
Since November 2020 Julie Broadley, Thenue's energy advisor – a post funded through the Energy Redress Fund - has received 528 referrals. From energy top-ups to practical measures to encouraging energy-saving behaviour, Thenue's Energy Advice project has supported 354 households.
Julie said: "Fuel poverty is a huge issue for many people and the situation shows no sign of improving in the short term. We recognise those on low incomes face incredible difficulty in heating their homes and coping with the energy price hike.
"In addition to the help we are already providing we will continue to focus on delivering increased advice with energy conservation tips to keep the heat inside people's homes."
Charles Turner added: "What has become clear in recent weeks is the incredible effort housing associations and housing co-operatives everywhere are making to help tenants.
"Every week we hear of another housing provider going the extra mile in terms of assisting tenants with energy costs – proving that the deep-roots we have grown in our communities can make a real difference to people's lives."
Ofgem is expected to announce details of its new energy price cap at 11am this morning. Worst-case predictions say bills could soar by 50% in the spring.
Citizens Advice Scotland fair markets spokesperson Kate Morrison said: "People will be bracing themselves for a big increase in the price cap, which will come at the worst possible time as prices in the shops soar and incomes stay the same or even fall.
"In Scotland, 1 in 3 of us already find our energy bills unaffordable, and almost half a million people are cutting back on food to afford bills. That's not a sustainable position for people to be in.
"We need to see urgent government action to protect consumers, particularly those on the lowest incomes, otherwise millions of people face being swept up in a rising tide of poverty, debt and destitution.
"People should know the CAB network is here to help with free, impartial and confidential advice. Since December the Citizens Advice network has been running the Big Energy saving Winter campaign encouraging people to get advice to deal with soaring bills. Switching isn't really an option – what matters is getting more money in people's pockets in the first place. CABs can help, with an average gain for people who see a financial result from energy advice being around £272."