Thenue Housing chief executive Charles Turner retires
Thenue Housing has said a fond farewell to its former chief executive Charles Turner who has retired after 17 years.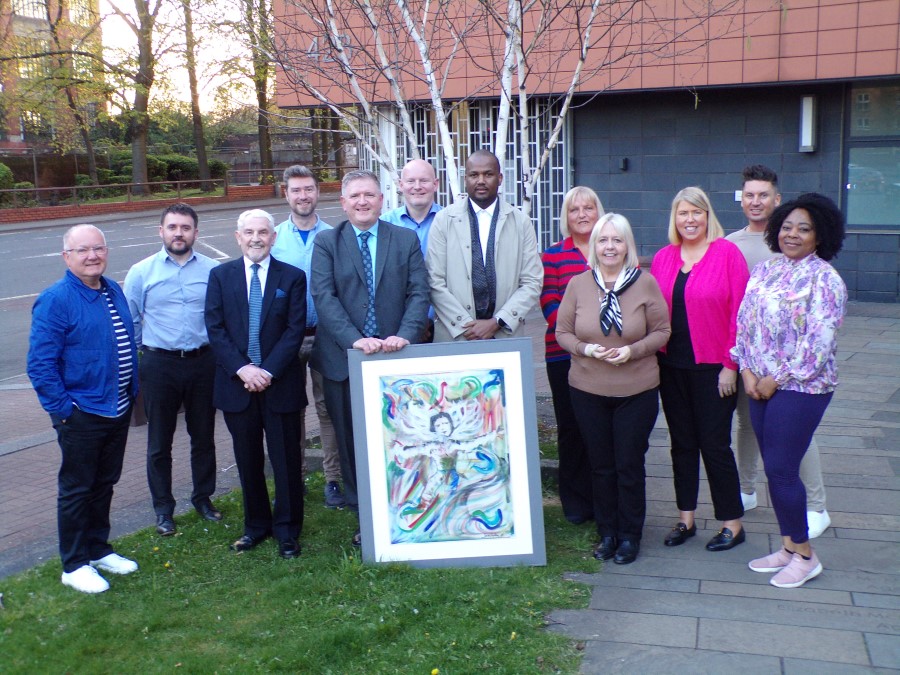 Charles Turner left Thenue this week after two events to mark his retiral – one with the board of management and the second with staff.
At both, board members and colleagues paid tribute to his contribution to Thenue over such a long period.
Following the final board meeting, Charles Turner was presented with a farewell gift of a replica of a painting of St Thenue given to the Association some years ago by the artist and comedienne Janey Godley.
Since then, it has hung in the Thenue board room and her interpretation of St Thenue – mother of Glasgow Patron Saint St Mungo – has been admired by many including Charles.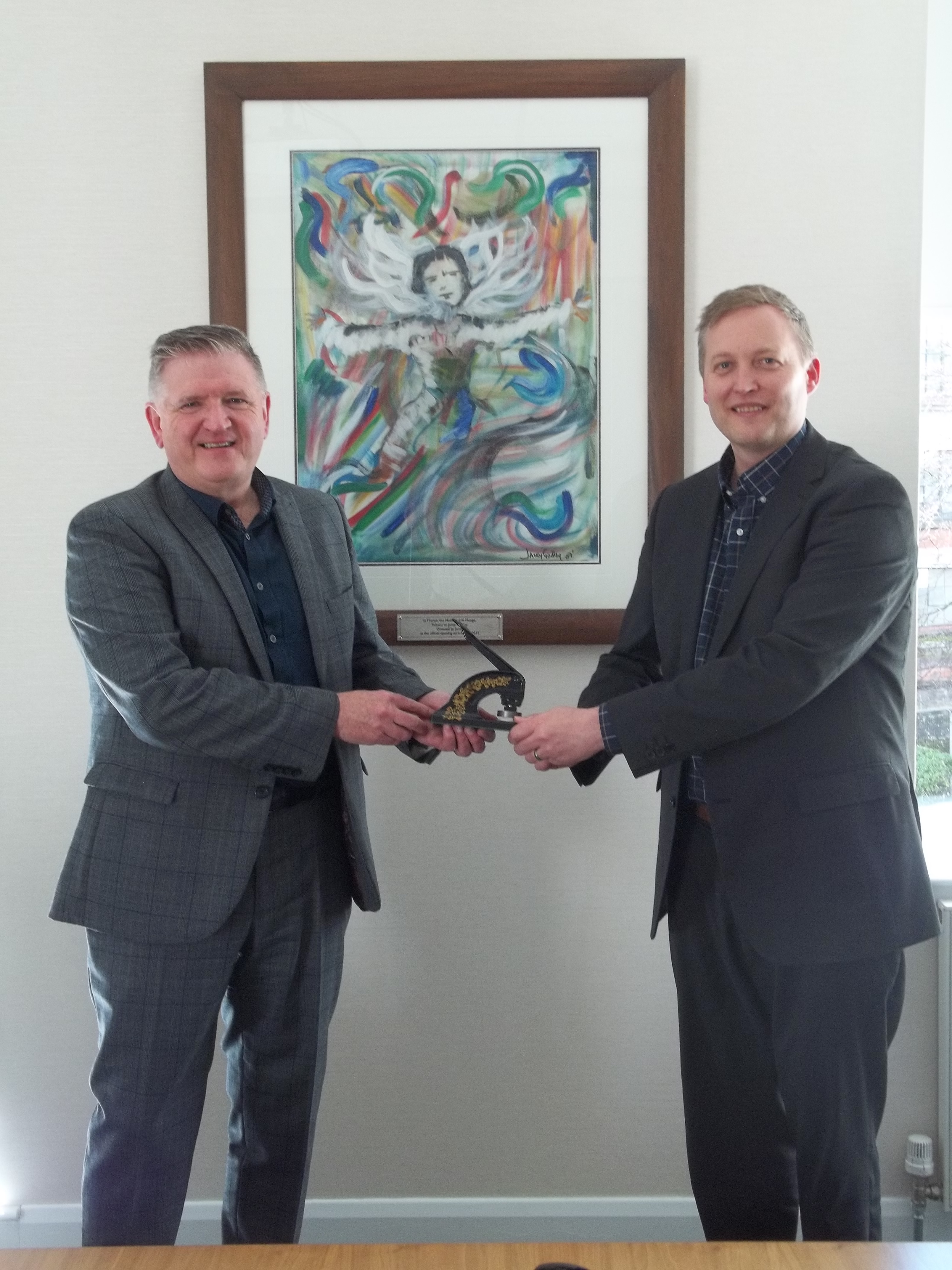 Commenting on his long service, chair Pauline Casey, said: "Charlie has been such a huge part of Thenue and the Board would like to acknowledge the outstanding contribution he has made to Thenue and to the lives of our tenants and communities.
"His commitment to social housing has been deeply inspiring. He has delivered sustained improvements in all areas of Thenue and, through his leadership, staff roles have evolved with everyone focused on delivering excellent services for tenants with a key emphasis being affordability and value on rent. Our impressive community regeneration activity such as digital inclusion has delivered some real, tangible outcomes
"We are sorry to see Charlie retire we are confident that he leaves Thenue in very good shape. We wish him a well-deserved long, healthy and happy retirement. Thank you Charlie for a job well done."
One of Charles' last acts was to undertake the handover of a traditional and ornate metal 'stamp' used by Thenue on formal documents requiring certification. It was presented to new chief executive Gary Naylor as a symbol of the transfer of leadership.
Gary Naylor said: "Charlie's remarkable stewardship of Thenue over 17 years is something we will never forget. We thank him for everything he has done in leading Thenue over many years. His legacy is one we can all be proud of and endeavour to build upon."