Thenue Housing hosts afternoon tea for Macmillan Cancer Support
Thenue Housing has raised £208.50 for Macmillan Cancer Support by hosting a special afternoon tea.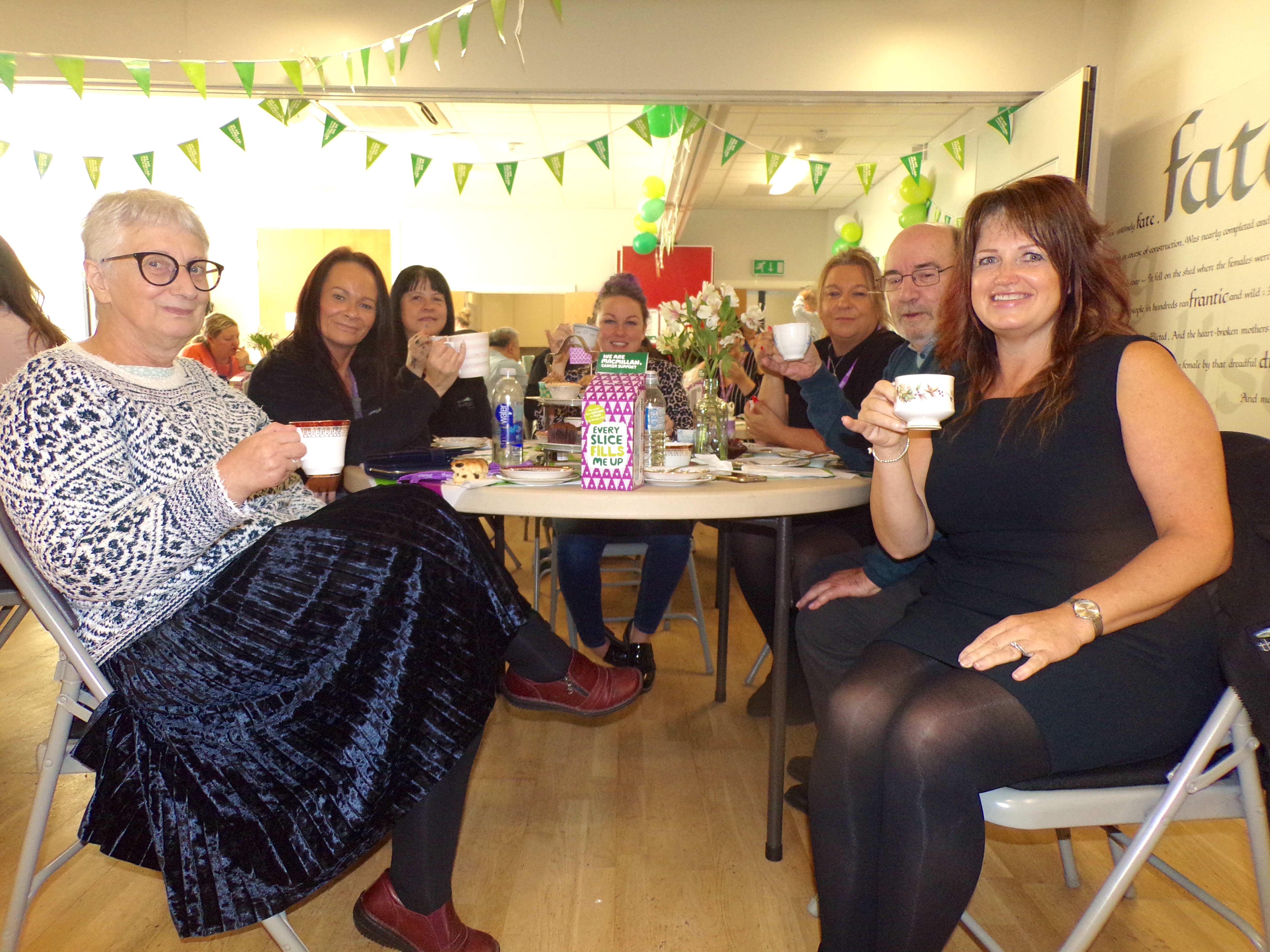 The Association used its usual staff gathering which is held every two months to bring people together with an important fundraising objective.
The occasion was brilliantly organised by Thenue's Linda McDowall and Ray Macleod, complete with Macmillan-themed table covers and bunting.
Keen cyclist Linda is just back from a challenging cycle through the Pyrenees mountains on the French-Spanish border in a further effort to raise money for the charity.
Many Macmillan events such as coffee mornings and afternoon teas have been taking place across the country over the last week and were billed as 'The World's Biggest Coffee Morning'.
Incredibly, in 2018 Macmillan raised nearly £27 million and money from this year's events are now starting to roll in.
Ms McDowall said: "Thank you to everyone at Thenue for supporting our afternoon tea so generously. The staff briefing was the ideal opportunity to support the incredible work which Macmillan Cancer Support does. Together we really can make a difference."
Charles Turner, Thenue's chief executive, added: "Well done to Linda and Ray for working so hard to make this event such a success. The staff briefing is an important gathering for people to be updated on what's going on at the Association.
"We always ask specific teams within Thenue to bring along cakes and this month's briefing went one step further making it a fundraising event with a vital charitable purpose."