Thenue Housing mural takes shape in Glasgow's East End
A mural produced for Thenue Housing Association depicting the mother of Glasgow's patron saint is taking shape in the city's East End.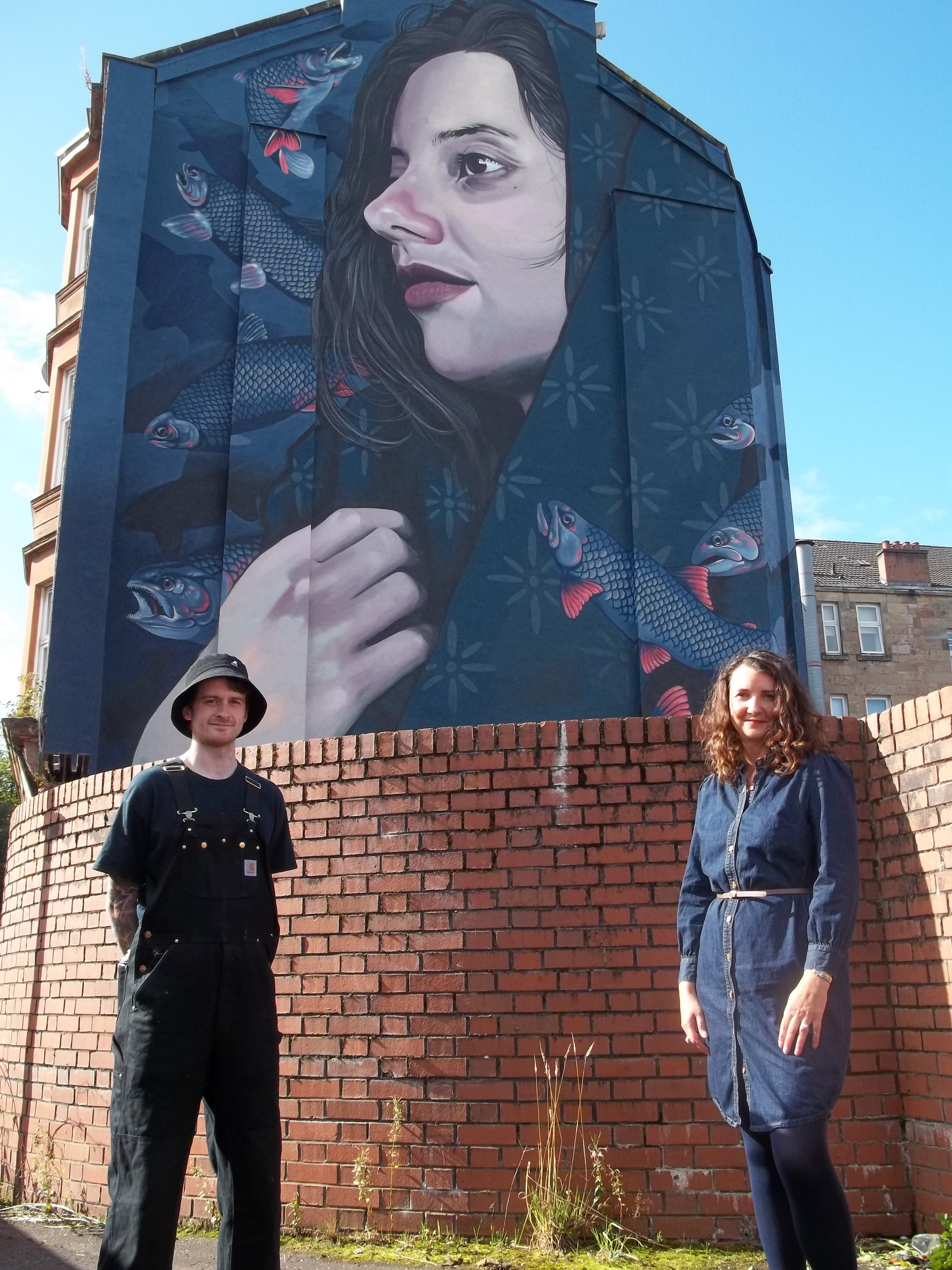 Work is progressing well on the giant mural created by artist Mark Worst. Fittingly, the mural on Abercromby Street is just a few hundred yards from Thenue's offices on London Road and is sure to become a much admired local landmark.
Last year, Thenue Housing celebrated its 40th anniversary and was keen to further strengthen its strong historical connection to the city of Glasgow.
The mural of St Thenue - who was also known as St Enoch – is being painted on a tenement gable wall and shows her surrounded by fishes.
Legend has it that St Thenue had a traumatic upbringing as the princess of a pagan king. As a young, pregnant and unmarried woman in the 6th or 7th century her father ordered her to be hurled from a hill in East Lothian known as 'Traprain Law'.
When she survived the fall she was put in a small boat and cast adrift in the Firth of Forth to perish. The boat, however, drifted over to Culross in Fife where she was given sanctuary and gave birth to Mungo who later came to Glasgow and founded the Cathedral.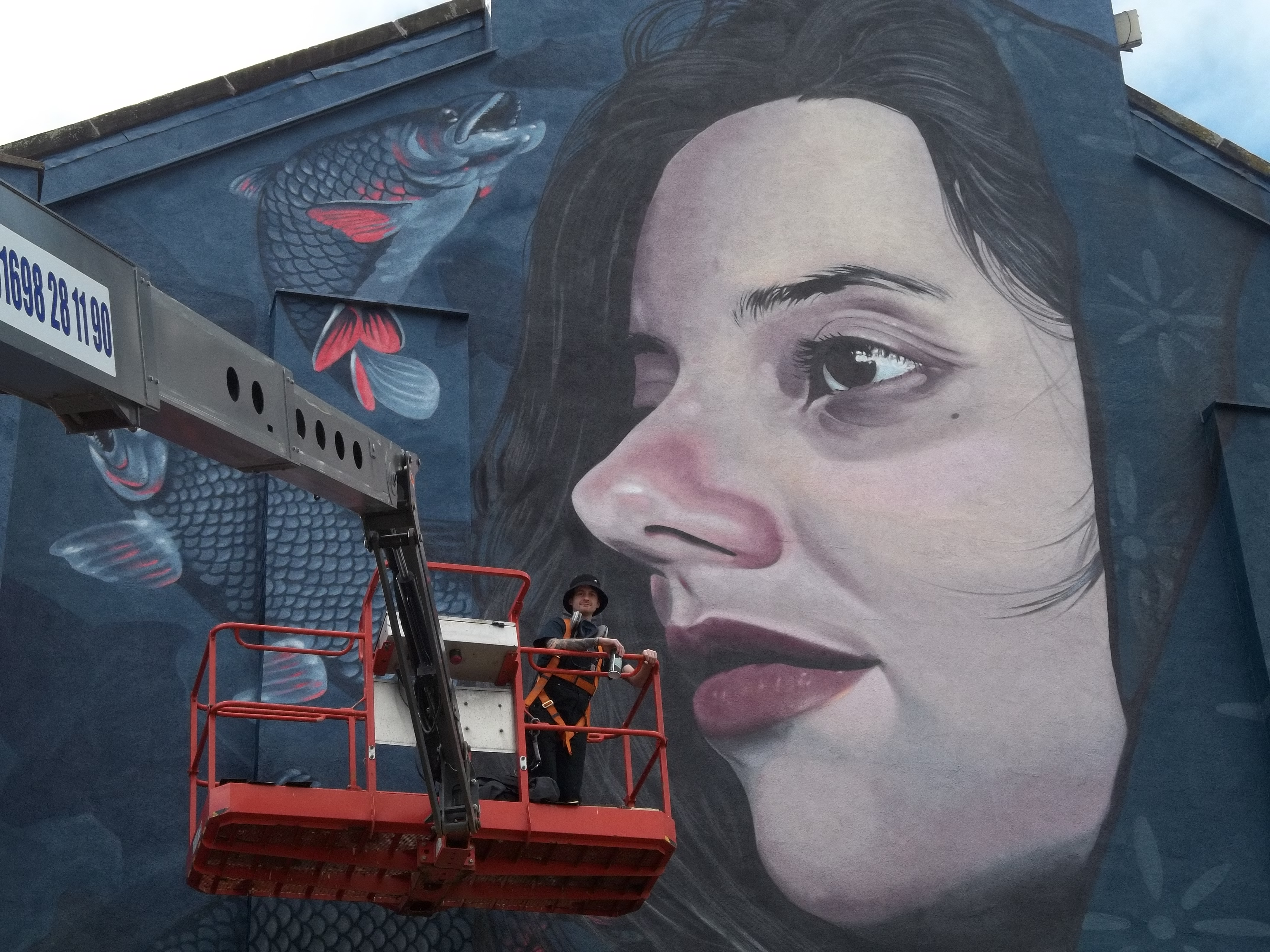 The fish connection stems from the fact that fish were believed to have guided the coracle to the shore.
There are also strong East End connections to the artwork. The shawl which St Thenue is wearing features 29 motifs in the fabric – a recognition of the 1889 Templetons carpet factory disaster nearby in which 29 young women and girls died after a wall collapsed onto a weaving shed.
The district of Calton and the East End in general were Glasgow communities synonymous with weaving in the 19th century. Today those same 29 names are inscribed on paving stones near the offices of Thenue.
Mark Worst undertook considerable research into the life of St Thenue before starting work on the mural. It follows his previous murals in Paisley – one of which was for Paisley Housing Association - but this represents his first major Glasgow commission.
He said: "The strong historical link between Thenue Housing and St Thenue is a fascinating one. Much is known about her son St Mungo given his role as Glasgow's patron saint.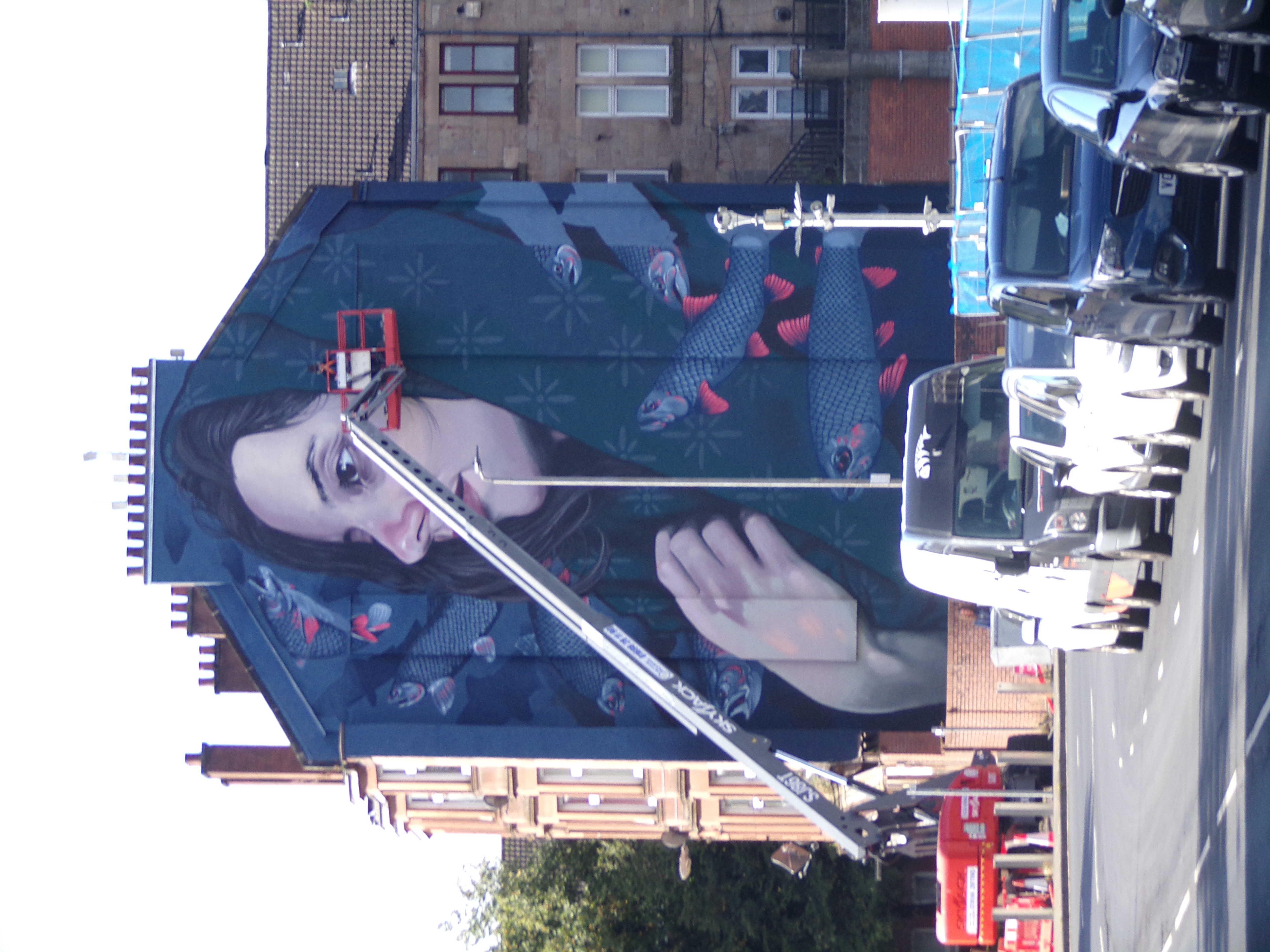 "But Glaswegians know less about this mother whose story focuses on overcoming adversity and finding a new beginning which ultimately led to the founding of a great city like Glasgow.
"This portrait seeks to illustrate the woman who was St Thenue and the fish which played a key role in delivering her to the safety of the shore in Fife.
"It would be wonderful to think this will become a much loved east end landmark and I hope local people like it."
Charles Turner, Thenue Housing's chief executive, added: "This is an important artwork which reinforces the strong historical bond Thenue has with the city of Glasgow It also transforms a gable end wall into a new east end landmark which we are sure will be welcomed by many local people and others passing by."