Thenue Housing's Beth Reilly shortlisted for CIH Scotland Award
Beth Reilly, a former member of Thenue Housing's team, has been shortlisted for CIH Scotland's Excellence Awards in the category of 'Outstanding Contribution to Housing'.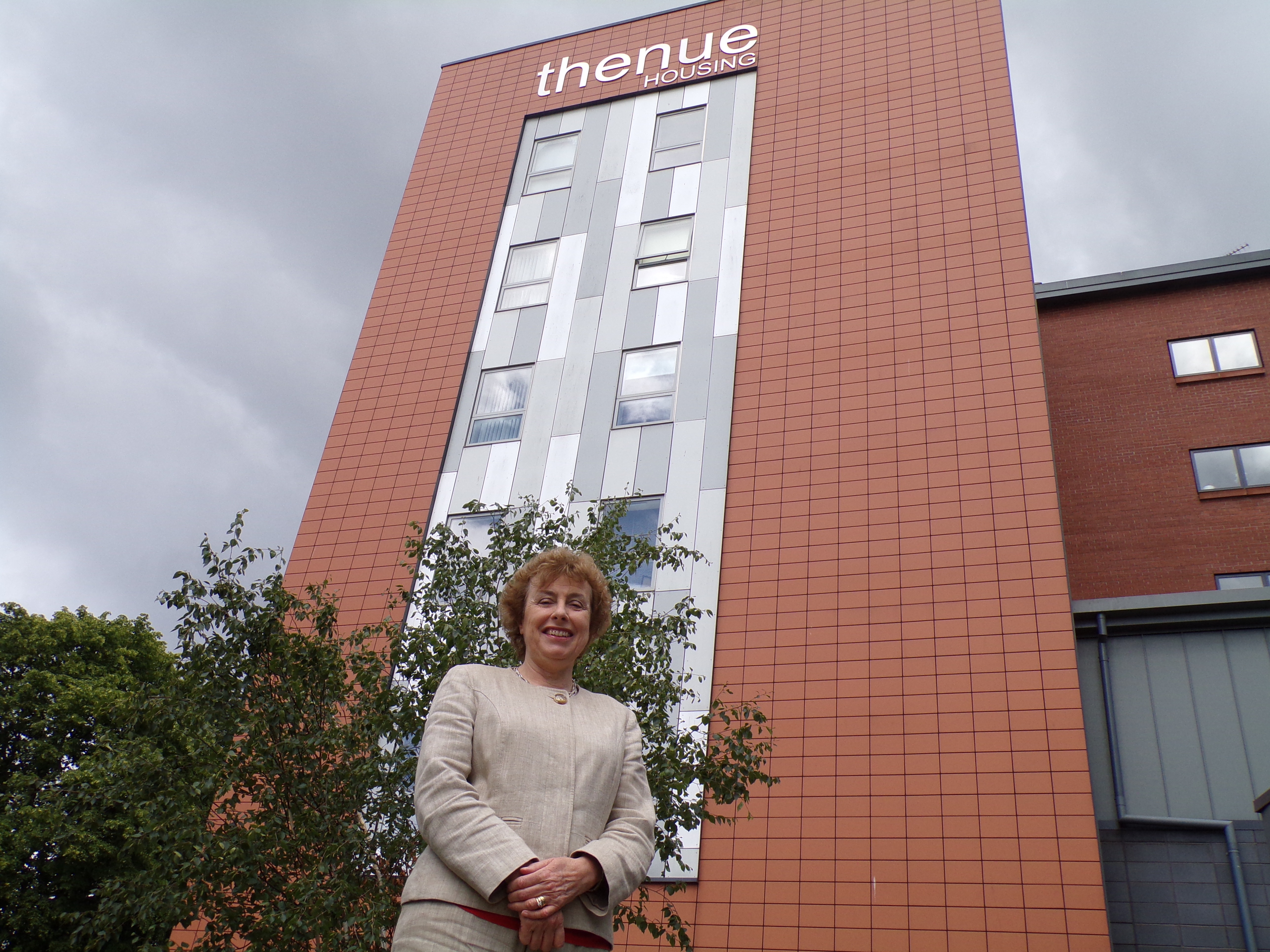 The winners of the CIH Excellence Awards will be announced at a gala event in Glasgow in October.
Beth retired from Thenue in August after 28 years with the Association. Her contribution to community-controlled housing began not in 1991, but back in 1976, some 43 years ago, as a founder member of Mansel and St Monance Housing Association in Springburn.
Time with Govanhill, Broomhouse, Cloch and Yorkhill, amongst others, all preceded her time with Thenue. During Beth's Thenue years her stamp of approval has appeared on one in every two of the 3,000 properties owned or built by Thenue, together with overseeing the work to ensure all properties were brought up to, what was, the 2015 Scottish Housing Quality Standard.
The CIH Scotland Excellence Awards recognise and celebrate the creativity, passion and innovation of housing organisations and individuals across the breadth of the sector in Scotland.
This award is for someone who has consistently gone the extra mile during their career in housing.
A spokesperson for Thenue said: "Beth has shown passion and commitment to driving positive change in the housing sector. She is a real ambassador for housing in Scotland. Beth has driven change both at Thenue and in the housing sector as a whole. Beth has helped in her own way to put community-controlled housing on the map."