Thenue Housing's 'Choices for Change' course comes to an end
A trail-blazing course run by Thenue Housing which is aimed at changing lives and creating a sense of wellbeing has been hailed "an inspirational success".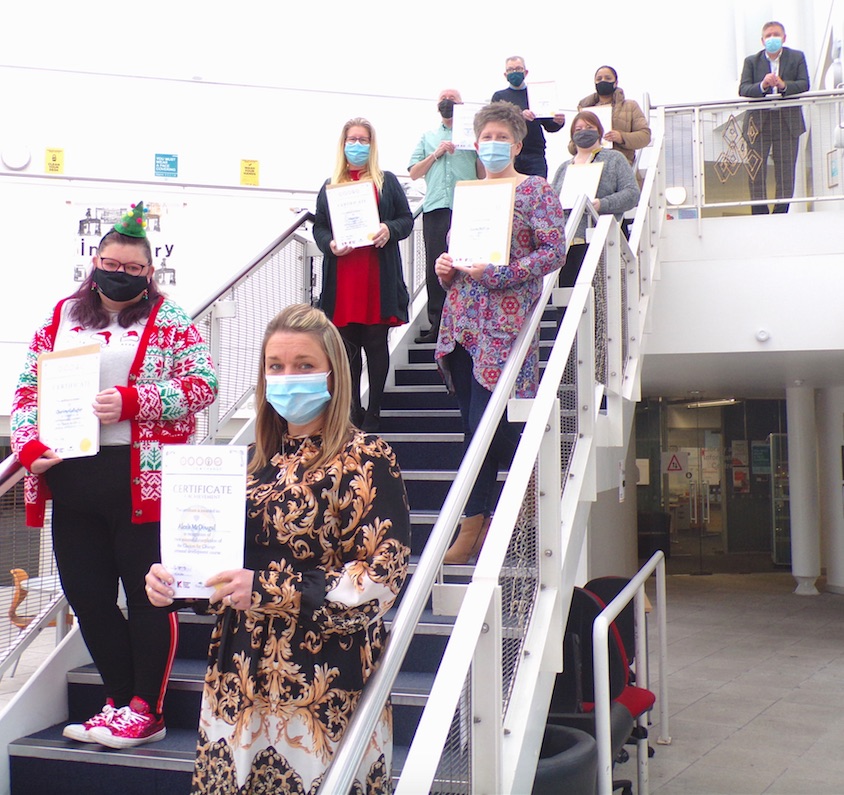 This week the final crop of eight participants completed Thenue Housing's "Choices for Change" course bringing the eighth and final one to a successful conclusion.
Choices for Change – this time involving mostly participants from Castlemilk where Thenue has many homes - improves people's health and supports them to make positive choices in their lives.
Thenue delivers it in partnership with Glasgow Kelvin College and has forged an extremely close working relationship with it over many years. Participants have achieved a variety of certificates to mark their achievement including ones from the College and the Scottish Qualifications Authority (SQA).
Course content included learning computer skills, personal development, community achievement as well as fun, informal activities to promote both physical and mental health and wellbeing such as energy advice, stress management and visits to local places of interest.
Choices for Change received substantial funding from The National Lottery Community Fund in addition to support from Thenue.
When the health emergency began the course received a cash "top up" from The National Lottery Community Fund to ensure it was able to continue and that all eight course ere completed as planned.
Choices for Change has also been offered in various Thenue communities notably Bridgeton, Calton, Dennistoun, and Cranhill.
Charles Turner, chief executive of Thenue, presented Certificates to all eight who completed the course.
In his remarks he paid tribute to those taking part saying they had overcome the challenges of learning during an unprecedented health emergency.
Charles added: "Choices for Change is yet another inspirational example of the work Thenue is doing to help our communities – delivering real benefits at grass roots level and improving people's lives. The National Lottery Community Fund has been a generous funder of the course and the partnership between us and Glasgow Kelvin College has been an exceptionally beneficial link-up.
"Choices for Change also illustrates how housing associations like Thenue endeavour to support our communities in many ways that go far beyond building new homes."