Timber takes centre stage at COP26
A host of in-person and virtual events during COP26 this autumn will showcase the important role that timber construction can play in the fight against climate change.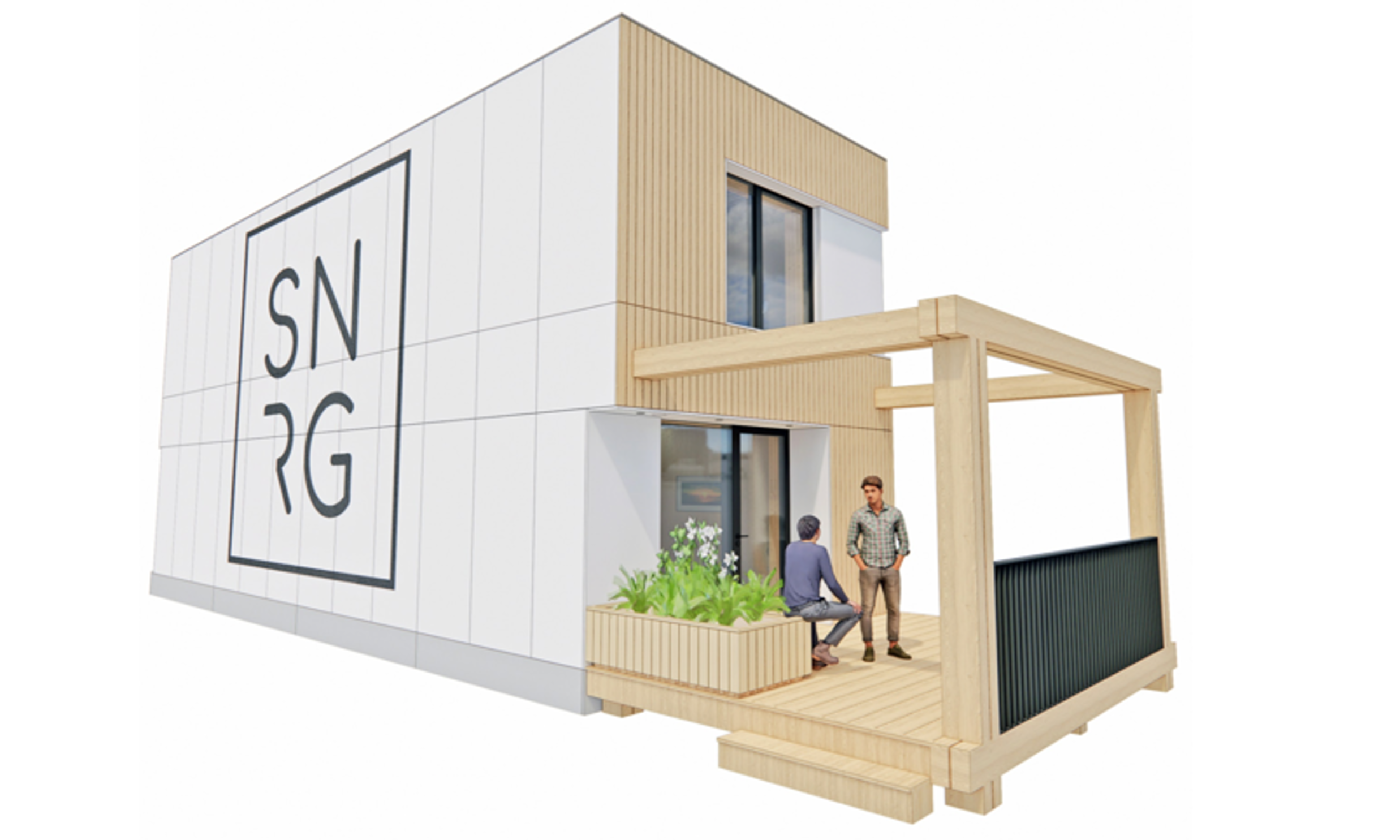 Architects, engineers, specifiers, social housing providers, housebuilders and construction professionals will join leaders and policy-makers from around the world to learn about the impact of the built environment on global warming and how building materials such as timber can help to mitigate the risk.
The Wood for Good conference takes place on 2nd November at the Construction Scotland Innovation Centre. Part of the wider BE@COP26 showcase, this one-day in-person conference features a headline talk from Andrew Waugh, director of architects practice Waugh Thistleton, as he shares his 20 years' experience in timber construction and his vision for a future made from wood.
This will be followed by a series of sessions including speakers from Confor, Stewart Milne Timber Systems, Cities4Forests, SNRG and ECOSystems Technologies, including the story behind the Innovate UK-funded Transforming Timber modular home, made for COP26 from Scottish homegrown mass timber; engineering the future of construction; bringing timber construction into the mainstream; managing sustainable forests; and growing zero carbon communities. The day will include plenty of opportunities for networking and wraps up with a series of tours to explore the exhibits and prototypes on display.
Those heading to Glasgow for COP26 can use Wood for Good's COP26 interactive map to easily locate timber structures, forestry exhibitions and spaces, existing timber buildings and locations of interest. The map will help visitors find timber structures installed for COP26 such as Waugh Thistleton's MultiPly and London Met's 'HomeGrownHouse' alongside existing timber buildings such as Glasgow's refurbished Theatre Royal and award-winning timber housing projects Anderston and Yoker.
Sarah Virgo, campaign manager at Wood for Good, said: "By using more timber in construction, we can capture carbon and reduce CO2 emissions, helping to reduce the impact of climate change.
"COP26 provides the ideal opportunity for architects, specifiers and policy-makers alike to learn from best practice in timber construction throughout the UK and across the globe.
"The series of Wood for Good sponsored events running during and after COP26 will shine a spotlight on the construction industry and examine ways in which we can help to reduce carbon emissions produced by buildings in use and the methods and materials used to build them.
"For visitors to COP26 in Glasgow, we want to highlight as many exemplary examples of timber in construction within the city as possible. We're therefore asking for suggestions to include in the Wood for Good COP26 interactive map which will be continually updated over the coming weeks."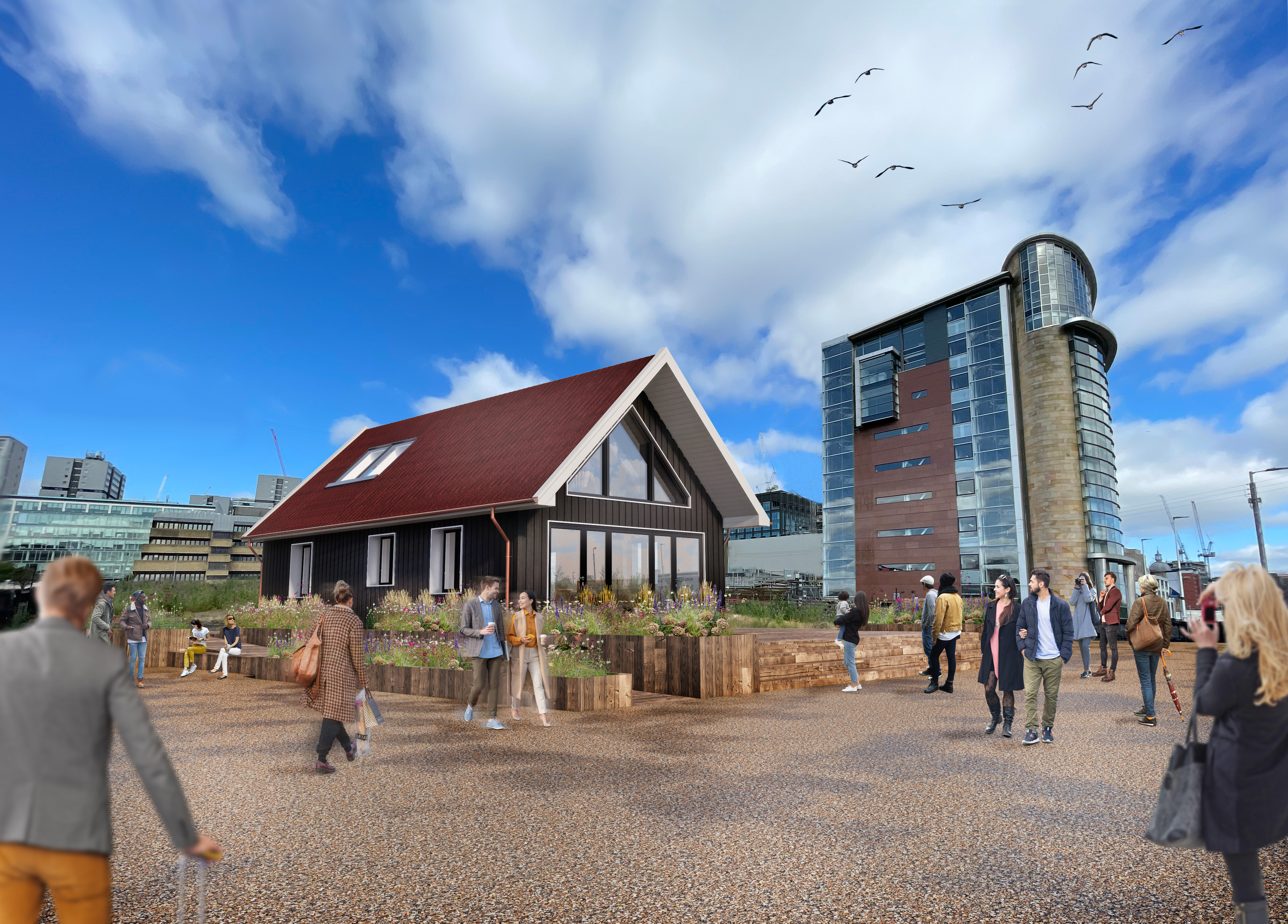 Also sponsored by Wood for Good is the UK Green Building Council's Build Better Now virtual exhibition. Running throughout COP26 from 31 October to 12 November, the exhibition will feature a series of exhibitions and events to showcase the urgent role that buildings and cities can play as a solution to the climate and ecological emergency.
Central to the event is a virtual reality exhibition of 17 exemplary sustainable building projects from around the world. Projects on show range from the largest Passivhaus building in the southern hemisphere; to developing a sustainable mass timber market in East Africa; through to an energy positive office building in Norway.
Meanwhile, running from 25 October to 3 December 2021, the Wood for Good sponsored World of Wood (WOW) Festival is a six-week celebration of global timber and global forests. Collectively hosted by the global timber industry, the festival takes place at the Building Centre in Store Steet, London as well as online. It features a six-week programme of events, presentations, exhibitions and webinars including an illuminated sculpture from proHolz Austria which guides visitors through the journey from the forest, to tree, to house, as well as an exhibition of the Wood Awards 2021 shortlist and winners' ceremony hosted in November.
To book a space at the Wood for Good conference on 2nd November, please visit www.be-at-cop26.org/programme.