TPAS Scotland catapults into 2021 with new course, initiatives and website
At TPAS Scotland's recent AGM, there was a lot of excitement amongst the members as some amazing new concepts and services were launched.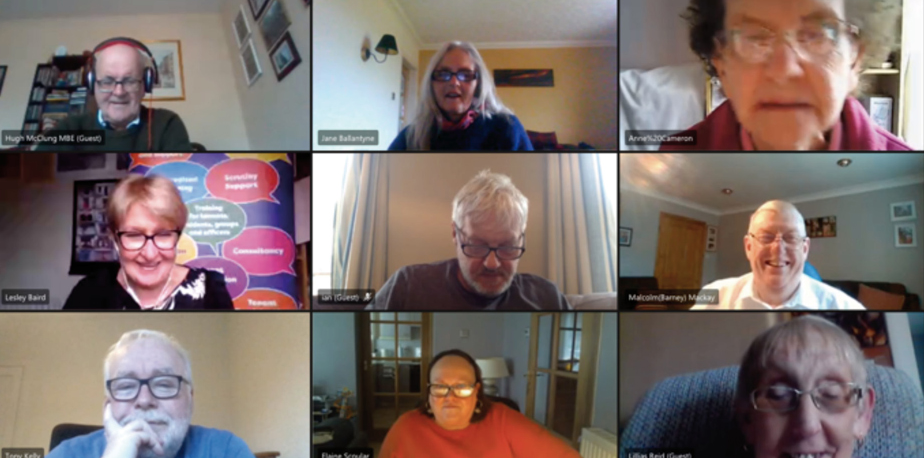 Developed in partnership with Supporting Communities Northern Ireland, TPAS Scotland launched a brand new online Tenant Participation and Community Development Course. The course is aimed at tenants, housing professional staff or anyone wanting to gain knowledge and understanding of tenant participation and community development in Scotland.
It can also be used as a stepping stone to assist landlords towards achieving the TPAS Scotland Accreditation. TPAS Scotland already has a commitment from five organisations willing to pilot the online course - ng homes, Hjaltland Housing Association, Fife Council, Aberdeenshire Council and South Ayrshire Council.
Tenant participation officer at Fife Council, Rab Clark, said: "Fife Council is delighted to be taking part in the Tenant Participation and Community Development online course. An in-depth look at the strengths and weaknesses of the tenant participation services we deliver to our tenants as a housing service will be essential to ensure we meet the needs of our tenants.
"Personally, when I do any job, I always do it to the best of my abilities. I want to look at my own strengths and weaknesses as a tenant participation officer, to see what I can do on a personal level, to ensure that I am providing the best service I can, to my TRAs and the communities I serve. I believe that by attending the Tenant Participation and Community Development online course, I will learn new skills, hone my existing skills and circumvent any gaps in my knowledge."
In 1986, TPAS Scotland supported the Community Development Housing Group (CDHG) to produce, 'Will it Fly Mr Wright?'. This piece of work marked where tenant participation had reached and provided insight to inform future engagement and support tenants and landlords seeking meaningful participation. This year sees TPAS Scotland launch their brand new initiative 'Is it Flying Mr Ferguson' as a tribute to Alan Ferguson who passed away in 2020. Alan had a huge impact on tenant participation and the overall housing sector in general.
The focus of 'Is it Flying Mr Ferguson' is to demonstrate that tenant participation is alive and well, diverse, modern, inclusive, and reflecting aspirations and expectations for social housing. There are some amazing stories and insights from diverse groups all over Scotland and TPAS are on the lookout for more. If you have a great tenant participation story, contact Tony Kelly on tony.kelly@tpasscotland.org.uk.
Alongside the launch of these two great initiatives, TPAS Scotland unveiled it's highly engaging, interactive website. Research was undertaken in 2019 through CEIS to develop a marketing strategy that took account of member needs. The website took these comments on board and now provides an engaging member's lounge providing the ability for members to connect and share best practice, a searchable members' queries section, good practice information and guides as well as up-to-the-minute news and events.
TPAS Scotland chief executive Lesley Baird said: "What an AGM. With over 60 people joining us online, and some great conversations between landlords, tenants and housing staff, it concretes our thinking that TPAS Scotland is an integral part of the social housing scene across Scotland.
"Our new initiatives the 'Tenant Participation and Community Development Course' and 'Is it Flying Mr Ferguson' were very well received, and we had some great feedback already on our new website. 2020 was such a strange year for us all. We want 2021 to be different and we feel these concepts have helped us get off to a great start."