TPAS Scotland launches Northern Ireland collaborative partnership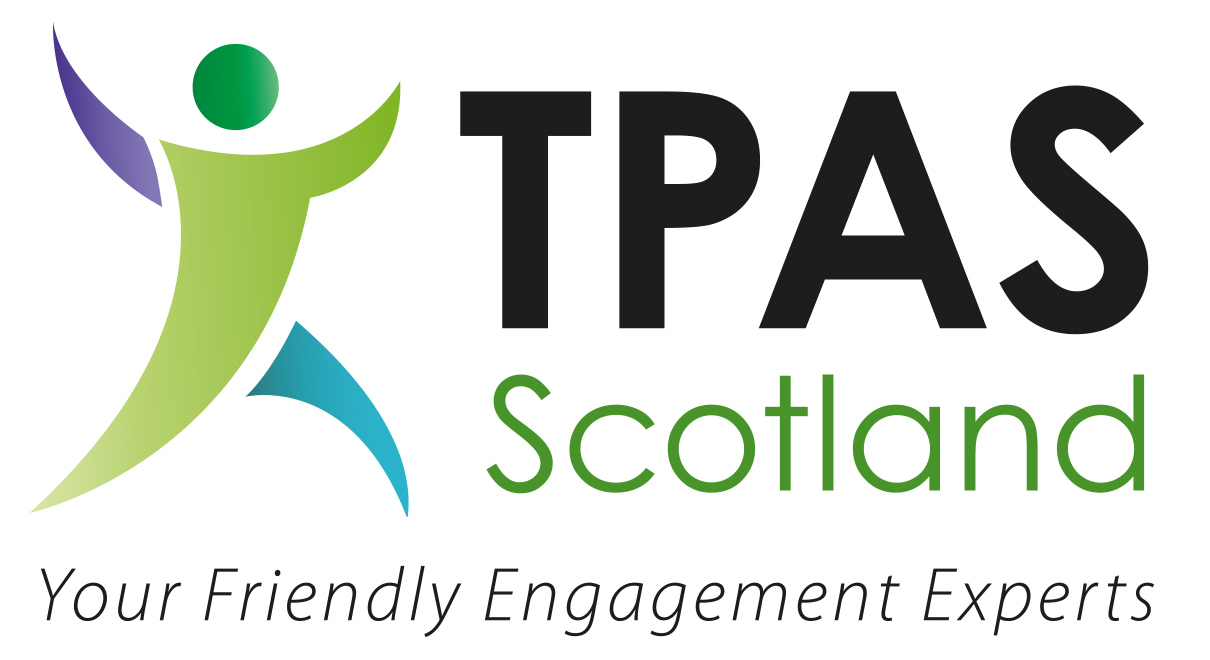 The recently launched TP Certificate pilot from TPAS Scotland is already receiving great feedback from the organisations and partners involved.
A collaborative partnership between Supporting Communities NI OCNNI (Open College Network Northern Ireland) and TPAS Scotland, the course is aimed at tenants, residents, housing professional staff or anyone wanting to gain knowledge and understanding of tenant participation and community development in Scotland. It can also be used as a stepping stone to assist landlords towards achieving the TPAS Scotland Accreditation.
TPAS Scotland has had a long-standing working relationship with Supporting Communities for many years and following a visit by Lesley Baird, CEO of TPAS Scotland to a Supporting Communities TP Certificate qualification ceremony, it was decided to launch the TP Certificate in Scotland.
The course is being delivered by TPAS Scotland's own staff members who are the only accredited facilitators in Scotland. The course is available to tenant and housing organisation staff, governing bodies of both member and non-member organisations.
Ms Baird said: "We are delighted to be part of this collaboration with our partners in Northern Ireland. Having attended the qualification ceremony from Supporting Communities where everyone in the room was glowing with pride at achieving their TP certificate, I knew it was the right decision to bring this to Scotland. I am delighted that members of my team are now fully qualified to deliver the course.
"The organisations involved in the partnership all share the same ethos and drive to support our members, so the partnership made sense. Originally, we planned to deliver the course face to face, however that was restrained due to the Covid lockdown.
"The quick response of OCNNI to convert this to an online course has meant our members can access the information when they want, in the convenience of their own homes, saving their organisation significant time and travel costs. We are looking forward to seeing the results from the pilot in June and widening this opportunity up to the rest of our members later this year."
Aidan Kearney of Supporting Communities NI, added: "Our mission is to share best practice. As the nominated Independent Tenant Organisation for Northern Ireland since 2017, we undertake a lot of good practice and resource sharing to empower communities across the country. We also strive to develop partnerships to promote best practice and this partnership with TPAS Scotland enables us to expand our reach outside Northern Ireland for the first time."
Jeanette Sproule, said: "Open College Network NI is at the forefront of education within Northern Ireland and delighted to have been involved with TPAS and Supporting Communities on the tenant participation course. Our online learning platform has provided the right resource at the right time for TPAS Scotland.
"Our mission to 'develop and award qualifications/courses which engage, enrich and equip learners for life' can only be delivered if we work in partnership and collaboration with other like-minded organisations."
Claire Hancox, tenant participation officer from Aberdeenshire Council who is taking part in the TP pilot roll-out, commented: " All the participants at our organisation have all accessed the course now and have set up a WhatsApp 'Study Buddies' group so we can all keep in touch and track progress.
"First impressions of the course are very positive. The course has all the information that we need to navigate our way through the assessments, and I am really enjoying it. It certainly opens up areas of Tenant Participation that tenants do not necessarily recognise as something they can be involved in. It also provides insight into how we can influence our landlords' decision making. The learnings from the course benefit both the tenant and the landlord.
"I will definitely be recommending it for both tenants and staff with an interest in TP."
Robert Doyle, a tenant of South Ayrshire Council, said: "The TP Certificate is a very useful course. In my opinion, it should be a compulsory course for all staff, across all levels within local authorities, housing associations and other social landlords who provide housing in Scotland."