Trust taking steps to prevent isolation and loneliness
Trust Housing Association has partnered with national walking charity Living Streets Scotland and North Lanarkshire Council to open a new path, gate and lighting at its Airdrie development.
The improvements were made after tenants said they found it impossible to make every day journeys on foot.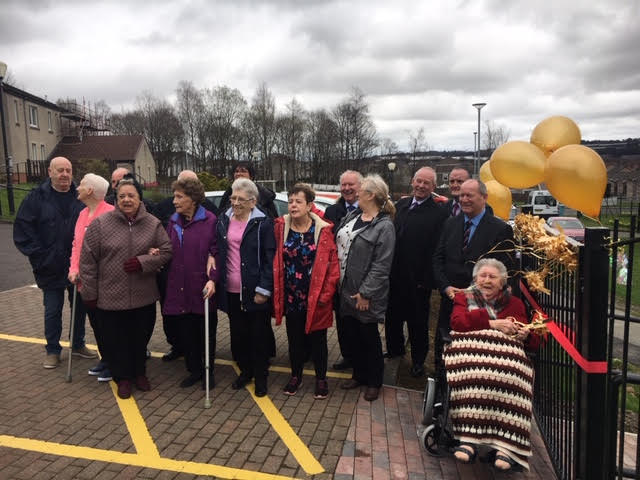 Tenants and staff at Dunrobin Gardens have worked hard over the last few years to make this project happen and an official opening ceremony was held last week.
The event was attended by Alex Neil MSP, Trust staff and tenants, Living Streets staff, North Lanarkshire Council staff and pupils and teachers from St Philips. After the ribbon cutting, everyone enjoyed tea, sandwiches and cakes at the Jackson Church.
The path has already made a huge difference to Dunrobin Gardens tenants.
Margaret Dornan said: "Much easier for me for everyday use, I have difficulty walking about."
Jane Mitchell said: "Easier access to shops and cuts out having to go around and up the hill."
Rosemary Dornan added: "What a difference it makes."
Mary McKay simply said "invaluable" and Frank McAdam said "brilliant".