Union members reject pay offer for council workers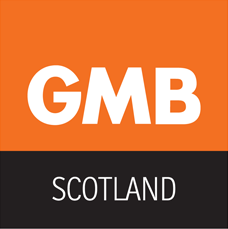 Council workers across Scotland have voted to reject an offer of increased pay from the Scottish Government.
The offer, which included a flat-rate payment of £800 for staff earning under £25,000 a year with a 2% uplift for those earning £25,000 to £40,000; and a 1% rise for those earning up to £80,000 with a cap of £800, was rejected by 93% of GMB members and 83.3% from Unite who took part in their respective ballots.
GMB, which represents 20,000 local government workers, pre-dominantly in services like home care, refuse, school support, and roads and maintenance, said it will now write to the First Minister and COSLA leaders to call for fresh negotiations and a "significantly improved offer".
GMB Scotland senior organiser for public services, Drew Duffy, said: "This is a clear demonstration from key workers across Scottish local government that Kate Forbes' valuation of their efforts isn't anywhere near good enough.
"It's been a wretched year and a desperate decade for council workers, especially the lowest paid and the services they deliver. Home carers, refuse workers, and school support staff have got on with the job for all of us despite being failed on PPE, testing and safe working guidelines. Furthermore, they did this after years of political austerity, which cut their pay in real-terms and gutted their services.
"After the applause and all the political platitudes, to recognise their dedication and sacrifice with an increase that won't amount to much more than £10 a week for many staff is derisory, and the message to Ministers, politicians on the election trail, and councils is clear: 'We're worth more'."
Unite Scotland said the result shows a "strong willingness" to take industrial action.
Pat Rafferty, Unite Scottish secretary, said: "Unite has received an overwhelming mandate to move forward with an industrial action ballot from our members in local government. There is palpable anger that local government has become the forgotten section of our public services, particularly after a year of the pandemic. More than 80% of our members have rejected the current pay offer, and also shown a willingness to take strike action. This should be a wake-up call to COSLA and the Scottish Government to get back to the negotiating table with an improved offer, which properly values and rewards the workforce who have gone above and beyond the call of duty.
"The First Minister needs to intervene immediately because she can't continue to proclaim the SNP is the anti-austerity party, while they have presided over a decade of austerity in local government. If the First Minister doesn't act then we will have no option but to ballot all our members across Scotland on strike action – action that can quickly and easily be avoided."