Urgent legislation required to prevent homelessness, warns Crisis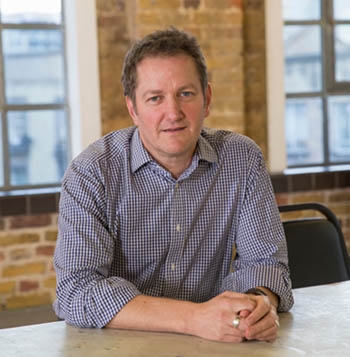 Crisis has urged MSPs from across the political spectrum to work together, to make this the parliament of prevention and help end homelessness in Scotland.
The charity welcomed a commitment to tackling rough sleeping in First Minister Nicola Sturgeon's statement on her government's priorities.
Ms Sturgeon told parliament yesterday: "We will invest a total of £3.5 billion, to support our pledge to deliver 100,000 new affordable homes by 2032.
"We will continue our work to tackle homelessness and rough sleeping.
"And we will invest a further £1.6bn, and introduce new housing standards, to support the decarbonisation of heating."
But Crisis called on the Scottish Government to go further, by committing to introducing new legislation in the first year of this parliament, to prevent more people from losing their homes in the first place.
With the number of people trapped in temporary accommodation reaching a record high in the last twelve months, the charity urged Ms Sturgeon to follow through on SNP manifesto commitments to build on the work of the Prevention Review Group.
Reporting earlier this year, the Group recommended that action to prevent homelessness should start up to six months before someone faces the prospect of losing their home.
By changing the law around homelessness prevention, Crisis said Scotland can ensure all public bodies, such as health services, have a responsibility to ask about people's housing situation and identify any issues at an early stage. They can then act and offer help if that person is in danger of losing their home in the next six months.
Proposals to end homelessness received strong backing in party manifestos before the election, with the SNP, Scottish Labour, Scottish Greens and Scottish Lib Dems all pledging their support to prevention legislation which would help people keep their homes.
Crisis chief executive Jon Sparkes said: "The Scottish Government has made huge progress in tackling rough sleeping over the past year, and today's commitment represents an opportunity to build on the vision set out in the Ending Homelessness Together Action Plan. But if we don't see new prevention legislation introduced early in this parliament, more people will be forced to go through the trauma of homelessness.
"There are already tens of thousands of people trapped in Temporary Accommodation, often without access to proper cooking and laundry facilities. As the economic impact of the pandemic takes its toll, even more people will be forced into this situation.
"It doesn't have to be this way – that's why we are calling on parties from across the chamber to work together so people can get help before they reach crisis point. By making this the parliament of prevention, we can end homelessness.
"We look forward to working with the Scottish Government to build a better society for everyone."