US cladding firm faces $40m fees for Grenfell
The American firm which manufactured the flammable cladding panels used on Grenfell Tower has spent $40 million on legal and advisory fees linked to the incident, it has emerged.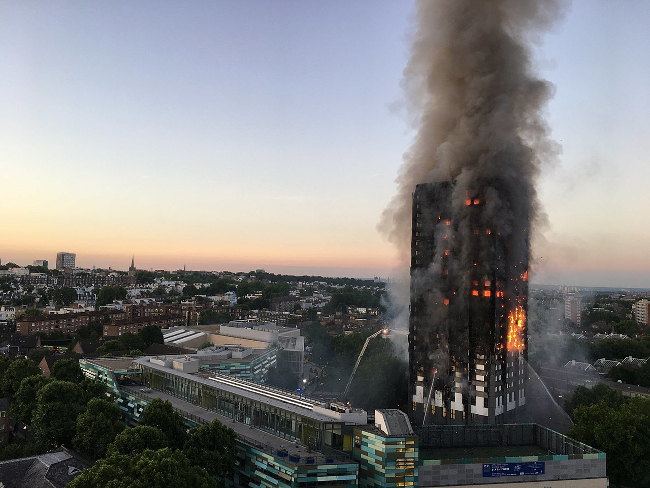 In its fourth-quarter report released this week, Arconic revealed that it has forked out $2m on Grenfell advisory fees in the last three months of 2019.
The inquiry into the Grenfell fire was shown an email sent in 2011 by Claude Wehrle, sales and marketing director at Arconic, who said that the cladding panels were "not suitable for use on building façades".
The company has said that it did not break any rules regarding their sale.
Arconic is valued at $13.3 billion and makes aerospace parts, automotive components and sheet aluminium. It also has a smaller business which manufactures cladding panels.
The second phase of the inquiry began this week. Amongst other things, the second phase of the enquiry is examining the decisions taken in the run-up to the fire.
The first phase cost about £40m, The Times reports.
Sir Martin Moore-Bick, the inquiry chairman, has said that a "principal reason" for the rapid spread of the fire was the presence of cladding panels on the outside of the building, "which melted and acted as a source of fuel for the growing fire".
Arconic missed Wall Street's forecasts for its fourth-quarter results but said that a planned split of the business would occur on April 1st.
The firm is being split into two parts — Howmet, which makes components for the aviation industry, and Arconic, which makes sheet aluminium for carmakers.
Arconic shares rose by 5.4%, or $1.56, to close at $30.67 in New York, valuing the company at $13.3bn.