Voluntary bingo club provided pandemic 'lifeline' to Wellhouse residents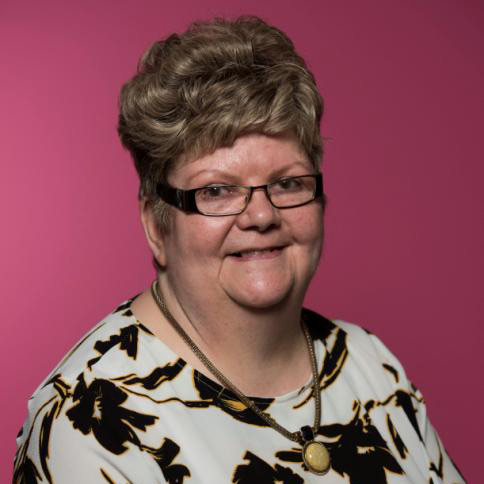 An Easterhouse resident has been credited with bringing the local community together during the pandemic with support from Wellhouse Housing Association (WHA).
WHA has gone through development and regeneration in the past few years to improve the quality of life of its residents in the East End of Glasgow.
Amongst the multi-million pounds of investment in the homes and social areas at the location in the past years, WHA has worked with local partner organisations to help to set up activities and groups, all to suit the needs and wants of its residents.
But perhaps the most successful outcomes from the work done to bring the community closer together have been by local resident Tricia Blaylock (55).
The Easterhouse native took over Bingo Club over ten years ago, but it was during lockdown that Tricia faced her biggest challenge in making sure all residents could meet up each week.
Tricia said: "I took Bingo Club over ten years ago when the organiser couldn't do it anymore. It wasn't really an option for the Bingo Club to fold – for me it's been a source of fun and helps me socialise in a way that makes me feel comfortable.
"I knew that was the same for a lot of the other attendees. Many of those who come along are wheelchair users or elderly, so chances to get out and about, especially when it's cold or wet, are a bit more limited. I couldn't let them down, plus I love it, so was a no-brainer.
"Lockdown was tough. People were isolated, and as a community which is so tight knit, it was tough not seeing each other, even just for a wave on our way by.
"Even before the pandemic, the local community Bingo in the Hub was a lifeline for many as it was their one time in the week to get out and socialise. That's what made me decide to start outdoor bingo.
"We probably looked mad to those who didn't know, but it was the best fun. No matter what the weather was, we got the chairs and desks out into the street and started Street Bingo. It started in the summer, but everyone was so keen to keep it going that we ended up still doing it over the winter months during the pandemic.
"We wrapped ourselves up in blankets with hot chocolates and soups made by the East-End Flatpack team who work in The Hub to provide healthy and cost-effective meals to residents. Everyone mucked in – Easthall Residents Association & Wellhouse Housing Association also bought us a bingo machine which made things a bit easier too."
With restrictions lifted and the Bingo back running at its usual time and spot, Tricia and the community have a new sense of appreciation for the weekly get together.
She concluded: "There's no stopping us now. Once we realised we could easily move things outside if we needed, we knew it's something we wanted to keep up, so the plan is to recreate it this spring. It's the perfect combination of community spirit, getting some fresh air, and all with the chance to win a few bucks – what's not to love."
Maureen Morris, chair of Wellhouse Housing Association, said: "Our residents are proud to live in Wellhouse because of groups like this, and people like Tricia. It is these seemingly 'small' things that make the biggest difference to the quality of life to those in our community.
"We have made significant investment in the area over the last few years, but it is initiatives like the community Bingo that make you realise that this is a community which looks out for each other, and so successfully creates that sense of togetherness that makes me so proud to be a part of Wellhouse.
"Tricia is a force to be reckoned with which is why she's been able to make this Bingo Club such a success. Staying on her toes and keeping an eye out for opportunities to bring fun and life into the area – she has proven how fantastic it can be when the community gets together and works towards a shared goal which will benefit all."