Wellhouse and East Kilbride housing associations nominated in UK Employer of the Year awards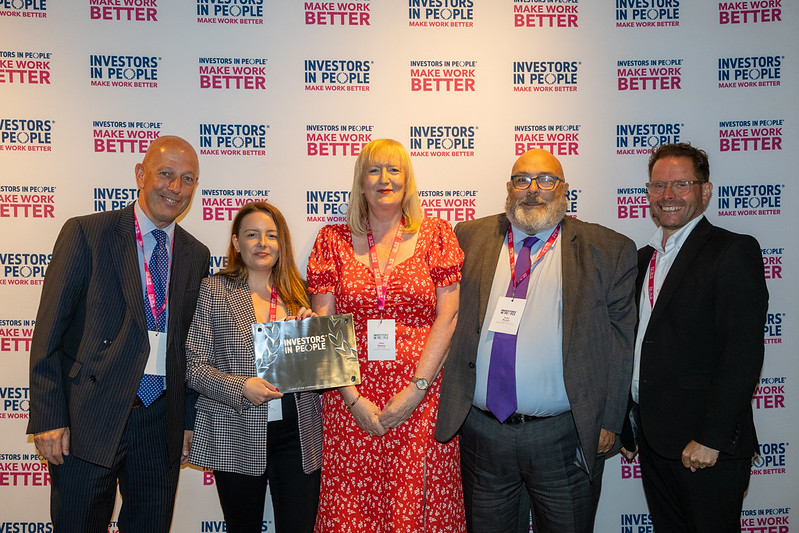 Two Scottish housing associations have been nominated for the prestigious annual Investors in People annual awards.
Wellhouse Housing Association, based in Glasgow's Easterhouse, has been shortlisted in the 'Silver' category of UK Employer of the Year, while East Kilbride Housing Association in South Lanarkshire has been nominated in the 'Platinum' category of UK Employer of the Year.
The awards ceremony is being held in Old Billingsgate, London, on 14th November, with both organisations hoping to be crowned as the UK's top Employer for 2023. Both organisations earned their most recent IIP accreditations in February 2023 and were shortlisted for the awards by a panel of experts in September.
Talking about the Investors in People accreditation and working for a housing association, Lorraine Ramsay, housing assistant at Wellhouse HA, said: "I think working for Wellhouse is amazing in every respect; tenants, staff, committee and the area itself. I love it and love my work so much; the training opportunities, away days and opportunities to develop are amazing. Wellhouse really know how to look after their staff."
Speaking about the nomination for the award, Maureen Morris, chair of Wellhouse HA, added: "We are so pleased to have been shortlisted in our category for this prestigious award, it was a delightful surprise. We really pride ourselves on our forward thinking employment practices and on our staff's contribution to our organisational values and our vision to make Wellhouse the Place to Be."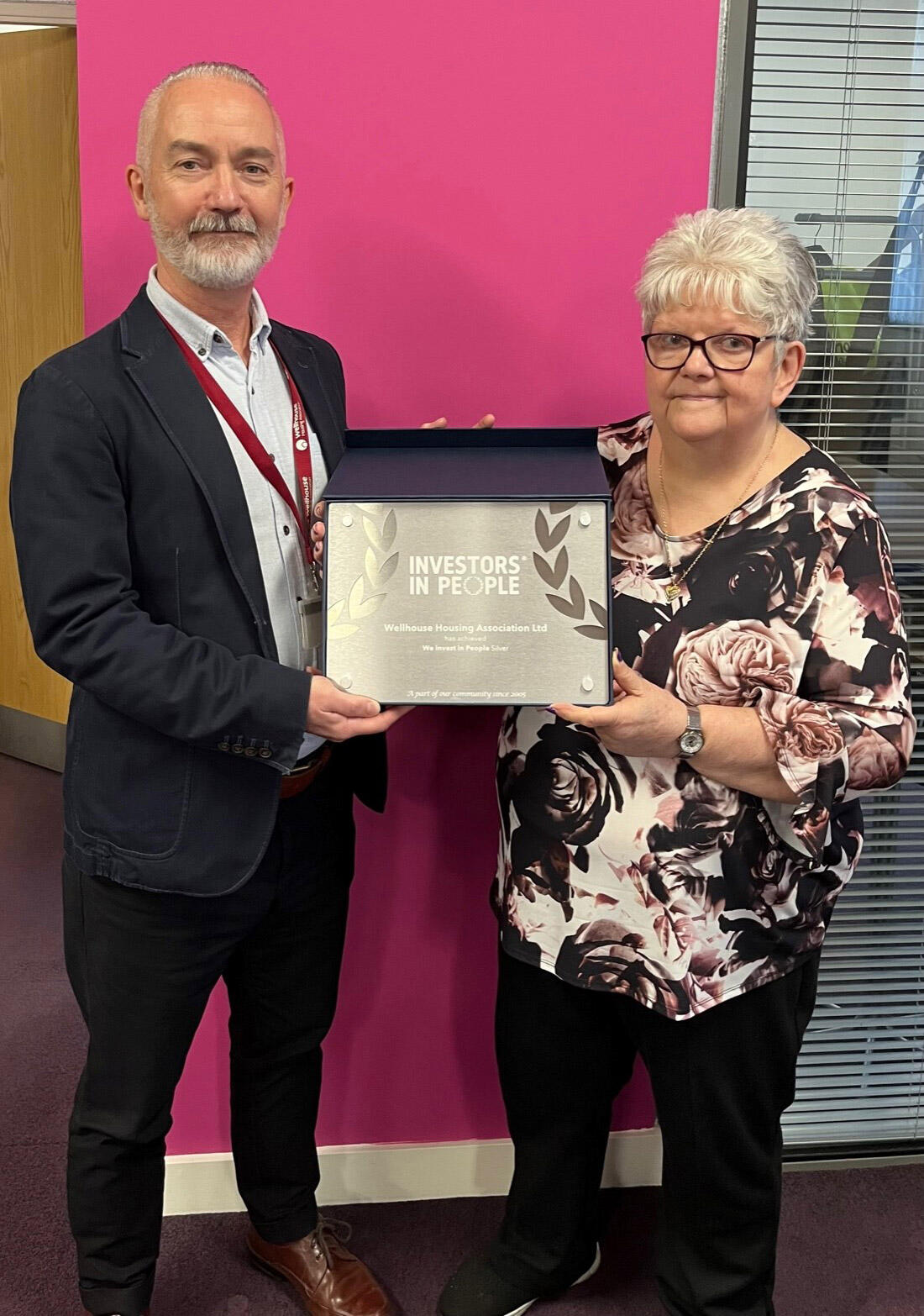 Governing body member, Anna Dukova, commented: "I am delighted to be representing Wellhouse at the awards ceremony, having experienced an excellent induction to the Management Committee as a relatively new member and benefiting from the 360-degree approach the Association has to supporting its staff and committee."
Maureen added: "We know that housing associations, such as Wellhouse and our friends at East Kilbride HA, make great places to work and this validation for the sector is really welcome."
On hearing the news of East Kilbride HA's nomination, chair Maureen Watson said: "We are absolutely delighted to be recognised in this way. Every person involved in EKHA can feel very proud of this nomination, because when we talk about our 'one team culture', we do include the board, staff and tenants, who are all integral to running our organisation in the best way we all can. We were also delighted to see another Scottish housing association make their shortlist too, well done Wellhouse! Fingers crossed that at least one of us brings a trophy back up to Scotland."
Debbie McVean, governance and compliance officer with EKHA, added: "'One team' is not just paid lip service here at EKHA. Everyone really does pull together. I very much feel part of the whole process, and not just a cog in a machine. From all staff being involved in strategic planning, to striving to improve services for tenants. We have a strong team and it is a great place to work."
Andy Young, chief executive of East Kilbride Housing Association, commented: "I can thoroughly recommend working in social housing as a rewarding career. It has been a personal privilege to work for and on behalf of housing associations in Scotland. They are often the beating heart of communities and are so much more than just a landlord. We didn't get involved in Investors in People just to get a shiny plaque, or even a trophy, we did it to try to maintain a path of continuous improvement with a bit of external direction. Whether EKHA wins the title or not, I am proud to lead the organisation and all the people involved in it. To me they are all winners already."
Commenting on the inclusion of two small Scottish housing associations on the shortlist, David Bookbinder, director of the Glasgow and West of Scotland Forum of Housing Associations (GWSF), concluded: "The Forum constantly finds itself countering the notion that there's something inherently better about larger, regional or national housing associations. These nominations are further evidence that smaller, community-based organisations so often excel at looking after their staff just as they do their tenants. GWSF wishes both associations the best of luck with the awards."