Wellhouse unveils plan for 200 new homes and £3m property investment
Wellhouse Housing Association (WHA) has unveiled its vision for the future with plans to bring almost 200 new homes to the area as well as investing over £3 million in its existing properties over the next four years.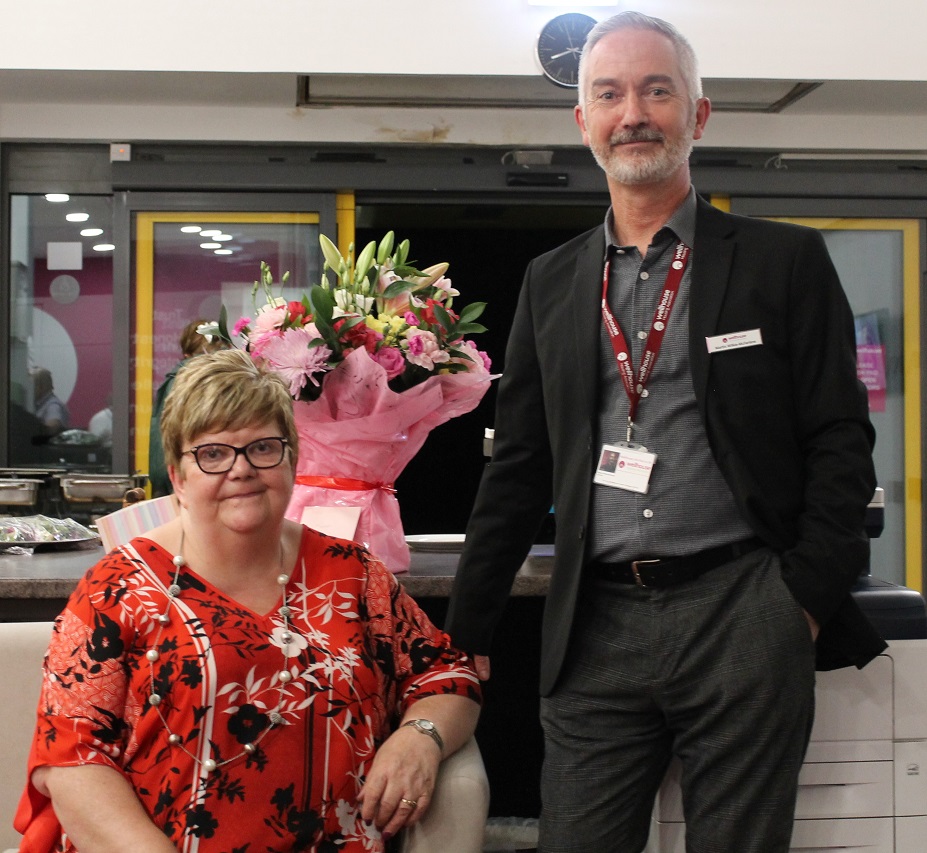 Director Martin Wilkie-McFarlane said he is looking to build on the hard work of the team over his five years at the helm of the organisation.
He is firmly focused on ensuring that Wellhouse is 'the Place to Be' by creating a mixed and vibrant community where people thrive and where they want to live and bring up their families. The organisation is also committed to supporting the Scottish Government's '20-year vision for housing' which plans to deliver 100,000 affordable homes over the next decade.
Work is already underway on development plans for at least 170 new homes which are planned for vacant sites, two of which are at the entrance to Wellhouse. Essential work is ongoing with partners to deliver surface water management and create an infrastructure which enhances the natural environment.
It is hoped that the initial stages of this work can begin by late 2021/early 2022, including acquiring sites not currently in WHA ownership.
Around £3.1m has also been earmarked for investment in the current housing stock over the next four years, including upgrades to kitchens and bathrooms, as well as exterior work on the homes and surrounding area.
Mr Wilkie-McFarlane said: "WHA is committed to providing quality homes in places where people want them and bringing new homes to the area is the next chapter for the organisation.
"However, it is important that we don't just build houses. We want to create neighbourhoods with a range of amenities within easy reach for the community, and we believe the work which has been done by ourselves and those in the area means Wellhouse is ideally placed to achieve this."
The origins of WHA date back to 1989 when a tenant steering group was set up to seek the transfer of 335 homes from Glasgow City Council to community ownership. Their success led to the creation of Wellhouse Housing Co-Operative, which was registered as a social landlord in 1994 and became Wellhouse Housing Association in 1999. A second successful stock transfer from Glasgow Housing Association (GHA) in 2010 resulted in all the social rented homes in Wellhouse being owned by the Association.
WHA now owns and manages almost 800 rented properties of which around 300 were built between 2000 and 2015, while the remaining 60% benefited from £40m refurbishment programmes between 1997 and 2001, or were part of the second stage transfer arrangements with GHA.
The organisation has also set up an independent community development trust as well as building a large community facility – The Hub. Introducing a business plan for The Hub has ensured that the facility has been maintained and recently £83,000 was invested in upgrading the valuable community resource.
WHA is also working in partnership with Easthall Residents Association to deliver community services to benefit local residents, and a community café is due to open shortly which will be operated by award-winning local voluntary group, East End Flat Pack Meals.