Council's 200th tenant said new home will change her daughter's life
West Dunbartonshire Council has welcomed the 200th tenant into its new homes across the region.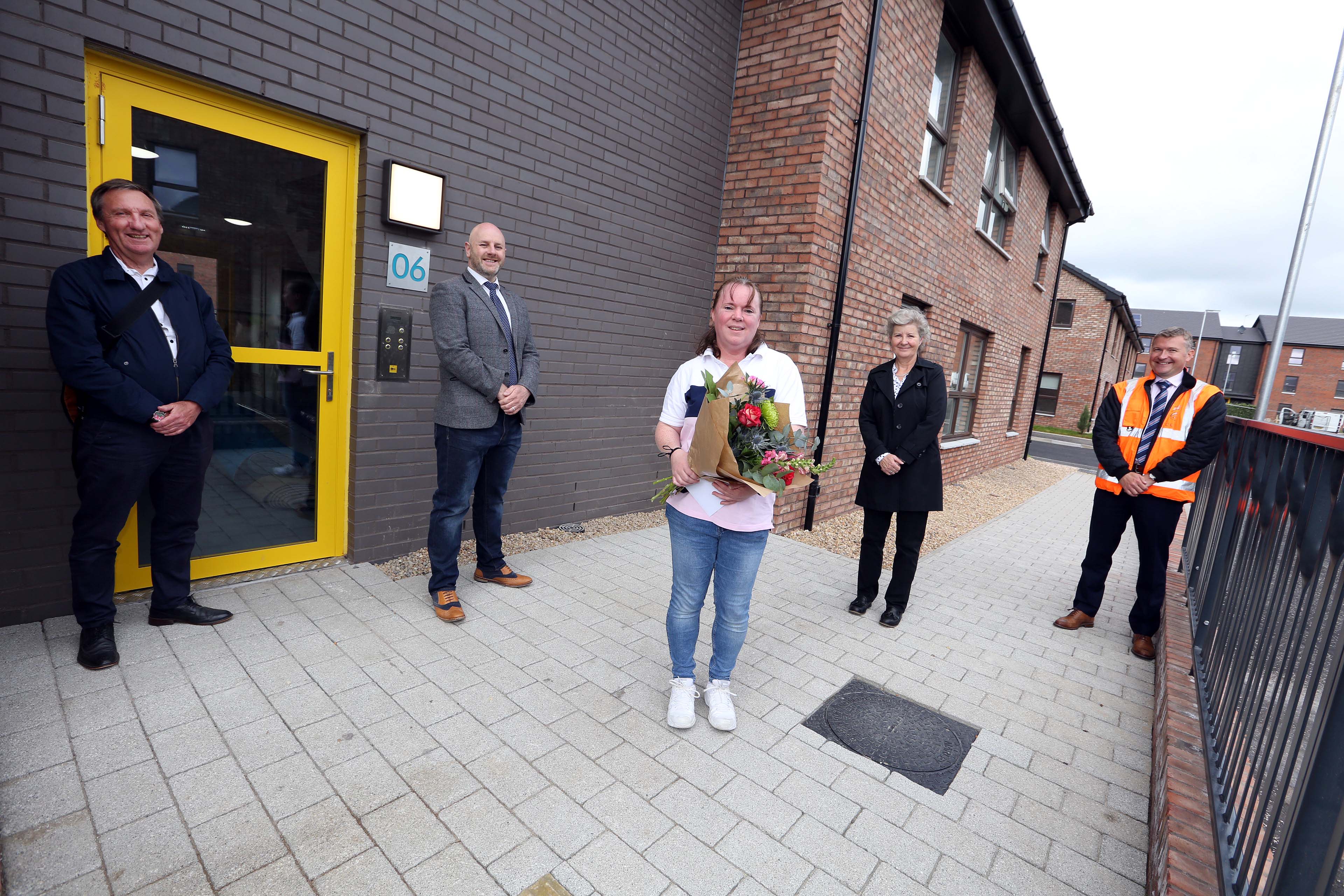 Karen Hay, 49, is moving into an accessible home at the St Andrew's development with 10-year-old daughter Zoe, who has Cerebral Palsy and uses a wheelchair.
Karen said the new ground floor flat, which has a range of features to make it fully accessible, will mean far more freedom for Zoe, and allow the Linnvale Primary pupil to have some independence.
She said: "Our current home is over two levels, so we have to navigate stairs when Zoe wants to go to bed, and our bathroom is downstairs.
"This new home will change things entirely, because it has so many features that will make life easier for both of us. The doorways are wider so her wheelchair can fit into every room, the bathroom has a wet room so she can shower herself instead of relying on me lifting her into the bath, the light switches are lower and plug sockets higher to make it easier for her, and the sink and hob can move up and down to the required height.
"It may seem like small things to anyone else, but it means such a lot to us. It will give her a freedom and independence she has never been able to have before. She is actually most excited to get in because she can start washing the dishes. We really can't wait."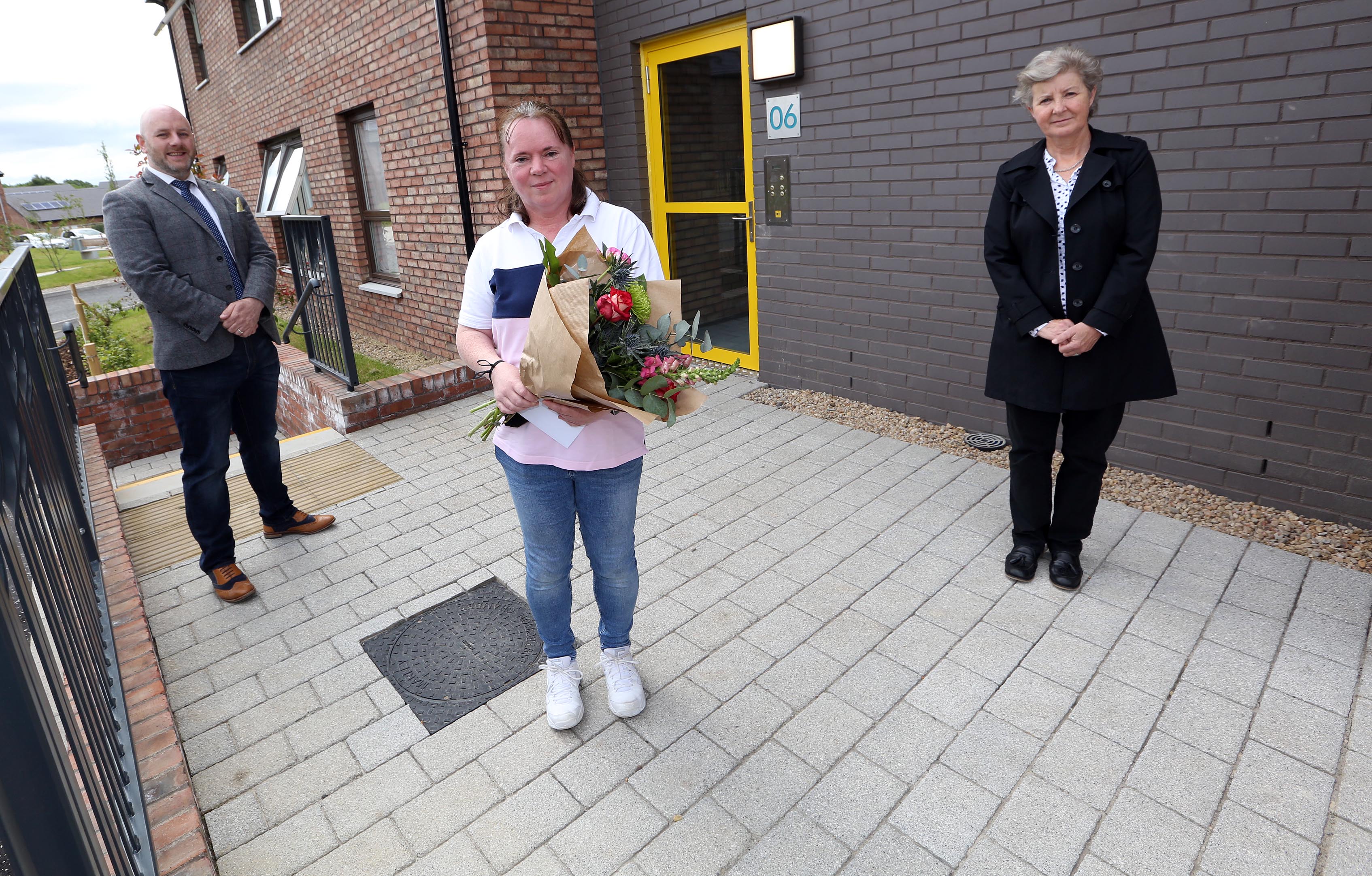 Karen received keys to her new home last week and is planning to move in this month.
To celebrate reaching the milestone of 200 tenants, Councillor Diane Docherty, housing and communities convener and vice convener Councillor Ian Dickson visited Karen at her home last week.
Councillor Docherty commented: "This is an important milestone as we welcome our 200th tenant. I am pleased to have had the chance to meet with Karen and hear how this home will improve things for herself and her daughter.
"The homes we are building all over West Dunbartonshire are not only stylish but they are practical, affordable, energy efficient and a number of them with full accessibility.
"Our tenants are at the heart of everything we do, and it is fantastic to see them enjoying their new surroundings."
The site, delivered by the council's building partner CCG, has been transformed into a mix of properties from one-bedroom flats to five-bedroom houses.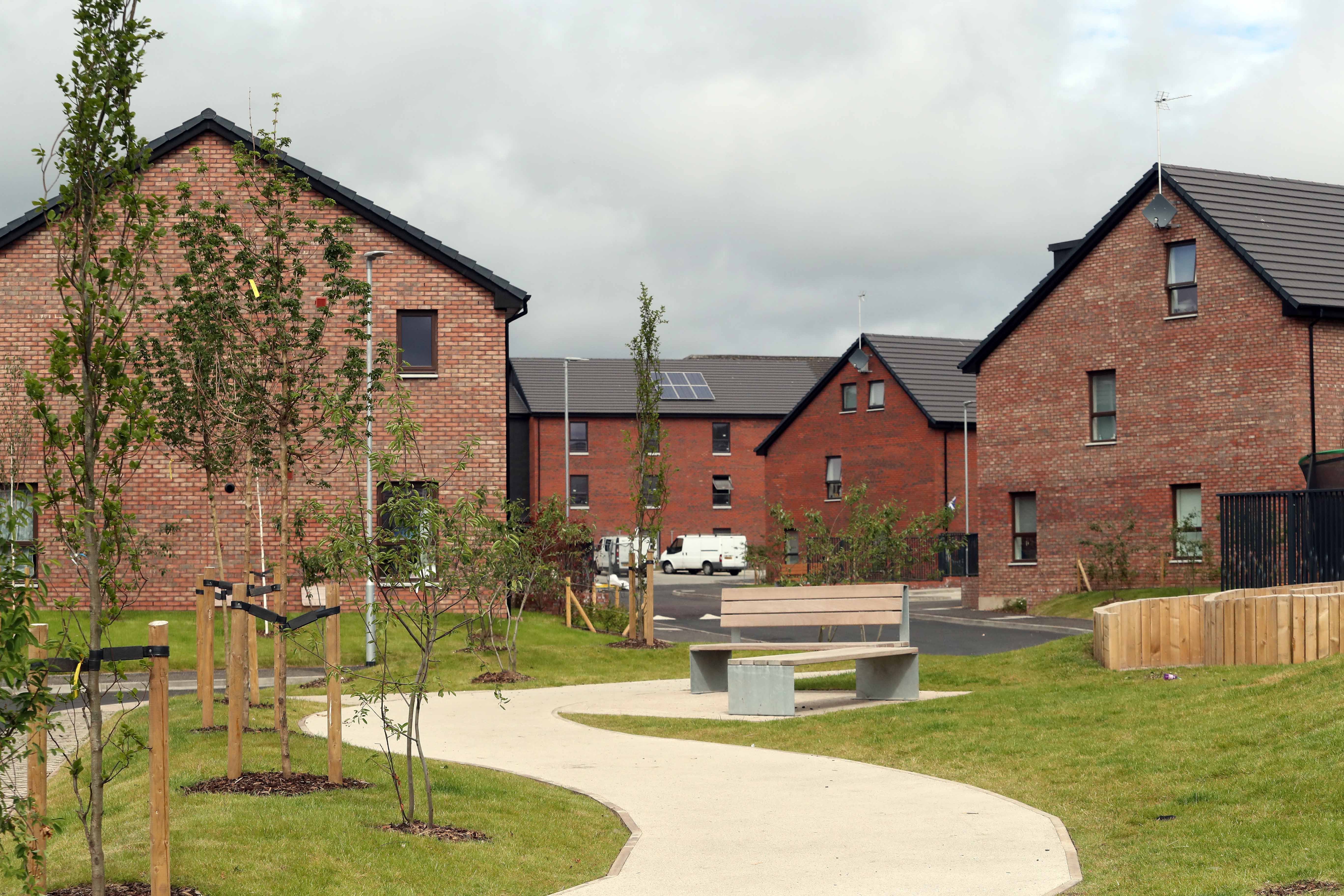 It is the biggest site developed by the council in recent years, and goes towards achieving the ambitious targets for introducing new homes in the area.
Other tenants have settled into homes throughout West Dunbartonshire including in Haldane, Dumbarton and Creveul Court, Alexandria.
Further homes are planned over the coming years for 90 homes across sites in Pappert, Lilac Avenue and Bank Street.
Councillor Dickson said: "Over the last few years we have been working towards our ambitious More Homes Better Homes commitment to increase our housing stock and have introduced a great number of new homes. I am extremely proud of the progress that has been made so far and of our plans to continue that housing growth throughout West Dunbartonshire.
"I am delighted to have the opportunity to welcome Karen and Zoe, and all our other new tenants, to their new homes. I wish them many years of happiness in the future."