What a career in housing means to Muirhouse staff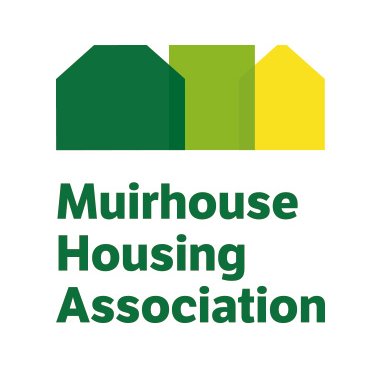 Ahead of this year's Scottish Housing Day, the team at Muirhouse Housing Association have been reflecting on what a career in housing means to them.
Ashley Lyon, asset officer
I have had varying roles in housing over the last 15 years. Housing is a career that challenges you in different ways every day, you never know what you're going to deal with as no 2 days are the same. Seeing a job through and getting to know your tenants gives you a sense of achievement.
Debbie Brown, community engagement officer
Housing Associations are at the heart of the community, they are a 'go to' for everyone in the local area to support, answer questions or be signposted as they have a culture and ethos of caring and showing kindness to others whilst striving to provide opportunities and great homes that people want to live in.
To make a difference in people's lives gives me a sense of happiness and I just want to continue to give more. I thoroughly enjoy meeting new people; every day is different, and you can make a difference. Being compassionate, supportive whilst valuing others and being respectful is in our principles.
Many people are unaware of housing as a career however there are many opportunities to working in a housing association with prospects to gain qualifications and develop your career. The variety of roles can be generic or specialist depending on size of the organisation.
I have recently joined Muirhouse HA in their new role as Community Engagement Officer and I am excited to be part of their vision to develop and build relationships with both new and existing, tenants, residents and stakeholders. Community Engagement is a passion and I look forward to getting involved with the community to shape our service.
Glenn Rivers, asset manager
I started in housing on a temporary contract, after a few years working as a self-employed surveyor for the Scottish Government. The contract was meant to last 6 months, but I so enjoyed my role as a Technical Officer, that I was with that HA for just over 6 years, working my way up the ladder to become Assistant Head of Property.
Following the merger between Castle Rock and Edinvar, I left there to become the Senior Property Planning Surveyor with Dunedin Canmore, managing both the Association's Planned Investment Programme (£6M per year) and the Compliance Programme (£2.5M per year), looking at aspects such as large-scale element replacements (such as kitchens, bathrooms, heating systems etc.). large common external repairs (such as stonework and roofs), landscaping maintenance, asbestos, gas safety, legionella, electrical and fire safety.
During my time at both Castle Rock Edinvar and Dunedin Canmore, in positions spanning just over 22 years in total, I gained so much experience and knowledge and worked in some very high-performing teams. Without this knowledge, experience and nurturing I would not be in the position I am today.
My main positives of working in the challenging sector that is social housing and property management are as follows:
A career in housing allows me to make a difference every single day that I am at work
My employers have always encouraged me to study and improve my knowledge and skills
I love meeting and interacting with people and this job allows me to do this
There are many challenges in this job role, but problem-solving is a challenge I relish
Every day is different and the variety of work we carry out is amazing
I would encourage any young person to pursue a career in housing as it is both a great way to continue studying, with great support, and also extremely rewarding from a personal level.
Julia Cairns, finance officer
Exciting and very rewarding career, which involves helping and caring for others.
Stephanie Sedstrem, housing and communities manager
I found my career in housing by accident. I was looking for something Monday to Friday, and nearer to home. MHA advertised for a Tenancy Services Assistant, and I applied.
I started in March 2007, my duties were answering the phone, being on reception, and being the first point of contact for tenants. I loved it, I had variety, no 2 days are the same, there was always something to learn. We are a community-based housing association so I got to know the tenants really well.
Since then, I have worked my way up to Housing and Communities Manager. Housing as a career is interesting with lots of challenges and plenty of rewarding experiences. A career in housing is not just about houses, it is about the people in the houses.
Our journey with a tenant starts when they apply for housing. We shortlist for tenants for empty properties, and there is nothing more rewarding than interviewing applicants, and giving them a home. We help them apply for any benefits that they may be entitled to, help with Scottish Welfare Fund Applications if this is needed.
Depending on your interests you can work in the repairs side of things, doing inspections, arranging repairs, providing advice on repairs and property maintenance, working on planned replacement programs.
We also help tenants in all aspects of maintaining their tenancy which can involve resolving anti-social behaviour, budgeting to pay rent, and signposting to support where needed. I think Housing as a career is a great opportunity to have a job where you have plenty of variety, and a chance of career advancement.
Susan Bell, chief executive
Did I think when I was younger about a career in housing, most certainly not but I have been fortunate that for the last twenty years, I have worked in a sector in which any two days are never the same.
Like the majority of colleagues the day I applied for my first role in housing my knowledge of what the job entails and what the organisation did was almost non-existent but it was a job in a customer service role which I had experience in having worked in a solicitors and building society.
Within a short time joining the housing sector I realised that it was a career and not just a job, with opportunities to develop as an individual through the training provided, the variety of the tasks and so many different roles within the organisation and during the last twenty years have worked within customer service, repairs and maintenance, regeneration, housing management and corporate services before being appointed as Chief Executive in 2022.
When I look back I think that perhaps that's what makes a career in housing special, if you have the values which are focused on supporting people and communities the opportunities to work across various departments and roles is open to you and this combined with the sector's commitment to supporting further education and training both financially and with time is something that you don't get in everywhere.