Wheatley expands lifeline food delivery service with new distribution hubs
Wheatley Group's emergency food service EatWell is expanding further with three new distribution hubs being created across Glasgow.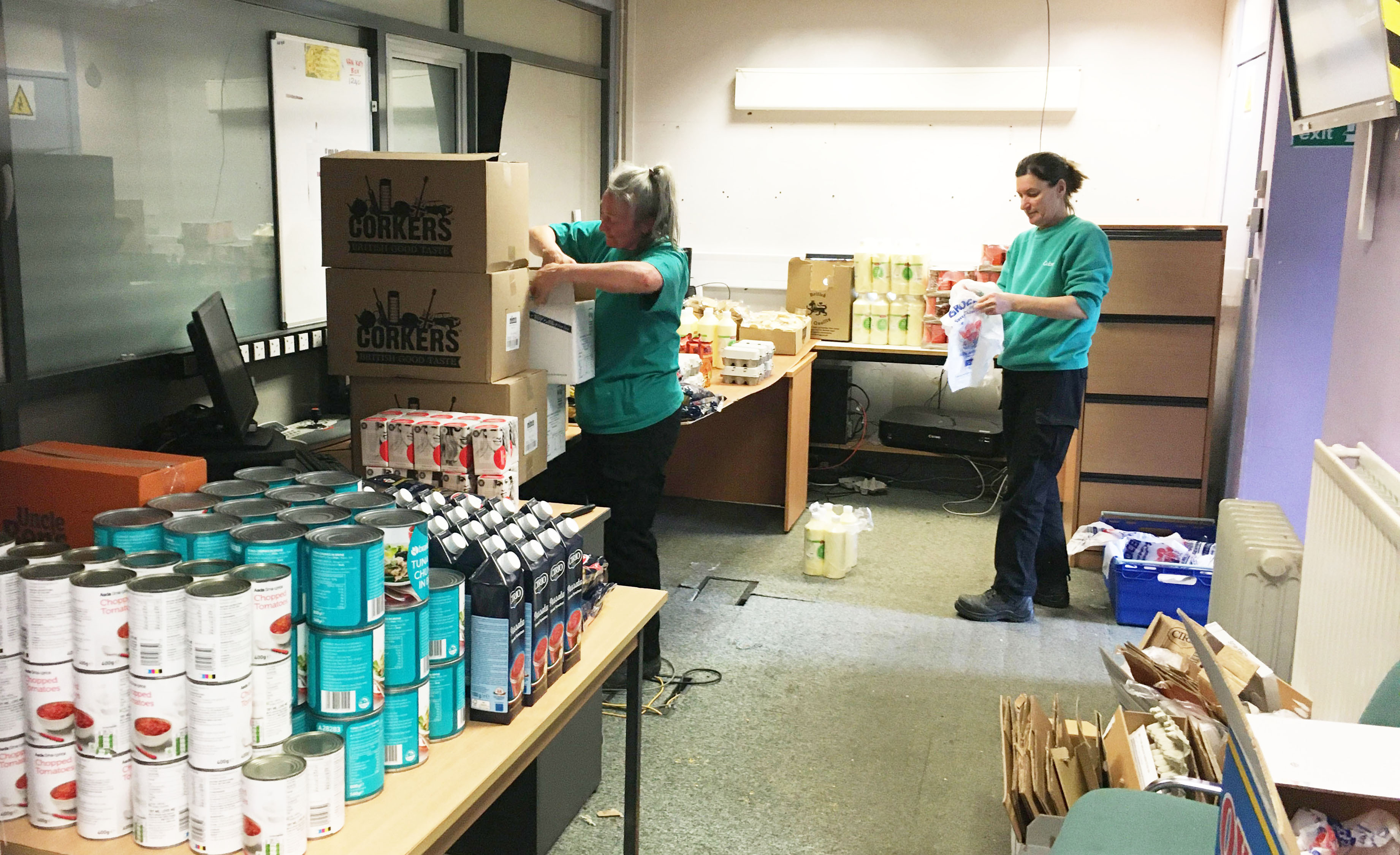 EatWell delivers emergency food parcels to vulnerable customers who are self-isolating or facing hardship during the current crisis and feel they have no one else to turn to for support.
Cube, part of Wheatley Group, opened a new distribution centre in a multi-storey block on its Wyndford estate in Maryhill this week.
And sister organisation Glasgow Housing Association (GHA) will open two more on multi-storey sites in Glasgow – at Dougrie Place in Castlemilk and Charles Street in Royston – from Monday next week.
The centres will be used as storage facilities and Wheatley staff will use the space to make up food parcels for delivery to nearby residents.
It means GHA and Cube customers in need will get the lifeline food supplies even more quickly and easily.
Wheatley's EatWell service has been massively expanded during the current crisis, with more than 4200 food parcels delivered to vulnerable tenants in less than four weeks.
Lorraine McLaren, Wheatley Foundation director, said: "We are doing everything we can to support our most vulnerable customers during these difficult times.
"The new distribution centres at multi-storey sites in Glasgow will make it quicker and easier for customers in high-rise blocks to get the food supplies they need. We know that many of them are self-isolating and just can't get out to the shops and in some cases are also facing financial hardship."
Customers who need support should contact their housing officer.
The expansion of EatWell is one of a wide range of services and additional measures Wheatley has in place aimed at tackling the impact of the coronavirus crisis on the people and families who live in the 93,000 homes it owns and manages across Scotland, as well as the 7000 people a year it works for in care.
A new Emergency Response Fund set up to help alleviate hardship during the current crisis has seen tenants receiving help to buy essential items from nappies and mobile phone top-ups to a microwave and activity kits for children.
Wheatley also made a £100,000 donation to Social Bite to help with its food delivery service and has handed over more than 100 empty homes to local authorities to provide temporary accommodation for homeless people during the crisis.
Read all of our articles relating to COVID-19 here.