Wheatley's international engagement research sets new UK benchmark
Wheatley Group has published new international research examining how organisations can best engage and involve their customers and communities.
The study, commissioned with support from the Chartered Institute of Housing (CIH), was carried out by The Democratic Society.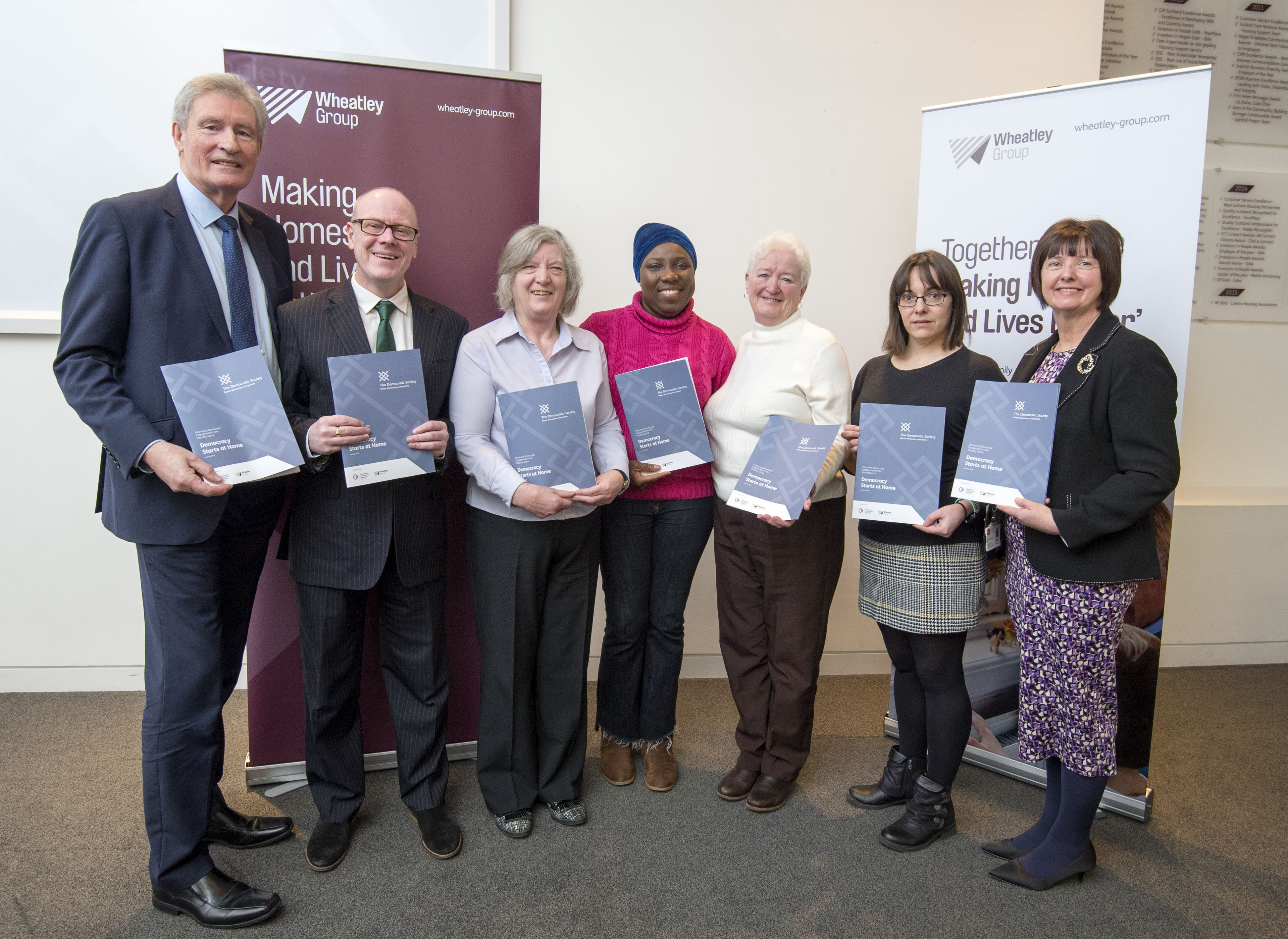 The first of its kind to be undertaken in the United Kingdom, the research draws on best practice from around the world – from Antwerp to Oldham; Oslo to Estonia; and Rio de Janeiro to Vienna.
The resulting report outlines fresh approaches, tools and techniques for how organisations across the UK, particularly the housing sector, can better engage with people in the communities they serve.
It suggests working together in new ways by:
moving from consultation to co-creation;
giving customers direct powers over budgets;
creating new routes for conversations;
bringing customers in to shape agendas, documents and conversations;
implementing creative brainstorms and feedback sessions;
adopting apps and new technology.
Full findings from the report were launched at an event this week with Kevin Stewart MSP, minister for local government, housing and planning, who welcomed the report.
He said: "The engagement and empowerment of tenants and residents in Scotland are at the heart of local and national housing policy. I was delighted to be asked by the Wheatley Group and the Democratic Society to contribute to the report which provides examples of innovative ways of engagement and participation which could be adopted further in Scotland.
"Housing providers are ideally placed to empower communities and through their close relationship with residents can help people build skills and support them to get involved in issues that are important to them."
Martin Armstrong, chief executive at Wheatley Group, said: "Housing associations are at the very centre of neighbourhoods and close to the people they serve, making them uniquely placed to empower and galvanise communities. But as we look to the future through the lens of an increasingly digital world, there is a responsibility to review and renew how and with what purpose we engage people.
"Our organisational goal is to define and develop a new relationship with our customers, shifting the balance of power from executive command and control to decision making by communities, families and individuals who are at the heart of our projects.
"This report sets a new benchmark - not just for Wheatley Group, but for organisations across the UK – and, hopefully, it will stimulate discussion and re-energise thinking on how they engage with people to create and support stronger, more resilient communities."
Ashley Campbell, policy and practice manager at CIH Scotland, said: "It was a real privilege to be able to work on this project with Wheatley Group staff and customers, learning from experts from across the globe. While there are a lot of good examples of customer engagement within the housing sector already, we know that we can and must do better.
"When it comes to what's right for individuals, there is no one size fits all but this report presents a range of interesting and creative examples that we hope will help to shape the way that housing organisations work together with their customers."