Williamsburgh Housing Association hosts virtual AGM on Scottish Housing Day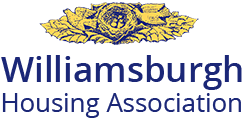 Williamsburgh Housing Association held its first virtual annual general meeting last Wednesday evening.
The shareholding members received a warm welcome from chairperson Margaret Symons, who highlighted that housing had a key part to play in the recovery from COVID-19 and that Williamsburgh was supporting Scottish Housing Day 2020 to recognise the value of housing to both its tenants and wider communities.
Ms Symons highlighted that Scottish Housing Day 2020 was a great opportunity to reflect and celebrate excellent work in the sector and in particular the individual support that Williamsburgh staff had provided to tenants by contacting in particular, its elderly and more vulnerable tenants to offer support and advice or even just for a chat.
Commenting on the event, Ms Symons said: "This is a whole new world for everyone, and I am delighted at how smoothly our AGM went. It was particularly fitting that it was held on Scottish Housing Day."