Winners revealed at Scotland Housing Awards 2022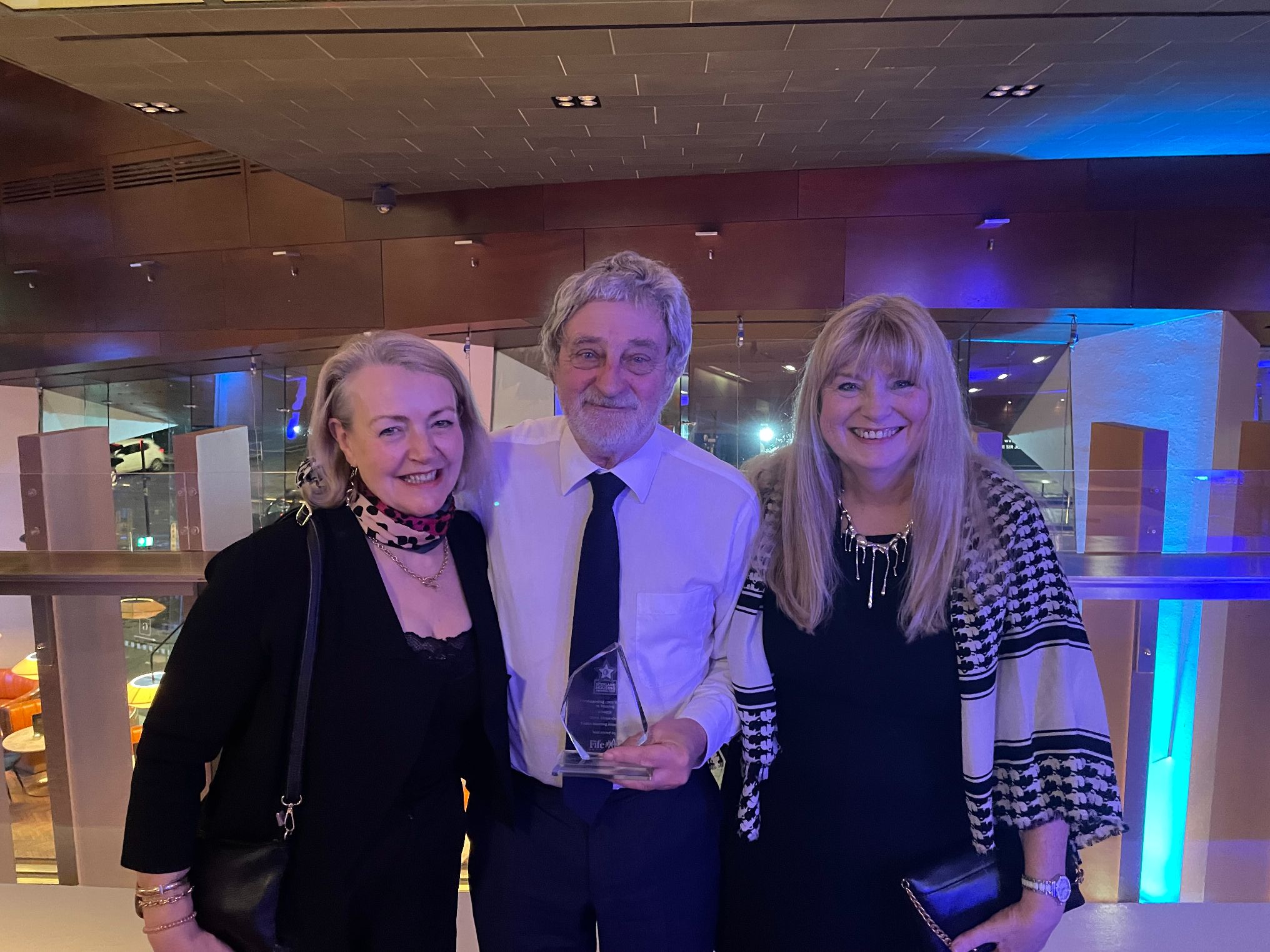 The winners of the Chartered Institute of Housing's (CIH) Scotland Housing Awards have been announced at a special ceremony at the Radisson Blu Hotel in Glasgow last night.
The Scotland Housing Awards recognise the creativity, passion and innovation of housing organisations and individuals across the sector. This year's awards received over 120 nominations across 17 categories, including housing team of the year, excellence in delivering homelessness services, and excellence in the private rented sector.
The full list of winners is as follows:
Excellence in customer service
Winner - Customer experience project – West Lothian Council
Excellence in housing innovation
Winner - Revive Scotland – Wheatley Group in partnership with Homefinder UK
Working in partnership
Winner - Peoplehood – Blackwood Group in partnership with Innovate UK and a consortium of nine industry partners
Excellence in development for affordable housing
Winner - Claish Farm, Callendar – Lovell Partnerships in partnership with Rural Stirling Housing Association
Excellence in tenant scrutiny
Winner - Working in partnership – Link Housing Association in partnership with Link Tenant Scrutiny Panel
Excellence in delivering homelessness services
Winner - Home First – Mature Rapid Rehousing – Perth & Kinross Council
Excellence in the private rented sector
Winner - Excellence in Edinburgh - C~urb PSL
Excellence in regeneration and sustainability
Winner - Taighean a' Chaiseil, Isle of Skye - Staffin Community Trust in partnership with Communities Housing Trust and Lochalsh & Skye Housing Association
Housing provider of the year
Winner - Kingdom Housing Association
Excellence in health and wellbeing
Winner - Blantyre Care: Living with Innovation and Fully, Every Day – South Lanarkshire Health and Social Care Partnership in partnership with South Lanarkshire Housing and Technical Resources and Cruden Builders
Excellence in communications
Winner - Communicating Wheatley Group to a global audience – Wheatley Group
Net zero in housing
Winner - Blackstoun Oval Retrofit Project - Renfrewshire Council
Apprentice of the year
Winner - Fern Barclay – Kingdom Housing Association
Outstanding contribution to housing
Winner - Laurie Naumann – Kingdom Housing Association
Winner - Dave Alexander - Eildon Housing Association
Excellence in leadership
Winner - Frank Sweeney – Cunninghame Housing Association
Housing team of the year
Winner - Community Housing Team (West) – Loreburn Housing Association
Young achiever in housing
Winner - Eilidh MacDonald – Kingdom Housing Association
All shortlisted entries for the Scotland Housing Awards have also been included in CIH Scotland's 2022 Good Practice Compendium – a core learning document full of inspiration, ideas, and innovation to help everyone across the sector create a future where everyone has a place to call home.
Commenting on the award winners, CIH Scotland director Callum Chomczuk said: "I would like to extend a huge congratulations to all of our award winners and nominees. The standard of application this year, as in previous years, has been extremely high and is a testament to the great work and innovation happening throughout Scotland's housing sector every day.
"The Scotland Housing Awards, and the Good Practice Compendium, is one of the most important activities that CIH Scotland undertakes each year and highlights the difference that housing professionals are making across Scotland and the impact of wider public policy objectives that make a difference to all of our lives."
The Eildon Group said it was absolutely delighted to hear that its recently retired chair, Dave Alexander, was given the accolade of 'Outstanding Contribution to Housing Winner'.
Nile Istephan, chief executive at Eildon, said: "It is very much deserved after the enormous amount of work he has put in, and given, to the whole housing sector since he started his career in 1974.
"His colleagues at Eildon Group have been hugely grateful for the time he spent as chair, and the knowledge and expertise that he has freely shared for the benefit of the organisation.
"It's also very fitting that this was a joint win alongside his fellow housing stalwart and friend, Laurie Naumann from Kingdom Housing Association. Congratulations to both."