WISH Scotland appoints two new board members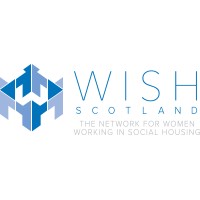 Julie Hillhouse, key account manager for housing in Scotland at Altro, and Nicola Douglas, account director at Hough Bellis Communications, have been appointed to the board of WISH Scotland, the networking community for women working in housing.
The news comes as WISH Scotland approaches its first anniversary.
Julie has worked in the housing sector for 16 years and at Altro for a decade, promoting its adhesive-free flooring which transforms spaces into environments that can improve wellbeing while promoting sustainability.
Julie, who has a strong network of contacts across housing, said: "The housing sector plays such an important role in society, helping to improve people's quality of life day in and day out.
"I'm passionate about supporting women to succeed in this growing sector and am looking forward to working with the rest of the board to support women of all ages working in housing to achieve their goals."
Nicola has 15 years of experience delivering impactful communications across housing, local government and the charity sector.
She has worked at Hough Bellis Communications for the past six years providing high-quality strategic communications and PR to the housing sector.
Nicola said: "WISH Scotland is doing great work to champion gender equality and to encourage and inspire new and existing talent in the sector.
"I'm thrilled to be joining WISH Scotland's board and to be contributing to their work to build a network across the country to empower women working in housing."
WISH Scotland chair, Kirsty Wells, said: "As WISH Scotland approaches its first anniversary, Julie and Nicola's appointments strengthen the skills and experience we have on the board.
"It's fantastic to welcome them both as we continue to support women across housing to thrive in their careers, build confidence and make their voices heard."
Online and in-person WISH Scotland events in the coming months include a webinar in partnership with Age Scotland on age discrimination in the workplace on 15 August, and its first anniversary celebrations at Wheatley Academy n Glasgow on 21 September. There will be inspirational speakers and even a free gin-tasting with one of the only all-female distilling teams in Scotland – Isle of Cumbrae Distillers.