Women in Housing and Housing Heroes Awards shortlists unveiled
The shortlists for the Women in Housing and Housing Heroes Awards have been confirmed, with Lesley Baird from TPAS Scotland in the running at both ceremonies.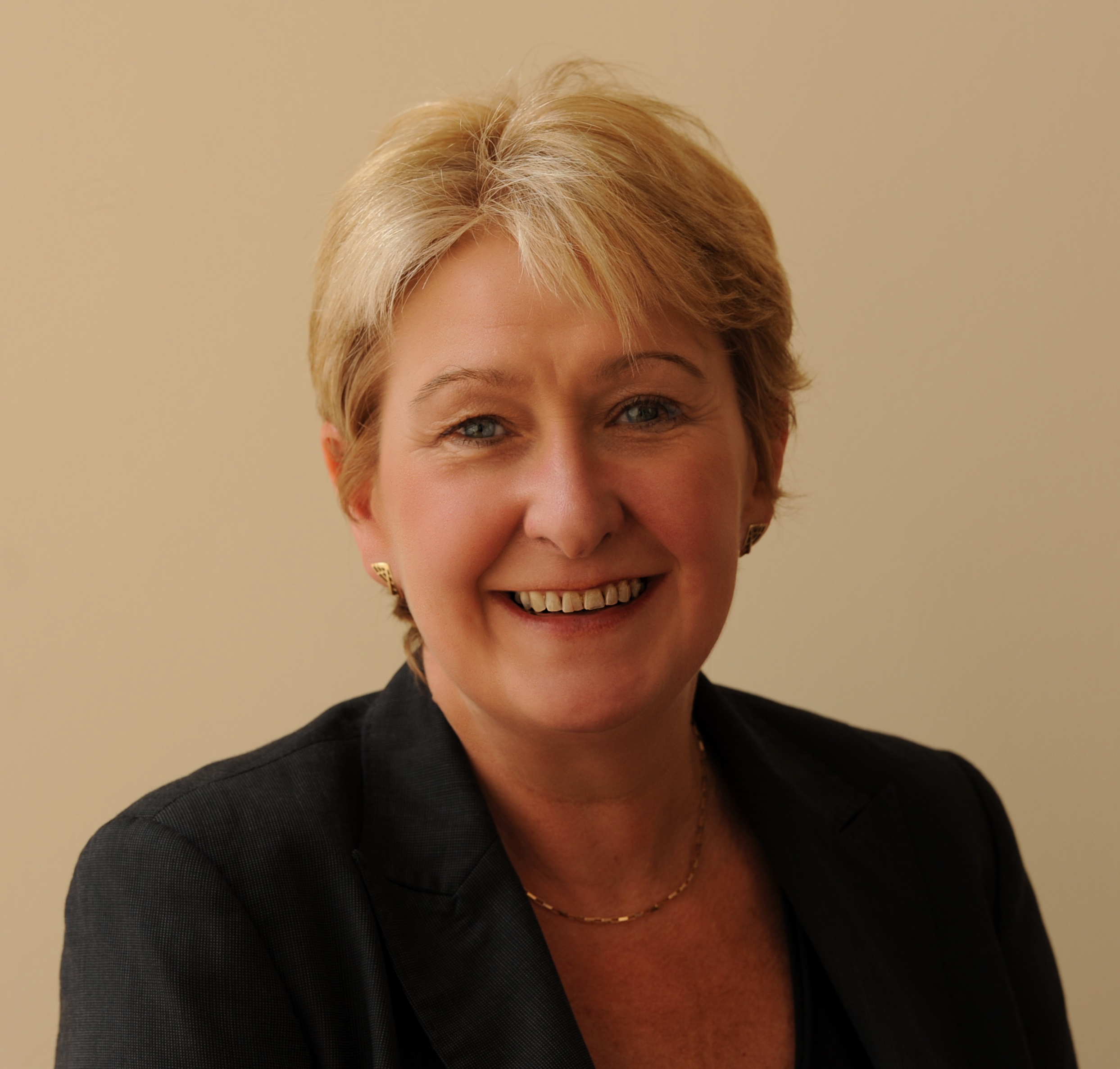 Ms Baird has been shortlisted for Woman of the Year and Inspirational Leader of the Year at the respective awards.
Evie Copland from CIH Futures has also been shortlisted in the Woman of the Future category at the Women in Housing event.
Both awards celebrate the leaders, innovators and change-makers across the sector, highlighting the incredible work being carried out by teams and individuals over the past 12 months.
The official ceremony for both will take place on June 27 in Manchester Central as part of the Chartered Institute of Housing's annual conference Housing 2022.
The night will start with the Choir with no name, the choir that gives homeless people a voice and the host for the evening is Ebony Rainford-Brent, England's first female black cricketer.
Both shortlists are outlined in full below:
Women in Housing Awards 2022 shortlist
Best talent management initiative
LancWestWorks - Lancaster West Estate Neighbourhood Team
Women in Leadership Awards - Look Ahead
Women in Novus - Novus Property Solutions
Everybody is unique - PA Housing
The Women's Trade Network - Plentific
Switchee Talent Management - Switchee
Board/committee member of the year
Jaimini Bharakhada - Belgrave Neighbourhood Co-op Housing Association
Michelle Baker - Eastlight Community Homes
Jenny Rayner - Great Places
Paula McGrath - HMS
Allison Whittington - Mount Green Housing Association
Bernadette Conroy - Network Homes
Carmen Simpson - Phoenix Community Housing
Tracey Tucker - Yorkshire Housing
Inclusion champion - sponsored by Aico
Zip Kruse - Futures Housing Group
Tara Kelly - Great Places Housing Group
Becky Leonard-Dixon - Home Group
Cath Coombe - Mosscare St Vincent's
Julie Jacobs-Obodai - Raven Housing Trust
Melissa Madjitey - Savills UK
Cordelia Johnney - Stonewater
Gemma Waddington - The Hyde Group
Professional of the year (1)
Avene Furness - Chute Fire Certification UK
Kelly Kerr - Echelon Consultancy
Anneka Gill - Morgan Sindall Property Services
Helen Wildin - Nuspan Flooring
Kate Fellows - PH Jones
Sheenagh McNally - Supporting Communities
Rebecca Rees - Trowers & Hamlins
Professional of the year (2)
Anna Nicholls - Abri
Val Jeffries - Bournemouth Churches Housing Association
Deborah Fenton - Epping Forest District Council
Annemarie Roberts - Golding Homes
Frances Geary - Selwood Housing
Anne Costain - Stonewater
Lan Chuong - SW9 Community Housing
Mia Davis - Town & Country Housing
Julie Wilkins - Wealden District Council
Woman of the future (1) - sponsored by Anthony Collins Solicitors
Gemma Cartwright - Birmingham City Council
Paige Hutchings - Bournemouth Churches Housing Association
Evie Copland - CIH Futures
Ishen Stewart-Dowding - Haringey Council
Selena Hall - Local Space
Murron Bissett - Loreburn Housing Association
Louise O'Connell - Places for People
Bazgha Sultana - Red Kite Community Housing
Woman of the future (2) - sponsored by Anthony Collins Solicitors
Laura Wood - Invisible Creations
Bella Wright - Langley House Trust
Grace Raines - Lantei
Daniella Jervis - National Housing Group
Jaimee Hendry - Oasis Community Housing
Assia Parveen - PH Jones
Jade Turnstill - Share to Buy
Charlotte Olver - Vistry Group
Woman of the year (1)
Alison Sargent - Adullam Homes Housing Association
Judith Common - Believe Housing
Rio Argent - Bournemouth Churches Housing Association
Liz Potter - Curo
Jemma Fernyhough - MSV Housing
Lucyna Cierniak - Quo Vadis Trust
Lynda Sagona - United Welsh
Woman of the year (2)
Michelle Dawson - Abri
Claire Seymour - Aster Group
Helena Pountney - BPHA
Annemarie Roberts - Golding Homes
Amanda Hogarty - Halton Housing
Stacey Baldwin - Places for People
Woman of the year (3)
Amanda Dubarry - Caritas Anchor House
Pauline Saunders - CIVALLI
Lisa Haythorne - Derbyshire Law Centre
Charlotte Goode - Keepmoat Homes
Kate Harrison - Lane End Group
Claire Bailey-Jones - Novus Property Solutions
Sarah Herbison - Riskhub
Lesley Baird - TPAS Scotland
Employer of the year (1) - sponsored by Intratone
Lane End Group
Mears Group
Mount Anvil
Novus Property Solutions
Nuspan Flooring
Paddock Johnson
The Bridge (East Midlands)
Employer of the year (2) - sponsored by Intratone
bpha
ELM Group
Housing 21
Karbon Homes
Look Ahead
Stockport Homes Group
Stonewater
The Calico Group
Together Housing Group
Housing Heroes Awards 2022 shortlist
Best company health and wellbeing initiative - sponsored by Aico
Community Activities And Improving Tenancy - Blackpool Coastal Housing
BVT Well Winter Campaign - Bournville Village Trust
Smartline - Coastline Housing
More than Bricks and Mortar-Start Well - Epping Forest District Council
We Care - Golding Homes
Bancroft House, veteran supported accommodation - Healthier Heroes CIC
'Better Days' - Orbit
Craigmillar community hub - Places for People Scotland
The health and wellbeing team - WHG
Outstanding achievement by apprentices - sponsored by Places for People
Finley Treadwell - DSO Building Management - Gravesham Borough Council
Digital Advanced Transformation Apprenticeship (D.A.T.A) - Livin
Maya Elie - Osborne Property Services
Emma Cornfield - Solihull Community Housing
One Team, Transforming Lives - Stockport Homes Group
Simone Hitchen - The Wrekin Housing Group
Jake Franey - Torus
Development Officer Apprenticeship - Watford Community Housing
Team of the year (0-1000 homes)
Backup North West - Backup North West
The Money House Team - MyBnk
Housing Advice Team - Nucleus Legal Advice Centre
One YMCA TeamMCI (Marketing, Comms & Insight) - One YMCA
Rough Sleepers Team - Quo Vadis Trust
The Homelessness Property Fund Team - Resonance
Housing Operations - West Berkshire Council
Team of the year (1001-15000 homes)
The Way Forward Team - Bournemouth Churches Housing Association
Customer Resolution Centre (CRC) - CHP
Estates and Land Management-Culture - Epping Forest District Council
Neighbourhood Allocation Team - Halton Housing
Rents Team - Poplar Harca
Digital Transformation Team - Stockport Homes Group
Afghan Resettlement Support Team - Taff Housing Association
Money Matters - The Wrekin Housing Group
Team of the year (15000+ homes)
Repairs Team - Believe Housing
Citizen Income Team - Citizen Housing
Financial Skills/Tenancy Sustainment Team - GreenSquareAccord
Design and Development Team - Home Group
Sovereign's Kickstart project team - Sovereign Housing Association
Successful Tenancies - The Hyde Group
Antisocial Behaviour Team - Tower Hamlets Homes
Tenancy Ready Team - WDH
Employment and Training - WHG
Inspirational colleague of the year
Gemma Cartwright - Birmingham City Council
Annie MacLean - ForHousing
Jack Goulde - Haringey Council
Sandra Hardy - Langley House Trust
Jason Cudworth - Novus Property Solutions
Stuart Baxter - Solihull Community Housing
Daniel Bebbington - The Wrekin Housing Group
Rachel Morgan - The Wrekin Housing Group
Sarah Collett - Two Saints
Helen Gilbert - West Berkshire Council
Inspirational leader of the year (1)
Jackie Royall - Caredig
Deborah Fenton - Epping Forest District Council
Colette McKune - ForHousing
Anna Blandford - Haringey Council
Carmen Simpson - Phoenix Community Housing
Tom Brown - Places for People
Mr Shaun Needham - Target Housing
Lynda Sagona - United Welsh
Inspirational leader of the year (2)
Amanda Dubarry - Caritas Anchor House
Lisa Haythorne - Derbyshire Law Centre
Kate Harrison - Lane End Group
Richard Harrison - Lane End Group
Tracy Wild - Langley House Trust
Helen Wildin - Nuspan Flooring
Lesley Baird - TPAS Scotland
Tenant of the year
Dan - Bournemouth Churches Housing Association
Mark Johnson - Golden Lane Housing
Helen Graham - Hawthorn Housing Co-operative
Kerry Parkes - Home Plus
Ann Potts - Karbon Homes
Nicholas Hamblin - Quo Vadis Trust
Ann Marie Docker - Sandwell Community Information and Participation
Cathy Combs, Linda Sinclair, Lauren - Saffron Housing Trust
Lifetime achievement in housing - sponsored by The Echelon Group
Megan Karnes - Hoarding UK
Aman Dalvi - PA Housing
Christine Searle - Poplar Harca
Owen Ingram - Prospect Housing
Lesley Baird - TPAS Scotland
Steve Benson - Two Saints
Paul Dockerill - WHG
Employer of the year (1) - sponsored by Intratone
Lane End Group
Mears Group
Mount Anvil
Novus Property Solutions
Nuspan Flooring
Paddock Johnson
The Bridge (East Midlands)
Employer of the year (2) - sponsored by Intratone
bpha
ELM Group
Housing 21
Karbon Homes
Look Ahead
Stockport Homes Group
Stonewater
The Calico Group
Together Housing Group