Work starts on homes for Maryhill Housing Association
Robertson Partnership Homes has started work at Rothes Drive in Glasgow to deliver 22 new homes for Maryhill Housing Association.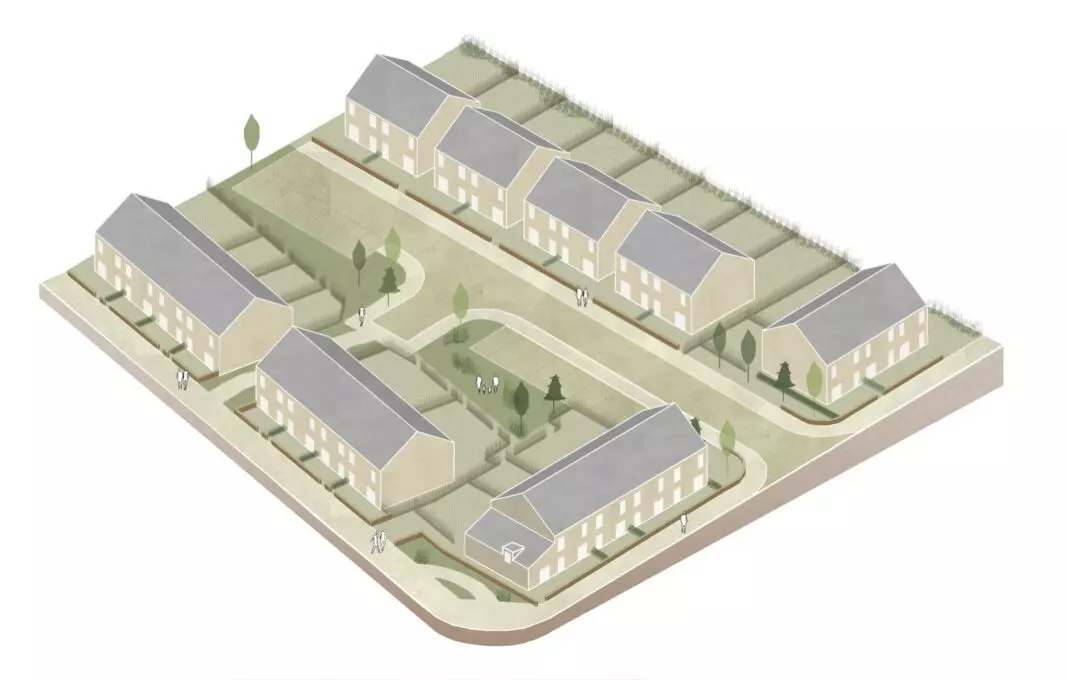 The £4.3 million development will provide a mix of semi-detached and terraced housing with two wheelchair-adaptable properties on the site of the former care home, Fergus Anderson House.
James Freel, managing director, Robertson Partnership Homes, said: "We are delighted to be working on our first project with Maryhill Housing and proud to be delivering much-needed residential accommodation to Maryhill.
"This project illustrates the commitment of Maryhill Housing to its tenants not only through the provision of high-quality homes but a dedication to securing and mobilising this contract whilst operating under the restrictions that are in place as a result of coronavirus (COVID-19).
"All of our operations on site will be conducted under stringent COVID-19 safe operating procedures which are in place to protect our workforce and site neighbours."
Roger Popplewell, Maryhill Housing Association chair, added: "We are excited to be working alongside Robertson Partnership Homes to provide this much-needed, affordable family housing by Maryhill for Maryhill. As with all of our developments, we will be giving back to the local area by providing a range of community benefits."
Councillor Kenny McLean, city convener for neighbourhoods, housing and public realm, said: "These 22 new homes in Maryhill will meet the needs of different types of households, and the council were delighted to support this project. This is another example of a housing development that will increase the number of, and access to, high-quality affordable family homes in Glasgow."
The nursing home which previously occupied the site was named after Sir William Ferguson Anderson. The new development will continue to honor the prominent Glasgow geriatrician, by incorporating a memorial plaque and small seating area in his memory.
This project has been largely funded by an Affordable Housing Supply Programme (AHSP) grant of £3,164,641 from Glasgow City Council via the Scottish Government.
Designed by Anderson Bell + Christie and procured through the Scottish Procurement Alliance (SPA) Framework, works are due to complete in April 2022.