Works starts on new affordable homes at Blackthorn Grove in Lenzie
Work is set to begin on the development of new affordable homes on the site of former garage lock-ups in the heart of Lenzie.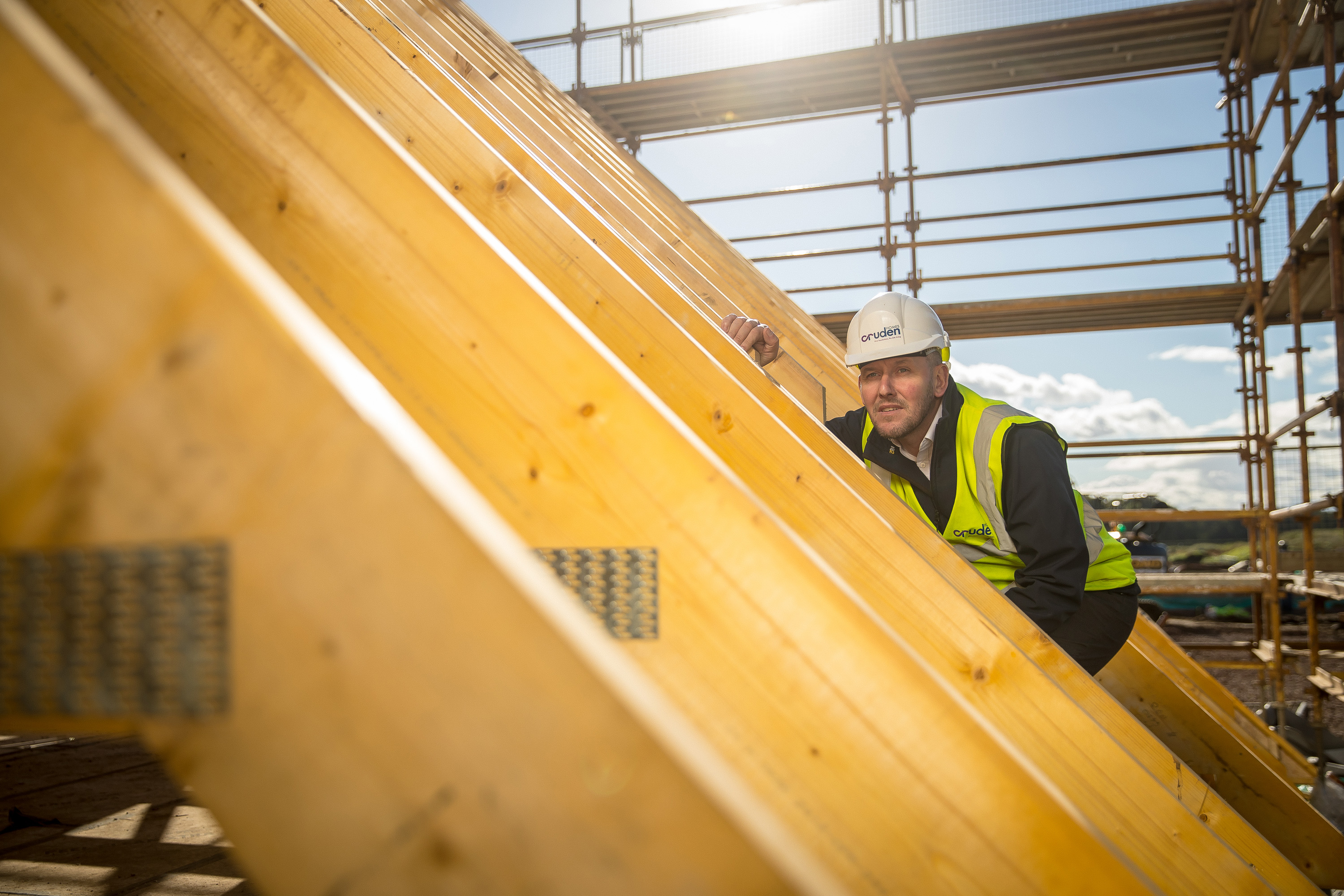 Planning permission for the six new homes on Blackthorn Grove was granted back in October 2018 and work is due to start at the site in mid-April. The final design of the properties, which are all social rent homes for East Dunbartonshire Council, follows a public consultation with the local community.
Designed by Coltart Earley architects, the housing includes a mixture of one and two-bedroomed bungalows and cottage flats. All will be amenity housing for older people. They will be constructed by Cruden Building, with an estimated completion date of early 2022.
Thomas Glen, depute chief executive - place, neighbourhood and corporate assets, said: "This is fantastic news that work is getting underway at this site next month. The location is ideal for older residents, being in the heart of an established community and close to transport links and local shops. In addition, this development will grow the stock of council housing in the area at a time when the demand for affordable homes remains high."
The nature of the work will mean the closure of the construction area to members of the public to ensure safety, however, pedestrian access from Blackthorn Grove onto Lenzie Moss will remain.
To minimise the effect on traffic and parking whilst the construction is underway, a Traffic Management Plan will be in place around the site. This will be distributed to all suppliers and sub-contractors to advise them of the traffic and time restrictions placed on the site to ensure minimum inconvenience to residents. This plan will be communicated to all those affected by it.
Mr Glen added: "These smart new properties will make much-loved homes for the people who live there. I'm sure the new tenants will be delighted with them. This small development will also breathe new life into an underused corner of a great neighbourhood.
"We understand that any development construction can be a worry for nearby residents therefore the Traffic Management Plan has been designed to keep any disruption during the build to a minimum."
Gordon Lee, partnering & procurement director of Cruden Building, added: "We are delighted to commence work on this next phase of East Dunbartonshire's new build development programme. The project at Blackthorn Grove will further develop the strong working relationships that we have built up with the council and their consultants.
"Our Construction Management Team have extensive experience in projects of this nature, and they will ensure that disruption to the existing residents is kept to a minimum."
The public were able to view the proposals and give feedback at a public engagement event held by the council's housing team back in March 2018.