YPeople makes impact on young people at risk of homelessness in Glasgow
Young people living in supported accommodation with Ypeople in Glasgow learned to creatively redesign their living spaces and feel at home, with arts charity Impact Arts.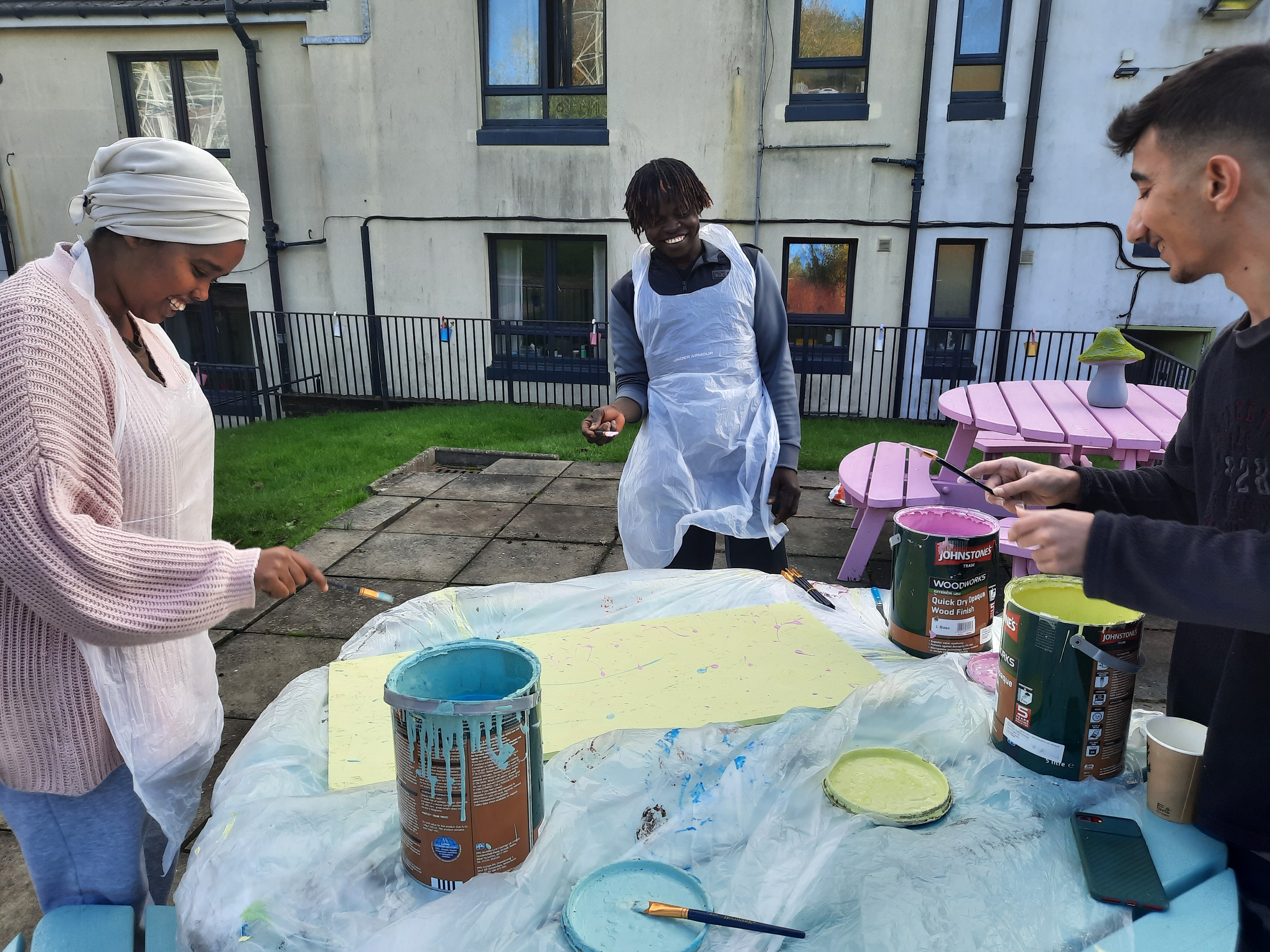 Many of the young people supported are from care-experienced backgrounds or are at risk of homelessness.
Ypeople's Glasgow accommodation provides them with their own flats, while being supported by the dedicated onsite team. The aim is to enable the young people to be practically and emotionally ready to move on with their lives.
Some participants in the art programme, like 16-year-old Vinwar, sought asylum in Scotland just a few months ago, so staff and residents at Ypeople are the closest to family they have. Other residents who were born in Glasgow are in a similar situation, having left care at the age of 16 with no accommodation or family support.
Michelle Coulter, Ypeople support worker, said: "Our young people have been so enthusiastic with Impact Arts, and it has been lovely to see them flourish and gain confidence. For those who have come from other countries, with little or no English, it has been a constructive way to improve their communication skills and to express themselves.
"We're proud of all our young people here and we do everything we can to make life better for them. Every individual has a unique journey, so we walk beside them every step of the way."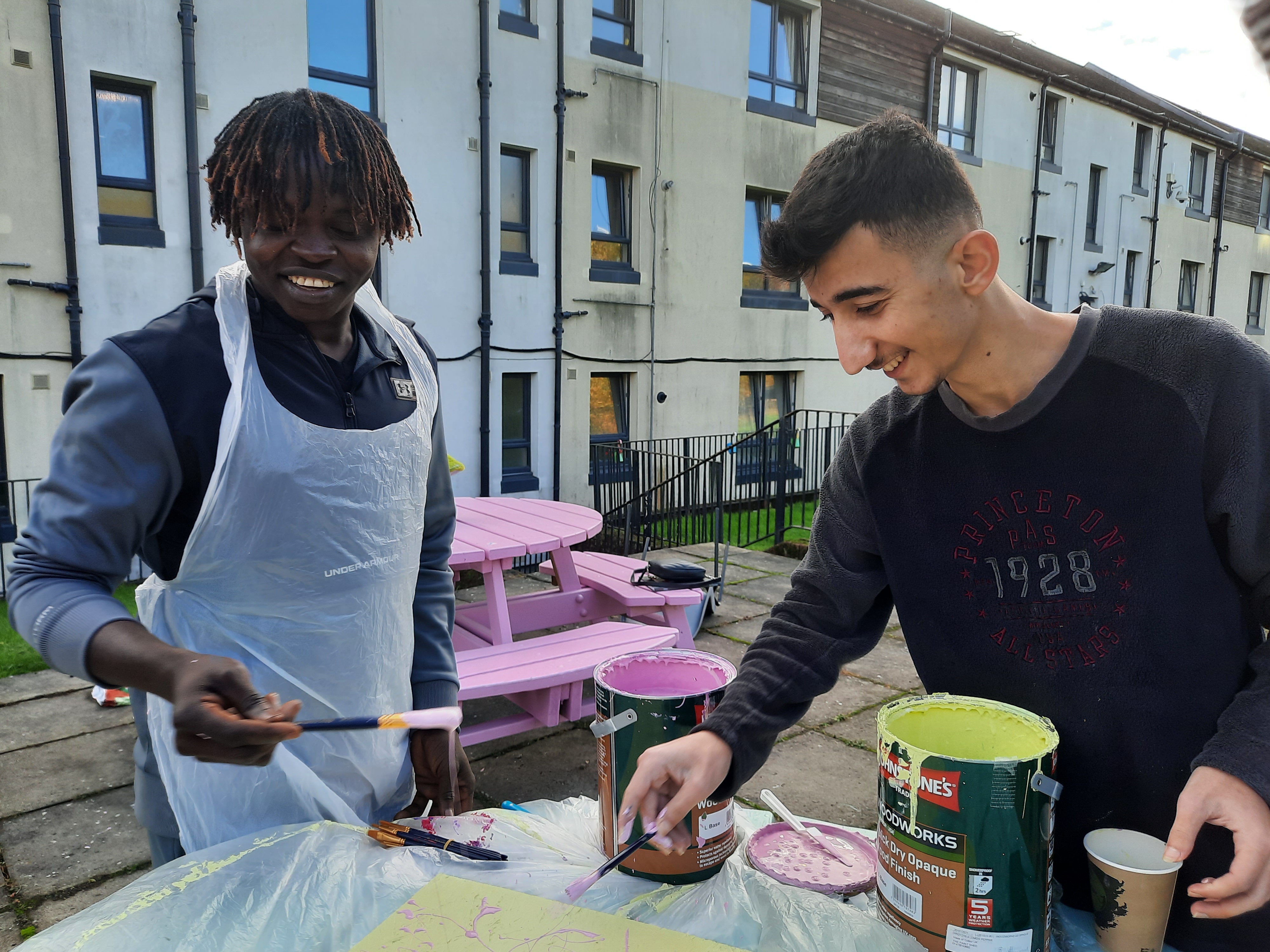 Nagad (20), from Somalia, says she adores the art classes even though they have meant getting used to Scotland's temperatures for the painting in Ypeople's garden!
She added: "I love Scotland…and I just love Glasgow! I am so grateful for all the support from Ypeople, and I am enjoying my English classes at college. Impact Arts is wonderful for me too, as I would love to become a fashion designer one day."
Susan Cain from Impact Arts, which does social and community-based arts projects, said: "Our tutors Josie and Evonne have thoroughly enjoyed working with the young people over the past few months. By helping them create unique items and consider the interior design of their rooms, they've turned these into places that feel truly their own, through workshops in upcycling, decorating and other helpful household techniques.
"It is important that young people have ownership of their safe places. Doing this through creativity can help empower them to have stability that radiates to other aspects of their lives."