Christmas cheer comes to Possilpark
---

---
It was a festive morning filled with carolling by the new Christmas tree on Saracen Street and generous gift-giving elves in Possilpark last week.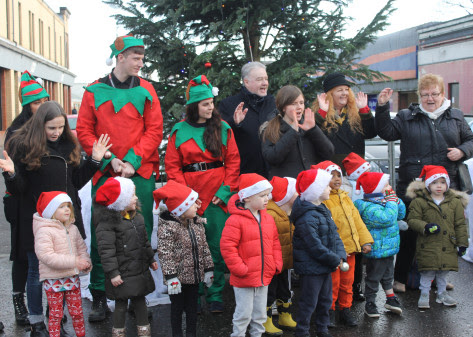 It was a treat to hear children from Stepping Stones for Families and Elmvale Primary School sing some favourite Christmas songs, such as We Wish You a Merry Christmas and Jingle Bells. In the audience were family members, friends, residents and passer-by's, along with Councillor Allan Gow and Bailie Jacqueline McLaren who cheered them on.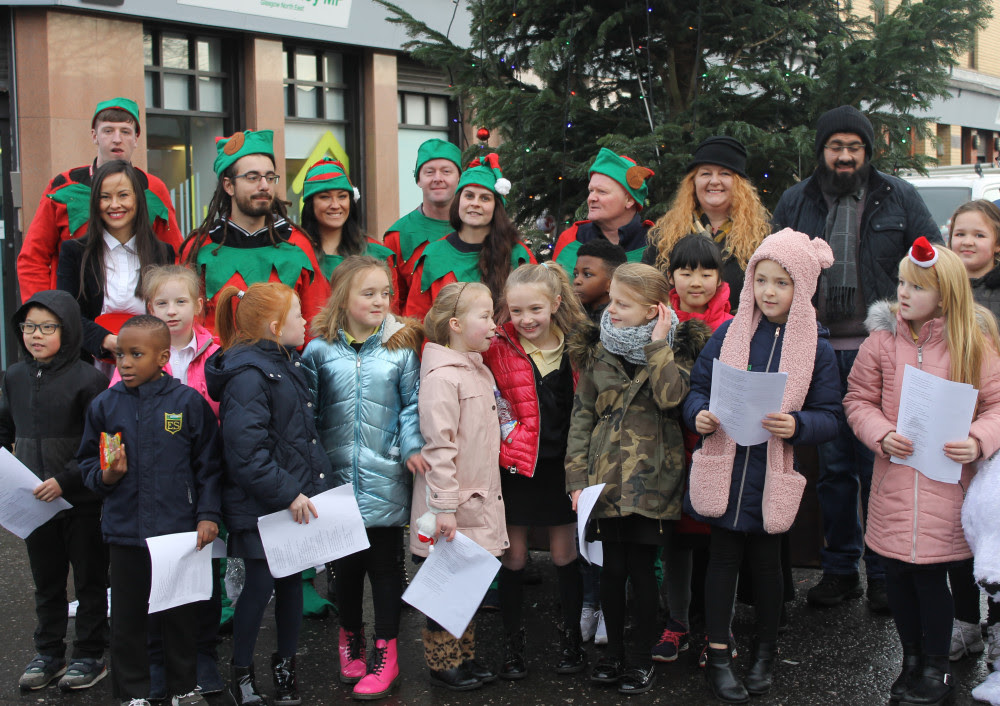 The McDermott Group elves visited Possilpark to donate food and festive sweets to help with ng homes' ongoing food support programme. The elves got into the Christmas spirit and joined in with some carolling and sang loud for all to hear.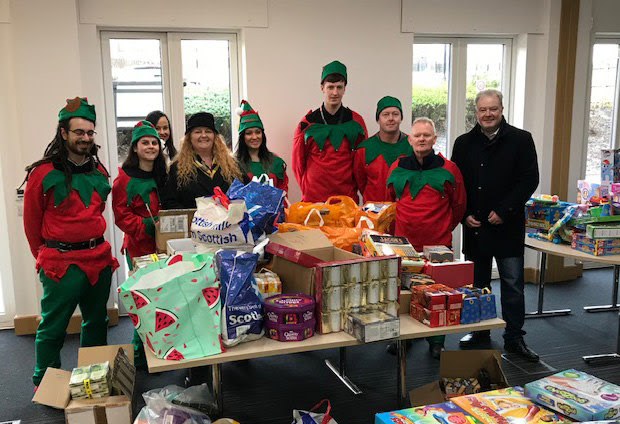 The Christmas spirit continued as a generous amount of toys were donated by The Salvation Army (Springburn) and there were donations of gifts from Consilium Group as well. ng homes staff and volunteers worked hard to sort the donations out for local children, along with organising the food donations which were kindly donated by McKenzie Contractors and St Theresa's Primary School.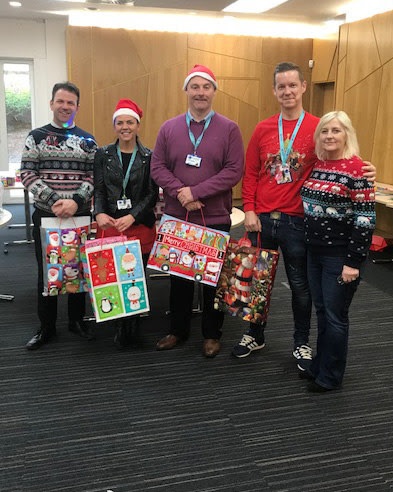 Baillie McLaren said: "I was amazed at the fabulous carol singing from the local kids in Possilpark yesterday. I then popped into ng homes for a hot chocolate afterwards and was overwhelmed by the toys and food donations from so many generous businesses and people from across the city spreading the Christmas cheer."
Councillor Allan Gow said: "Another wonderful Christmas community event at Saracen Street with the new tree properly 'christened' with carols from Stepping Stones for Families and Elmvale Primary School. Fine singing - with actions of course - two polar bears and a handsome selection of elves brought the event to life. Applause from passer-by's and honking horns from passing traffic, not to mention hot chocolate and a wee sweetie from ng homes had plenty of smiles on people's faces. What a morning! I could happily spend an hour every day doing this!"
Two weeks ago the festivities began with an amazing Christmas Light Parade lead by stilt walkers along Saracen Street. There was entertainment from local carol singers, local children, line dancers and dancers from the Chinese Recreation Centre at the end of the parade. The parade included polar bears, lanterns and snowmen, and lots of dancing children and adults alike! The event was a big success and truly kicked off the festive season, and it was well attended by the local community and beyond.
A special thanks McDermott Group, Consiluim and to the traders from the Business Improvement District Steering Group who supported the large festive event: Gary Walker Butchers; Omar Afzal, the Post Office; Brian Kelly, Eyepad Opticians; and Gerry Facenna, Allied Vehicles.
Thanks to the Festive Organising Group co-ordinated by Ann Lawrence of Young People's Futures.