Creativity blooms for Dunbar crafters
---

---
Seven Dunbar women have seen their creativity blossom thanks to a Valentine's Day themed craft session.
With help from local floral art expert Maureen Blair who donated her time and experience, tenants at Bield's Southfield Court were shown how to arrange a variety of flowers into different vases and pots during their weekly class earlier this month.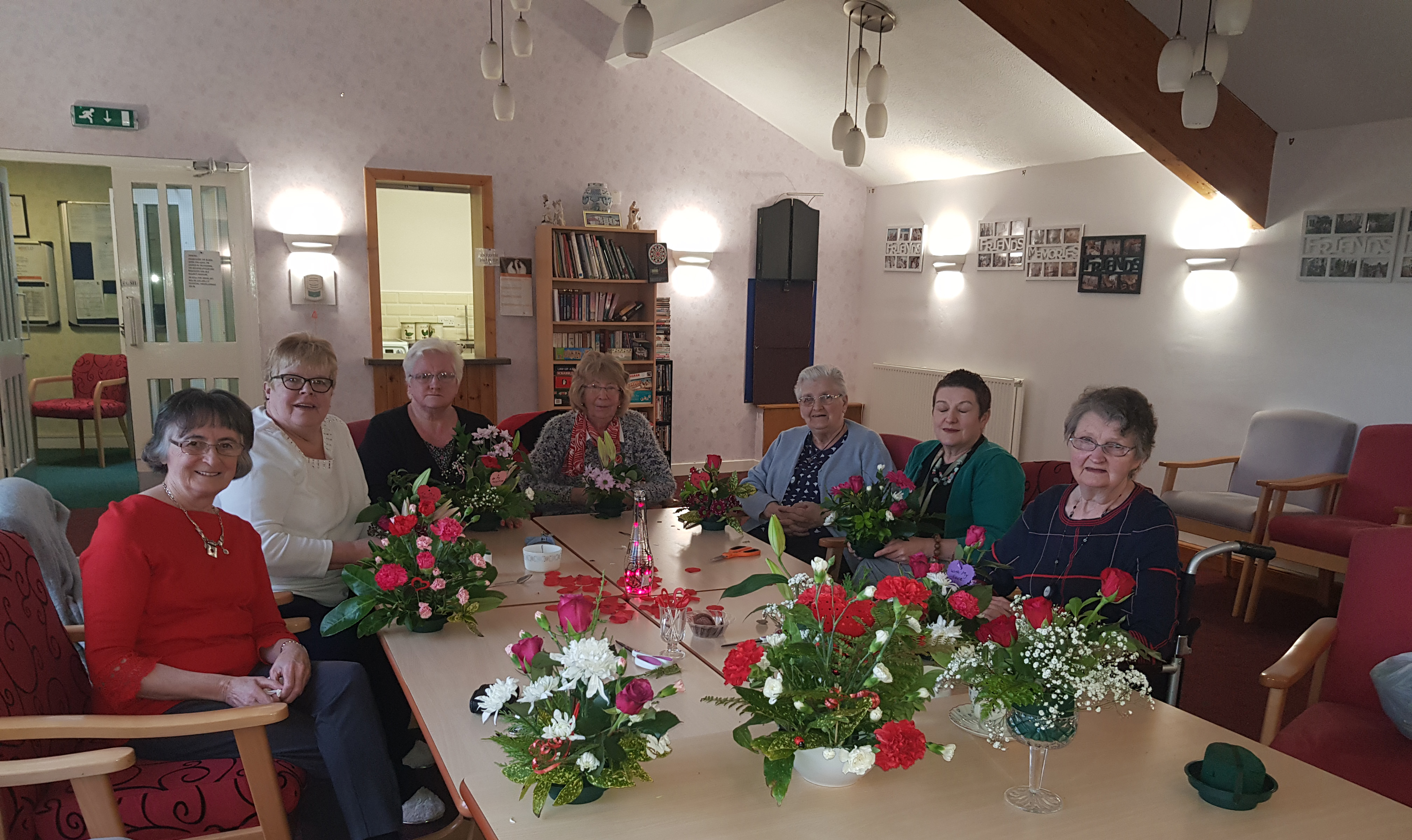 By using an assortment of deep red and baby pink roses, delicate baby's-breath as well as white and lilac chrysanthemums, the enthusiastic tenants set to work fashioning their own beautiful arrangements.
Caroline McClung, retirement housing manager at Southfield Court, said: "It was a lovely afternoon, and everyone really enjoyed the session.
"It was especially successful because not everyone can always take part in the sessions.
"But, with the floral art, everyone could take part and really enjoy themselves."
Tenant Elma Bell, 76, was present at the session.
She said: "What a fantastic morning we all had - it was great to create something that we never thought we could do."
Tenant Isabel Gregor, 69, added: "It was really entertaining and we got to make our own displays which were great. I think that everyone thoroughly enjoyed themselves."
With Valentine's Day fast approaching, the vibrant flower arrangements are currently on display in the Southfield Court foyer - adding a pop of colour and a touch of romance for visitors, staff and tenants to enjoy.