Developer plans to demolish office block in Aberdeen to build 140 flats
---
---
Telereal Trillium has submitted plans to Aberdeen City Council to demolish and transform a former office block into 140 flats.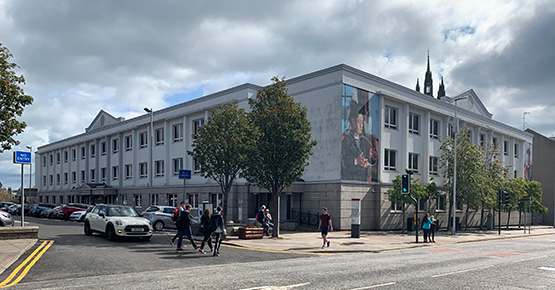 City councillors have studied plans issued for the Greyfriars House building located in the city's Gallowgate last week.
Detailed plans for the development have not yet been drawn up, however, it is expected that the buildings would be between four and six storeys and would host around 50 parking bays.
The council currently aims to improve the vibrancy of the city's streets through its 25-year regeneration plan. It aims to increase the number of residents, boost shops, restaurants and the nighttime economy.
Martin Slipper of Telereal said the firm specialised in former DWP office blocks across the UK and that they had unsuccessfully been trying to sell the building for two years before deciding on the new plan.
He added that talks had taken place with local housebuilders to gauge interest in the development and that the affordable housing waiver had been a "beneficial factor".
He told The Press and Journal: "The hope is that we deliver city centre living that is affordable in itself. We want to have a marketable site and we are very keen to develop this project. We may be looking at 2020 or 2021 delivery of this.
"I'm pleased to say all the feedback we have received so far has been positive."