Savills concludes land sale to Bellway at Faredalehill for the delivery of 291 new homes
Strategic landowner Lands Improvement, owned by Telereal Trillium, has concluded the sale of residential development land to Bellway Homes Scotland Limited, with Savills Development Team representing the vendor.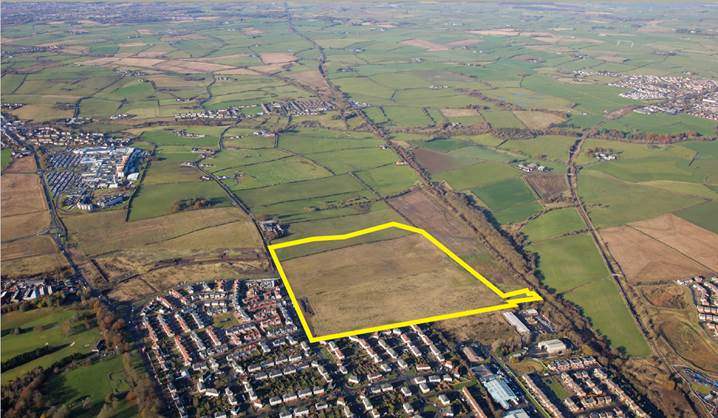 Fardalehill lies on the western edge of Kilmarnock and the recent sale forms the final phases of a masterplanned site that was granted planning permission in principle in 2012 for the delivery of up to 550 homes, across five phases.
Bellway has already delivered the initial three phases of development at the site which features 240 units, comprising a mix of three and four-bedroom homes and has successfully established Fardalehill as a new residential neighbourhood in the town.
Detailed planning permission for a further 291 units on phases four and five was granted in February 2022 and Bellway will soon commence construction on the site.
Kilmarnock has experienced increased demand for housing in recent years and there are currently a number of national housebuilders on site in the town, set to deliver approximately 900 new homes over the next decade.
Emma Biggin, associate director in Savills Development Team, said: "We were delighted to act for Lands Improvement in the sale of this site in a location which has experienced strong growth in the last 24 months. Sites of this scale are rare in the West of Scotland and attract strong interest from developers keen to secure land for housing delivery. Lands Improvement's commitment to Fardalehill over the last decade, through masterplanning the site and facilitating major infrastructure works, has been key to ensuring that it can be brought forward to deliver a range of quality housing for the residents of Kilmarnock."
James Stone, managing director at Lands Improvement, added: "Lands Improvement are delighted to have completed the sale of this consented serviced land parcel at Fardalehill to Bellway Homes, to whom we have already sold the first three phases.
"Lands Improvement has been involved in Kilmarnock for several decades and have overseen significant investment in the area including delivery of major infrastructure to support the development of housing and employment space. Working with Bellway, in addition to other partners and the local council, we have been able to establish a new high quality neighbourhood, providing much needed housing and delivering benefits to the local community."