Dundee City Council agrees 4.8% council tax rise
---

---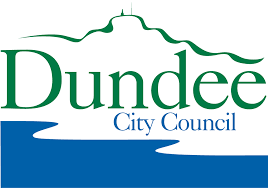 Dundee City Council approved its budget yesterday which will see a 4.8% rise in council tax.
The rise equates to £1.21 per week for a Band D household. 72% of households in Dundee are Bands A, B or C and consequently, will see a lower rise in Council tax.
The budget will also see spending on the Children and Families Service rise from £193.7m to £201.3m while the budget for the Dundee Health and Social Care Partnership has risen from £77.3m to £80.1m.
Councillor Willie Sawers, depute convener of the policy and resources committee, said: "I'm pleased that we have managed to increase spending on Children and Families and the Dundee Health and Social Care Partnership. These are the two areas of service that the public consistently tell us are their priorities, and we have reflected this in our budget. Additionally, we've maintained the price of school meals at their current level.
"We are investing £500k within the 2020/21 revenue budget to support the delivery of the action plans in response to the Dundee Drugs Commission and the Independent Mental Health Inquiry. This funding demonstrates our commitment to providing additional resources to support improving health and well-being outcomes for our citizens.
"We have allocated an additional £100k to support the recommendations contained within the Fairness Commission Action Plans throughout the City. Our workforce is our greatest asset, and we will ensure that our lowest paid workers benefit from the consolidation of the Scottish Living Wage.
"Each year it becomes increasingly difficult to protect public services and maintain our investment in the city and council priorities – tackling poverty and inequality, increasing job opportunities, improving the lives of young people, addressing health problems and creating stronger, safer communities, but we have managed to do so again.
"There remain considerable challenges to face but Dundee's reputation as a well-run, high performing, award winning and ambitious local authority that delivers best value for our communities remains intact.
"I believe the budget proposals agreed today represent the best way of protecting public services."