Dundee set to agree 3% council rent increase
---

---
Council tenants in Dundee have backed the lowest increase of three options after taking part in the annual rent consultation.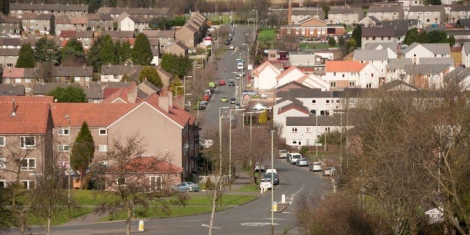 After eight weeks of consultation, 70% of the 2,503 tenants who took part opted for a 3% rise, equal to an average increase of £2.28 per week.
A report to Dundee City Council's policy and resources committee on Monday will be asked to approve the change, which will come into effect from 6 April 2020.
John Alexander, convener of the council's policy and resources committee, said: "Not only is this the best response to the rent consultation exercise that we have ever had, it is also one of the best in the country.
"We are able to give our tenants a considerable amount of information about what we can do to invest in their homes and future house building with each level of the proposed increase.
"That means they make an informed choice about how much the rent on a council house should go up by, and what they get for their money."
As well as maintaining current service levels, the council said a 3% rent increase will continue to reduce the number of households in fuel poverty in Dundee, allow for investment in existing housing stock and building new affordable housing and on-going environmental improvements.
This year's proposed budget also includes the complete removal of the shower charge from around 2200 households in the city. The supplementary charge for the provision of a shower was introduced in 2007.
As in previous years, the consultation included a number of local community events and provision of information on the council's website and in council offices.
Registered Tenants Organisations (RTOs) were also consulted as part of the process with Dundee Federation of Tenants Association opting for the 3% increase based on the balance between future investment in energy efficiency measures and affordability.
Targeted use of relevant social media along with guidance for tenants to help them understand what their rent pays for, face to face conversations and different ways of registering a preference boosted participation numbers to the highest ever, at 20% of the city's council tenants.
Anne Rendall, convener of the council's neighbourhood services committee, added: "The rent setting exercise has always got to be a delicate balancing act.
"There are lots of things we would like to do to improve the housing stock in Dundee and build more social rented housing but we are always mindful of the need for any rent increase that allows us to do that to be manageable for hard-pressed Dundee families.
"I believe that we are getting the balance right and council house tenants are getting the best outcomes all round."