England: Cabinet member for housing resigns after Twitter account exposed
---

---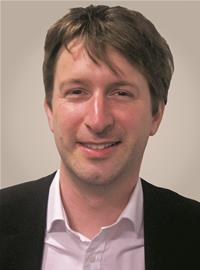 The cabinet member for housing at Southwark Council has resigned from his post after it emerged that he had not been transparent about a Twitter account that he managed.
Cllr Leo Pollak offered residents a full and unqualified apology for the account which, according to the South London Press, promoted council projects in the borough and criticised some residents' campaigns.
The local authority said the now-deleted account was created to comment on housing-related issues.
In his resignation letter, Cllr Pollak said: "It goes without saying that this represents a serious error of judgement that doesn't meet the standards of openness and accountability that you would expect of a public representative, and I am writing to offer you all a full and unqualified apology. I have referred myself to the council's monitoring officer and will accept any recommendations made."
Cllr Pollak will continue to represent residents in South Bermondsey ward as a back bench councillor.
Council Leader, Cllr Kieron Williams, said: "Whilst it is right that Cllr Pollak has resigned following a serious error of judgement, we will miss his huge passion for improving the lives of everyone who lives in council housing. From driving forward our plan to build 11,000 new council homes, to championing local estates through our Great Estates programme, to campaigning tirelessly on issues like right to buy and land reform, Leo has worked relentlessly to improve the lives of our residents.
"However, in order to gain and retain our residents' trust, it is essential that all politicians carry out their work in a completely transparent way. In this case, unfortunately Cllr Pollak's behaviour risked compromising that trust, and that is why I have accepted his resignation as cabinet member for housing."