England: Housing associations and councils can bid for government strategic partnerships
---

---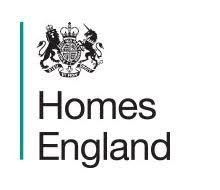 The UK Government's housing delivery agency Homes England is expanding its multi-million-pound strategic partnership model and with for-profit housing providers and councils now able to bid for funding under the programme.
The agency has confirmed that there will be four streams within the strategic partnership scheme as part of the new £12 billion Affordable Homes Programme which starts this year.
Strategic partnerships are an approach to increase the delivery of affordable housing. Rather than applying for funding on a scheme-by-scheme basis, strategic partners enter into a multi-year grant agreement with Homes England to deliver affordable housing. This allows partners to benefit from the certainty of grant for the duration of the partnership, as well as access to Homes England's wider expertise, insight and influence.
The new model will allow for for-profit registered providers and developers to receive funding to build affordable homes, while local authorities will also now be able to bid for funding to build thousands of new council homes.
Home England first launched strategic partnerships in 2018. It has since signed 23 partnerships with 27 housing associations, delivering around £1.8bn grant investment and over 40,000 additional affordable homes.
The agency said: "We know there is more appetite, experience and capacity across the sector to deliver affordable housing. So, for the new affordable homes fund, we've redesigned our strategic partnership model, with an increased focus on the relationship element, and are opening this offer to a broader range of partners from across the housing sector."
It added: "We are looking for ambitious, successful organisations that share our aims and values to become strategic partners, so that together we can do just that."