Glasgow's affordable housing strategy progresses thanks to £100m investment
---

---
More than £100 million of development funding has been invested to date to increase the number of affordable homes in Glasgow as part of the city's housing strategy, a Glasgow City Council committee heard yesterday.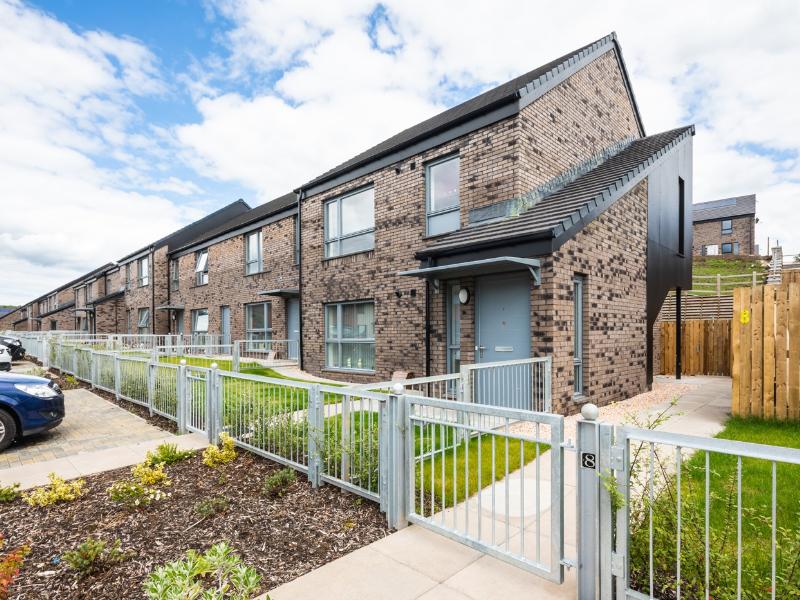 The investment has helped to progress approvals for projects to deliver 2,172 new affordable homes and the completion of 1,003 new affordable homes.
The update - a mid-term appraisal of the Glasgow Housing Strategy (GHS) - looks at the strategy's progress; the development and drivers of new policy; and key features and trends in the housing sector in Glasgow.
The appraisal shows that Glasgow compares favourably to other UK cities in terms of housing affordability as a whole, notwithstanding diverse local housing markets in the city, and that Glasgow City Council has a strong track record managing funding to deliver new affordable homes. A significant trend in the city has been the growth of private renting housing, with the number of homes doubling over the past 15 years.
A number of areas were also identified as central to the development of the GHS, including the quality of private sector housing; meeting the demand for specialist housing for particular needs; and investigating the demand for housing in specific local areas.
In terms of the progress made through the GHS in 2019/20, a number of key achievements were highlighted at the committee:
£7.982m was allocated to fund Glasgow's Private Sector housing Grant, to deliver Adaptations, Care and Repair, as well as other private sector repairs works and a new Empty Home Strategy was approved.
Continued investment in affordable warmth area-based schemes with £4.2m to deliver 11 new projects.
The council set up the 'Glasgow - Everyone's Home' Group, which will deliver the objectives set out in Glasgow's Rapid Rehousing Transition Plan (RRTP) to transform the current system to prevent and alleviate homelessness.
The council continues to secure significant capital grant funding for investing in the regeneration of sites of vacant and derelict land.
The mid-term appraisal of GHS was informed by, and aims to fit with, Glasgow City Council's wider Renewal Programme strategy. Over the next two years, the GHS will include particular focus on a number of key change and renewal outcomes in response to the COVID-19 pandemic and this will guide preparations for the next version of the strategy, which is due in 2022/23.
Councillor Kenny McLean, city convener for neighbourhoods, housing and public realm at Glasgow City Council, said: "It is pleasing to see such significant progress in the city being delivered through the Glasgow Housing Strategy, with thousands of new affordable homes being built, and projects to help tackle the issues of energy costs, homelessness, and empty homes ongoing or underway.
"Another crucial part of the strategy is the recognition of the need to respond to the current pandemic as we prepare for the new strategy, which will be published in a couple of years."