Molendinar Park launches online housing management and finance system
---

---
Molendinar Park Housing Association (MPHA) has launched new web-based software to increase efficiencies across its operating systems.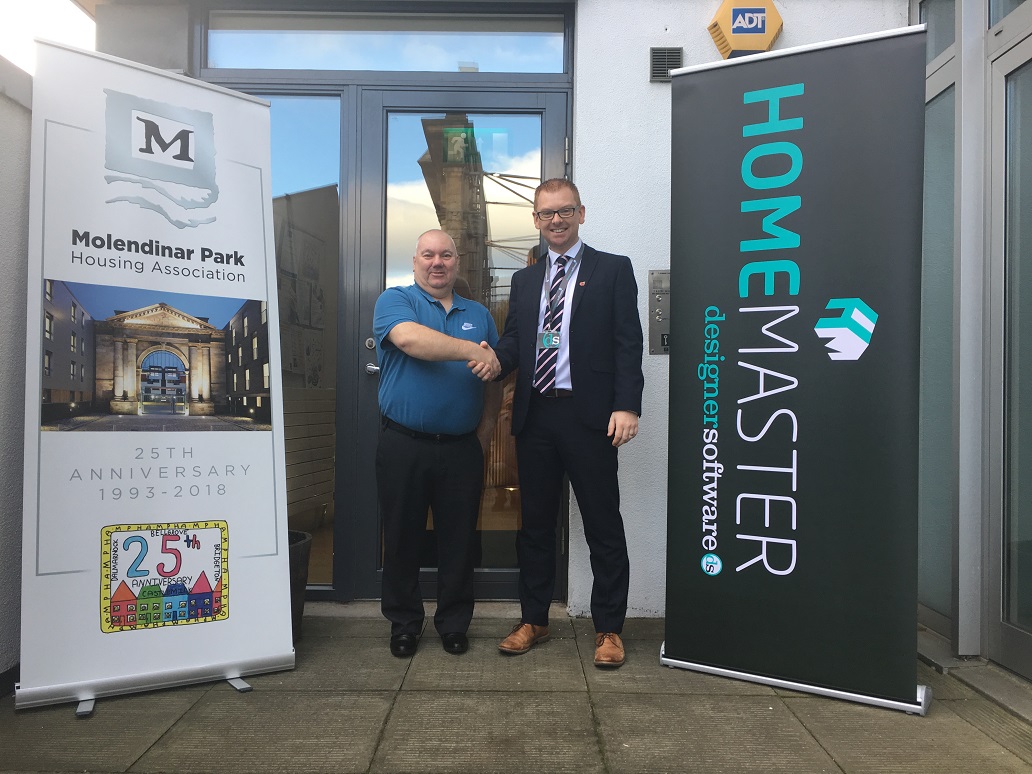 The Association entered into a contract with Designer Software at the end of July this year to deliver the HomeMaster housing management and finance system.
As well as having a fully integrated housing management and finance package, which will deliver all the core functions, the Association will also utilise the asbestos, property compliance and case management modules which are available.
Molendinar Park said this is crucial to ensuring the Association continues to meet its obligations in relation to tenant and resident safety.
Andrew Scott, chairperson of MPHA, said: "We are delighted to have launched HomeMaster. Excellent service delivery, value for money and tenant and resident safety are at the core of the Association's values and we are confident that HomeMaster will deliver improvements and efficiencies across MPHA's operating systems."
Julie Smillie the Association's director, said: "We are excited to launch HomeMaster. The Association's previous system was no longer able to support our business needs and I am confident that HomeMaster provides a platform that will support and enhance the Association's core functions, whilst also being accessible not only to staff but to customers, committee and contractors.
"I am delighted that the transition has been smooth, and the Association have been supported at each step by the team at Designer Software. We look forward to a successful partnership and bringing benefits and increased service levels to our tenants and stakeholders."
Craig Brock, chief operating officer of Designer Software, added: "Molendinar Park is a forward-thinking and innovative community housing provider who were seeking to utilise modern technology to improve the service provided to Tenants and Stakeholders in addition to delivering internal efficiencies.
"In August 2019 Molendinar Park decided to implement HomeMaster with an ambitious plan to go live with the new system at the beginning of November 2019. It is testament to the hard work and dedication of all the staff involved in the project from both Molendinar Park and Designer Software that the implementation has been a complete success."