New Loretto home 'makes all the difference in the world'
---

---
Delighted tenant Isabella Heyne said her new Loretto home in Coatbridge is "absolutely life-changing".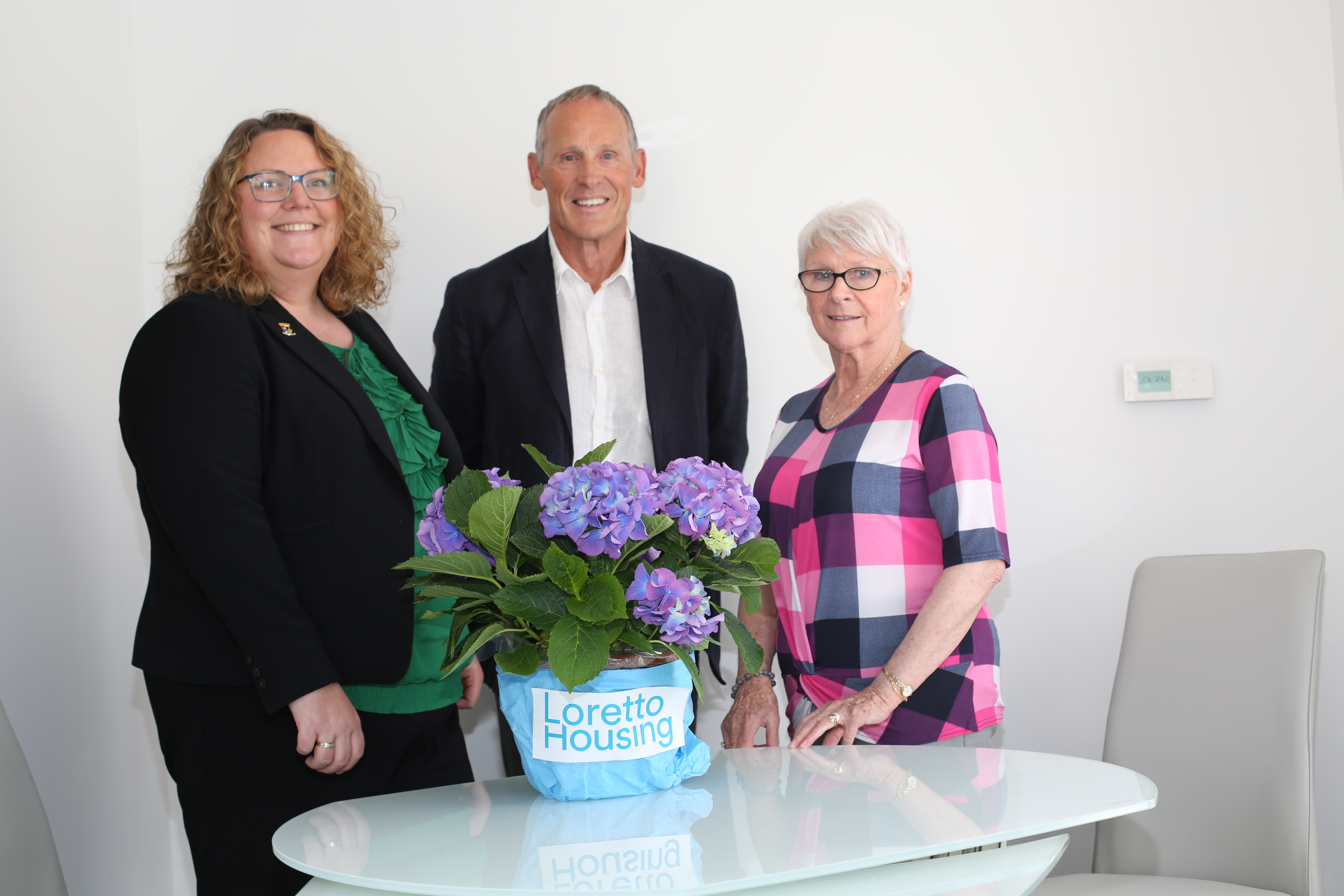 She and husband Karl moved into one of 28 new homes in St Patrick's Court – designed for people over 55 with mobility issues – in the town centre.
Karl, who uses a wheelchair, had been stranded for a year in their previous home because there were so many steps.
Now, with a lift, an accessible roof terrace and charging points for mobility scooters, the couple have a new lease of life in their 'wonderful' new home.
Isabella, 76, a retired nurse, said: "Our new home is absolutely life-changing. It's made all the difference in the world to us.
"There were so many steps in our last home my husband Karl hadn't been out for a year. He just couldn't get down the stairs.
"The lift in our new block makes such a difference – it means Karl can get out and about in his scooter.
"Being stuck indoors was very isolating for Karl and our new place will really transform his quality of life.
"Being so close to the town centre means we'll be able to go shopping or pop out for a coffee. Everything we need is right there.
"It's wonderful, absolutely beautiful. I love everything about our new home."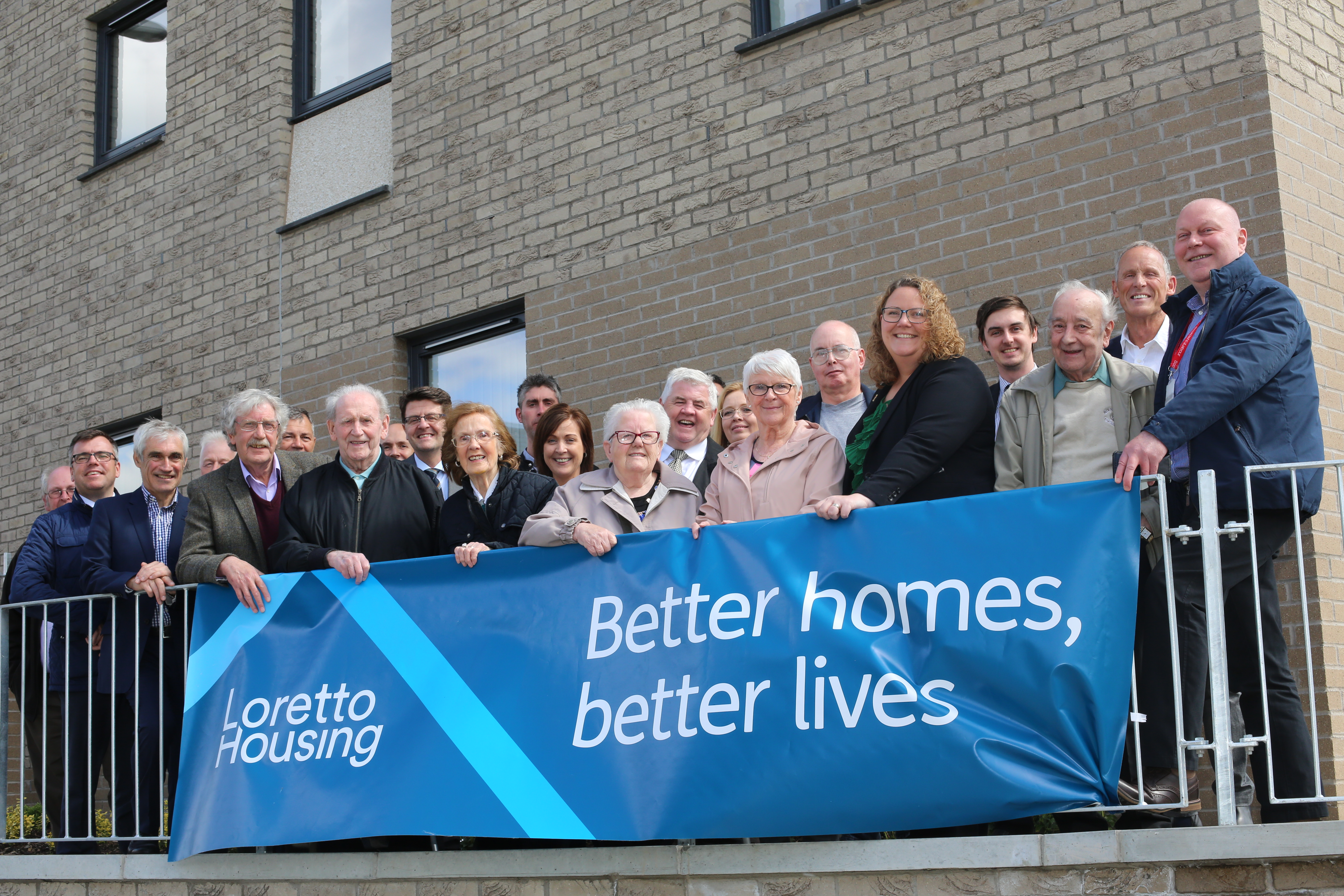 Isabella was joined by some of her fellow tenants, Loretto Housing chair Douglas Robin, North Lanarkshire Council convener of enterprise and communities, Councillor Heather McVey, local elected members and others to celebrate the opening of the new homes.
Councillor McVey said: "I was delighted to see first-hand this development, which is designed and built to such a high standard, and speak to the tenants living in these new homes.
"Developments like this, by our housing association partners such as Loretto, also complement the council's plans to provide 5,000 new homes by 2035 and contribute to our ambition to transform town centres into modern, mixed-use communities.
"I'd like to wish tenants a very happy and healthy future in their new homes."
The 28 homes at St Patrick's Court have taken shape on the on the site of former offices at Muiryhall Street in the town centre.
The £4 million development, a mix of one and two-bedroom flats, includes £2.4m funding from the Scottish Government.
Loretto Housing chair, Douglas Robin, said: "These lovely homes provide much-needed affordable accommodation for older people in North Lanarkshire.
"The added amenities – including the lift, an electric scooter store with charging points and easily accessible outdoor space on decked rooftop areas – are helping people enjoy a whole new lease of life."
As part of the contract with Loretto Housing, contractors CCG created two apprenticeships, four new jobs and three work placements.
David Wylie, managing director of CCG, said: "St Patrick's Court is a leading example of what can be achieved by providing quality, affordable homes that cater for the needs of older people.
"We're delighted to hear about the positive impact of these homes and look forward to working with Loretto Housing again."
Loretto Housing has already built 314 homes since joining Wheatley Group in 2014.
Work is under way on another 28 homes, with a further 160 planned.