New trainees make it double figures at Queens Cross
---

---
Two more young people have joined the ranks at Queens Cross Housing Association.
Seventeen-year-old Sean Hanley and Anthony Goodall have joined the handyperson team on a ten-week training placement.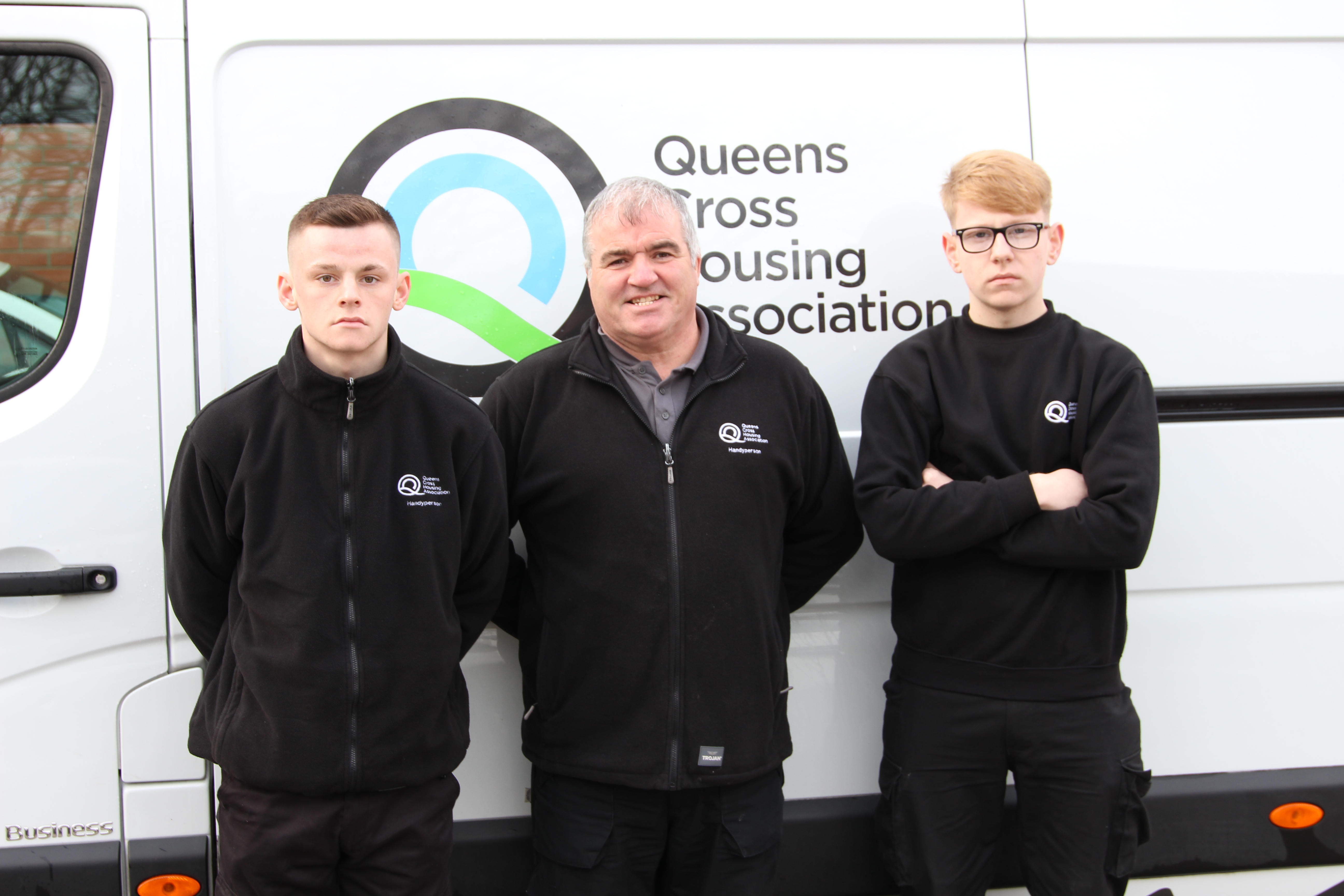 The new recruits bring to 11 the number of young people under 26 who have joined the Association in 2018.
The teenagers will be trained in all aspects of the role – from providing upkeep to the Association's environment and its housing stock to assisting in minor repairs.
Successful completion of the programme may lead to a full-time apprenticeship opportunity within the team.
Handyperson team leader Gerry O'Donnell was delighted to welcome the pair to the Association.
He said: "This placement allows Sean and Anthony to come in and learn a whole range of skills and gives them an insight into a work environment.
"It's great that the association is providing opportunities to young people in different job roles across the organisation."
As well as the trainees, Queens Cross has employed two modern apprentices, two trade apprentices, three trainee graduates and two customer services advisers under the age of 26.
The Association has also been working with local schools to offer short-term placements to give pupils a taste of what working for a social landlord is like.
The recruitment drive is part of the association's support for the Scottish Government's 'Year of Young People' initiative which aims to champion young people aged 8-26.