North east letting agent offers no deposit scheme to tenants
---

---
A letting agent and property management company is offering a new way for people to rent a property without the substantial outlay of paying a deposit.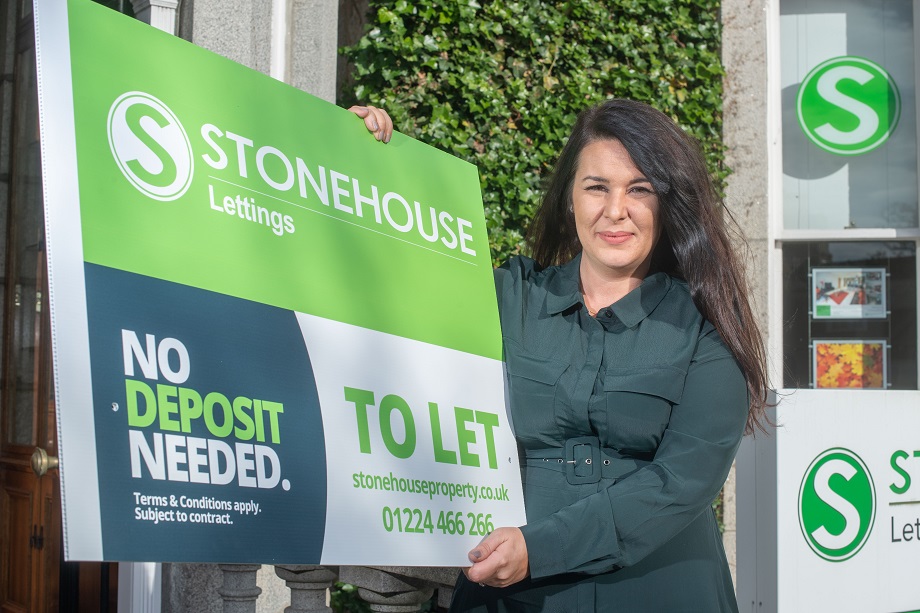 Stonehouse Lettings said its Reposit initiative is the first of its type to be offered to the north east rental market.
The vast majority of rental properties require the first month's rent and another month's rent to be paid as a deposit.
Through Reposit, a non-refundable service charge – the equivalent of a week's a rent – is paid, with landlords insured should any additional payments be required at the end of the let agreement.
Aileen Merchant, who was appointed managing director at Stonehouse Lettings in the summer, said: "It's an ingenuous win-win for our landlords and those looking to rent without the significant financial burden at the beginning of a tenancy. The landlord is covered by signing up to the scheme.
"A recent industry survey revealed that 49% of people borrow their deposit, whether that's from a family member, a loan, a friend or put on a credit card. This smart solution allows them to pay a reduced fee rather than a lump sum.
"At the end of the tenancy, if everything is good order everyone moves forward. However, if there was an issue, say damage to the flat, Reposit will typically aim to have this sorted within a month. A traditional deposit approach can take up to two to three months to resolve which isn't good for either party.
"We're delighted to be offering this innovative service. The rental market is picking up in the north-east, with the recovery of the energy sector in the region a key factor. We have seen a 20% increase year-on-year in the number of lets, which is also a reflection of our commitment to customer service and a smart approach. Around 15 tenants have already signed up to Reposit since its recent launch."
Like a traditional deposit, the occupier is liable for unreasonable damage or rent arrears at the end of the tenancy. The landlord is covered by Reposit's insurance provider if the occupier default's on payment, which could mean a reduced credit score for the tenant.