North Lanarkshire Council to overhaul sheltered housing allocation
---

---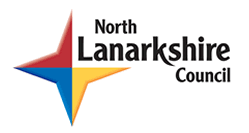 North Lanarkshire Council has announced plans to overhaul how it allocates sheltered housing to older people.
From April, the council will be contacted over 1,000 older people currently on the waiting list for sheltered accommodation to arrange an assessment and gauge their support requirements.
Stephen Llewellyn, the council's head of housing solutions, said: "As well as simplifying the process for applying for sheltered housing, the changes also mean we can match older people to the best housing options available.
"An assessment team will, over the next few weeks, contact all existing applicants listed for our older people's housing to assess them on their daily living, housing and support needs. Following this, people will be placed on the appropriate waiting list. These assessments form part of our improvement plan for our sheltered housing complexes and will help us provide the most appropriate care and support for people to continue living independently."
To make best use of the available older persons housing stock, the council will allocate older people's housing according to the applicant's support needs (high, medium and low).
In line with this new allocation policy, the council is also in the process of re-classifying our sheltered housing complexes. These are being placed into three main groups to meet the varying needs of council applicants.