Affordable housing included in 175-home Portlethen application
---

---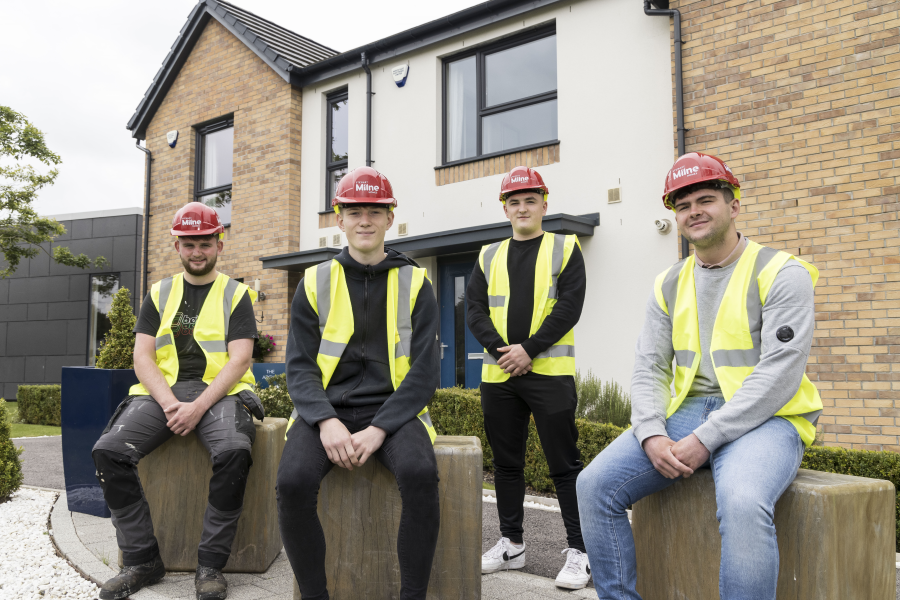 Plans submitted to build 175 new houses in Aberdeenshire include an allocation for 46 affordable houses.
Stewart Milne Homes intends to build the new homes beside Hillside School near Portlethen.
The proposed development has been split into six areas, with a mixture of detached, semi-detached, bungalows and flats throughout.
The Press and Journal reported that the plan also includes 46 affordable houses, each featuring timber cladding, concrete roof tiles and grey windows and doors in order to be "reflective of the surrounding properties".
Some objections have been made concerning the impact which the new development will have on nearby schools and health centres. However, council officers have suggested that local schools could be rezoned in order to accommodate and better spread out the additional demand.
The application will be considered next week by members of Aberdeenshire Council's Kincardine and Mearns area committee. They have been recommended to delegate a final decision on the proposals to the local authority's head of planning, subject to the developer meeting a number of conditions.
A report discussing the new development, signed by Stephen Archer, director of infrastructure services, reads: "When considering all factors, there will be no negative infrastructure impacts from the additional housing. The proposal would be appropriately designed, laid-out and of a compatible scale, nature and finish to the neighbouring development.
"The site can be suitably accessed and services and will have no detrimental impact on Portlethen."