Points-based immigration system 'must take account of housing sector'
---

---
New immigration plans unveiled by the UK Government must not hamper the construction industry's capacity to deliver on key housing projects, the Scottish Federation of Housing Associations (SFHA) has warned.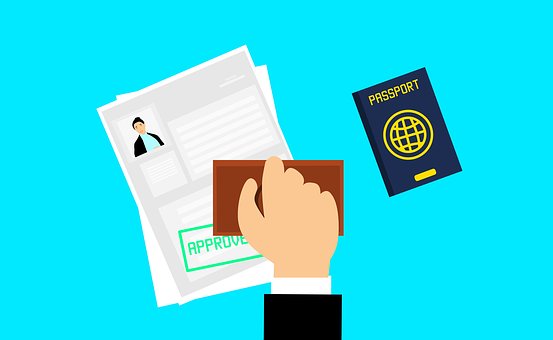 The reforms aim to end visas for low-skilled workers and reduce the overall number of migrants, by awarding points to applicants based on specific skills, qualifications, salaries, English speaking ability and professions.
Under the new system, which comes into force from 1st January 2021, any company wanting to employ a foreign national in the UK will have to give them a full-time job and pay them at least £25,600 a year.
Home Secretary Priti Patel said: "We're ending free movement, taking back control of our borders and delivering on the people's priorities by introducing a new UK points-based immigration system, which will bring overall migration numbers down.
"We will attract the brightest and the best from around the globe, boosting the economy and our communities, and unleash this country's full potential."
However, building trade body the Federation of Master Builders (FMB) has revealed concerns about losing access to foreign labour.
Chief executive Brian Berry said: "If we are to have an infrastructure revolution and build a million new homes over the next five years, we will need to have an immigration system that allows for key construction workers of all skill levels to come to the UK of all skill levels. Today's announcement that there will no longer be a route for 'low skill' workers to come to the UK after next year will hamper the construction industry's capacity to deliver on key projects."
He added: "We will need general labourers as much as architects or surveyors. They are a core part of the construction industry and it's simply unrealistic to assume the domestic workforce will fill this gap in the next nine months."
Sally Thomas, SFHA chief executive, echoed the sentiments: "I certainly hope that the UK Government is taking account of the housing sector when it is overhauling the immigration system.
"In Scotland alone, in order to deliver the homes that are needed, we must have a robust pipeline of skilled construction workers not only to complete this affordable housing supply programme but the next and all future programmes."
The Scottish Government's migration minister Ben Macpherson said the proposals fail to offer a different approach to address the country's "distinct demographic and geographical needs" and "completely disregard the needs of our employers, our public services and our communities".
"There is a clear need for a fundamentally different approach to migration policy to reflect Scotland's distinct demographic and geographical needs," he said.
"The UK Government promised a system that would deliver for all of the UK including Scotland yet these proposals do not reflect the clear evidence from employers, local authorities, universities and experts about their needs.
"Indeed there is not a single reference to Scotland in the document.
"Telling employers that they will just need to adjust will be deeply concerning to our agriculture sector; to our care sector; and to our transport sector.
"We need an evidence-based approach to immigration policy which reflects the needs of our economy and has been developed through engagement with employers and communities."