Scottish Churches Housing Action partners with WASLER
---

---
This week Women's Aid South Lanarkshire & East Renfrewshire (WASLER) signed a two-year partnership with Scottish Churches Housing Action (SCHA).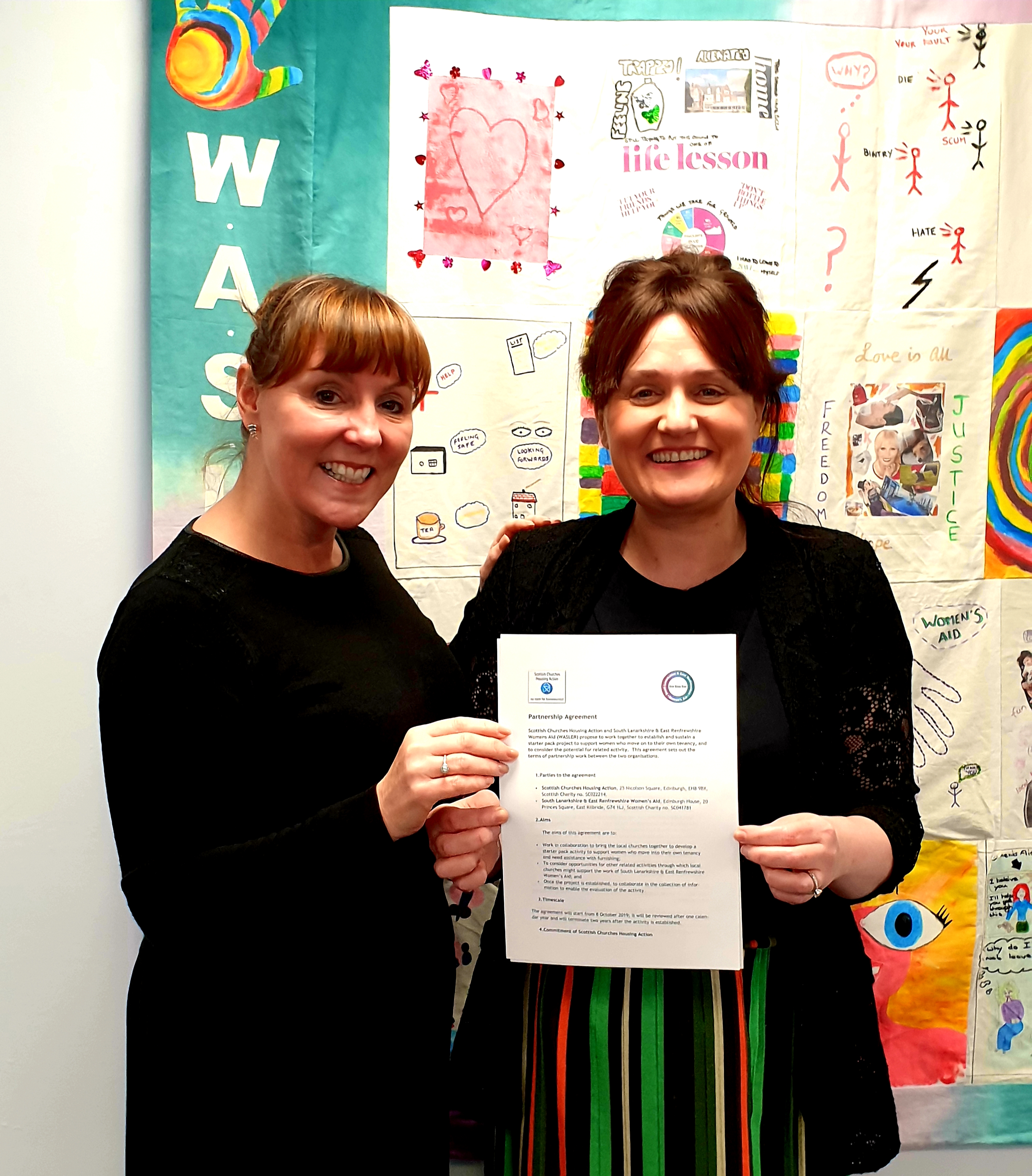 SCHA brings together the main Christian denominations and organisations in Scotland, with the vision of a Scotland free of homelessness.
The partnership will support and encourage the contribution of local churches to establish and sustain a Starter Pack project, to support women who move on to their own tenancy.
Lynsey Queen, WASLER refuge manager, said: "Having the support from the local churches to provide starter packs for families moving on from Refuge into their own tenancies will make a huge difference.
"This can be very costly for women, and by having the funds donated this will enable women to not only purchase essential items for their new home but allows them to choose the items they want to buy. Having this support will enable families to move into their new home and sustain their tenancy.
"The Refuge Service at Women's Aid South Lanarkshire are very excited to be working in partnership with SCHA and the local community and we thank everyone for their continued support."
Heather Zajac, SCHA development manager, added: "When someone gets a house from the council or a housing association after they have been homeless, it is empty. They don't get furniture, bedding, cooking essentials or cleaning equipment. And they don't generally have extra money to furnish their new home outwith essential items such as plates, pots, bedding and cutlery.
"Families may help, but often people are cut off from family. Churches are a crucial part of helping the community. We are encouraged and inspired by the response; we would welcome support from any local churches or communities."