Scottish Government updates homelessness code of guidance
---

---
A new code of guidance has been published to help guide local authorities in their duties to assist people who are threatened with or who are experiencing homelessness.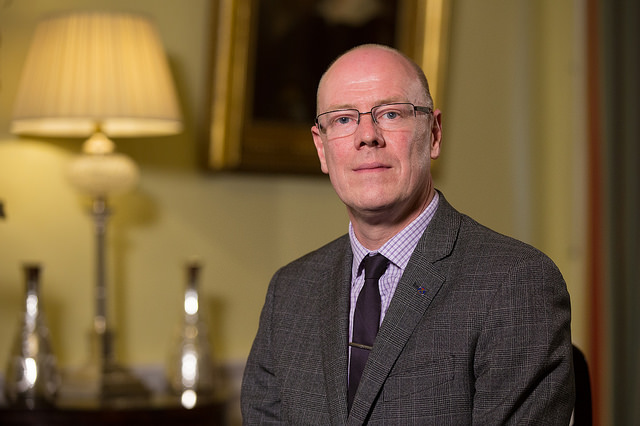 The updated code also reflects best working practice in areas such as cooperation with other parts of local and national government, and other agencies.
The guidance provides a set of advisory standards to be applied by local authorities to their temporary accommodation and also to any temporary accommodation provided from other providers. These standards relate to all types of temporary accommodation including Bed and Breakfast, to ensure that the quality of temporary accommodation is of good standard and to meet the needs of the household.
The new standards stipulate that local authorities will need to provide safe, warm and high-quality accommodation for people at risk of homelessness while a permanent, settled home is found.
In addition, the removal of the current duty requirement on councils to assess whether a household became homeless intentionally which was announced earlier this year has now come into force.
Housing minister Kevin Stewart MSP said the changes will make it easier for people who have difficulties in their lives, such as financial or mental health issues, to get support.
He added: "Scotland has some of the strongest homelessness rights in the world and these changes will allow more people to benefit from the support available.
"While temporary accommodation can offer an important emergency safety net for anyone who finds themselves homeless, such as those fleeing domestic violence, it should be a purely temporary measure. We want to make sure that anyone facing homelessness is supported into permanent, settled accommodation that meets their needs as quickly as possible.
"We are bringing our guidance up to date so that it assists local authorities and other partners to adopt a person-centred approach to tackle, prevent and relieve homelessness.
"We will continue to work with local authority and other key partners to overhaul and modernise the guidance into a valuable resource to help staff to deliver on the requirements of our progressive homelessness legislation in Scotland. This is part of our wider action plan, backed by £50 million, which sets out the steps we will take to end homelessness for good."
Graeme Brown, director of Shelter Scotland, welcomed the new guidance but warned that temporary accommodation must be legally enforceable as soon as possible.
He said: "Scotland is in the grip of a housing emergency due to decades of failing to build enough social housing - with many areas having an acute shortage of good quality temporary accommodation.
"Thousands of families, children and individuals in Scotland are now paying the price of that failure by having to stay longer in poor quality temporary accommodation with their lives in limbo.
"It is therefore welcome news that the Scottish Government is committed to improving standards in temporary accommodation and is taking action."
Mr Brown added: "However, this doesn't go far enough. Shelter Scotland has long been campaigning for legally enforceable standards and welcome the Scottish Government's commitment to introducing these.
"We look forward to working with the Scottish Government to bring forward legally enforceable standards as soon as possible so no-one is forced to call a dirty, damp and unsafe room home."
These changes form part of a wider update to the Homelessness Code of Guidance which helps local authorities fulfil their statutory duties to assist people who are threatened with or who are experiencing homelessness. In addition to the new clear advisory standards for temporary accommodation, the code will be also updated with a raft of other changes to reflect new legislation since 2005.