Second phase of business support for Scottish firms opens for applications
---

---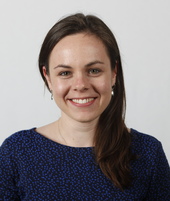 The second phase of coronavirus support for small Scottish businesses, which extends grant support to all subsequent eligible properties, is now open for applications.
The next stage of the Small Business Grant scheme ensures that - in addition to existing grants of £10,000 or £25,000 for the first property - businesses may now qualify for grants of £7,500 or £18,750 on all subsequent eligible premises.
In addition, retail, hospitality and leisure properties with a rateable value up to £18,000 that do not qualify for the Small Business Bonus Scheme, may now qualify for Small Business Grants.
These enhancements, announced in April, are worth an estimated £120 million extra to businesses in Scotland.
Announcing the opening of the fund, finance secretary Kate Forbes also revealed that a review would be conducted to assess how Scotland's tech industry can help the economy recover.
The short-life review, led by former Skyscanner chief operating officer Mark Logan, will help make recommendations on how Scotland's thriving tech industry can help with economic recovery.
Mr Forbes also re-affirmed the Scottish Government's commitment to passing on the latest £155m of consequential to local government in full, and called for the Scottish Parliament to be given additional fiscal powers to help address the challenges facing Scotland's economy.
She said: "The Scottish Government is delivering a strong package of business support worth around £2.3 billion, and I am pleased that today marks the opening of the second phase of our Business Grants Funding Scheme, increasing the eligibility for multiple properties within the same business.
"Our actions have been welcomed by the private and third sectors alike, and are making a real difference to people's lives in Scotland.
"I would like us to do more, but ultimately we are constrained financially and through our limited devolved powers. Without the flexibility to borrow we cannot provide further support to individuals and businesses, which is why the UK Government must now permit further fiscal flexibility to allow us to respond more fully.
"Scotland's tech scene is one of the most innovative, high growth sectors we have and it will be critical to our economic recovery. As Scotland seeks to emerge from lockdown and restart our economy when the time is right, we will need that innovation more than ever, and that is why I have invited Mark Logan to lead a review that will recommend how we can harness the enormous potential of this sector."
Read all of our articles relating to COVID-19 here.