Tenants' delight as Queens Cross set to extend new service
---

---
A pilot scheme to help supported housing tenants with odd jobs is to be continued after receiving 100% positive feedback.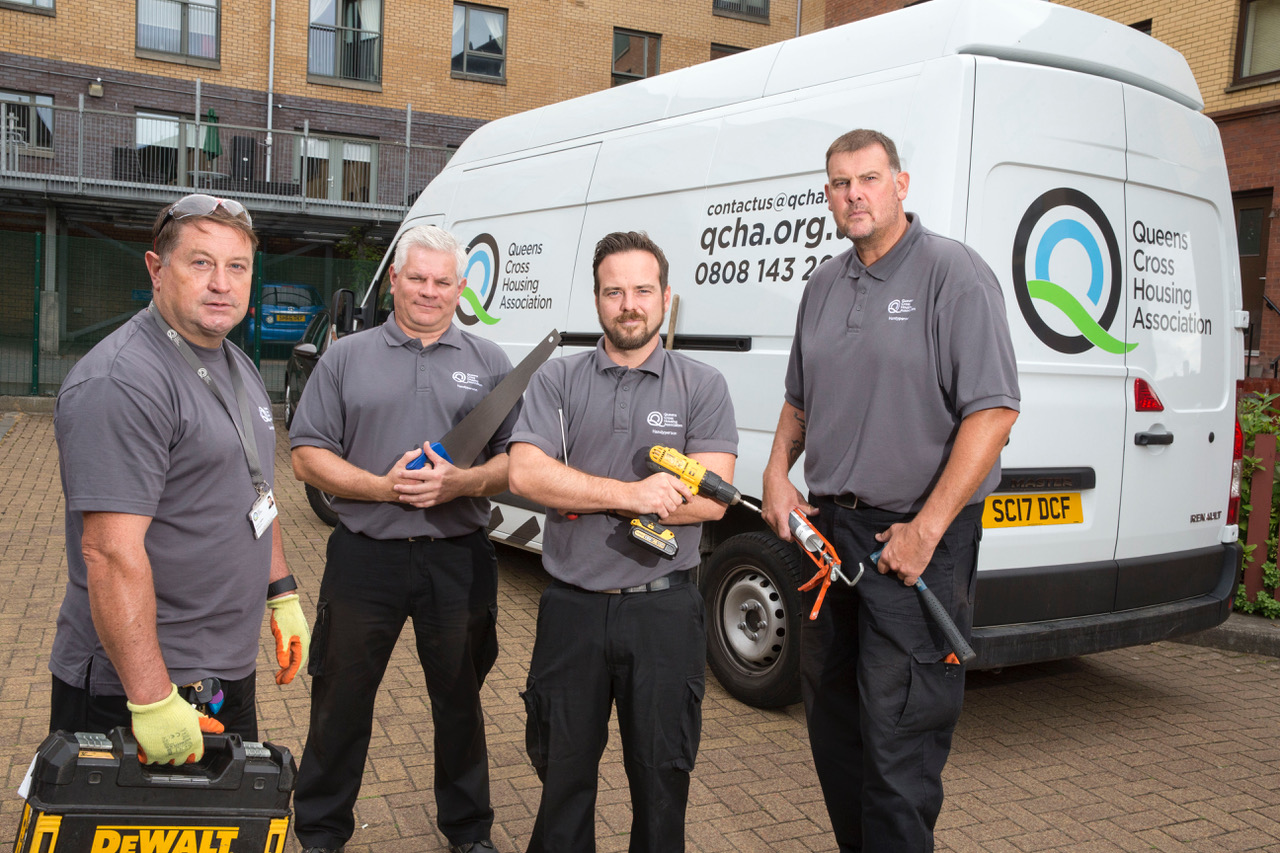 Over the past six months Queens Cross Housing Association's six-strong 'Home Team' has been taking on a variety of household tasks, not normally covered by tenancy agreements, for people who receive a housing support service and do not have friends or family nearby to lend a hand.
During the pilot the team completed 199 jobs ranging from helping to remove large items of furniture, changing light bulbs and smoke-detector batteries, to hanging curtains and retuning TVs.
"A lot of tasks that the team carried out, most people would take for granted. But if you are living alone, maybe with an illness or disability, getting these everyday tasks done can be a real challenge," said director of property, enterprise and regeneration, Rona Anderson.
"We wanted to put in place a new service that could really make a difference to some of our most vulnerable tenants. By completing simple jobs around the house, that otherwise just wouldn't get done, we are helping to keep tenants safe and well."
A total of 134 customers used the service over the period, and a survey by the association reported a 100% satisfaction rate, with 100% of tenants also saying they would recommend the service to someone else.
Queens Cross tenant, Linda Girvan, said: "The guys came up, moved my furniture around, put up pictures for me and assembled some flat pack. I couldn't have done any of it without their help, their service has been amazing."
The team comprise general maintenance handy-persons, plumbers and electricians.
"We have never before had such a positive response to a new initiative. The feedback shows there is a real demand for this type of service and we want to bring it in as a permanent fixture that every tenant with a need has access to," said Rona.
The team will now be looking to boost its numbers with new trainees to help cope with the anticipated rise in demand for its services.