Wellhouse Housing Association cuts equivalent of Hampden pitch 18 times during pandemic 
---

---
Wellhouse Housing Association's estates team have been praised for their herculean effort in looking after the community throughout the pandemic which included cutting the equivalent of the famous pitch at Hampden 18 times.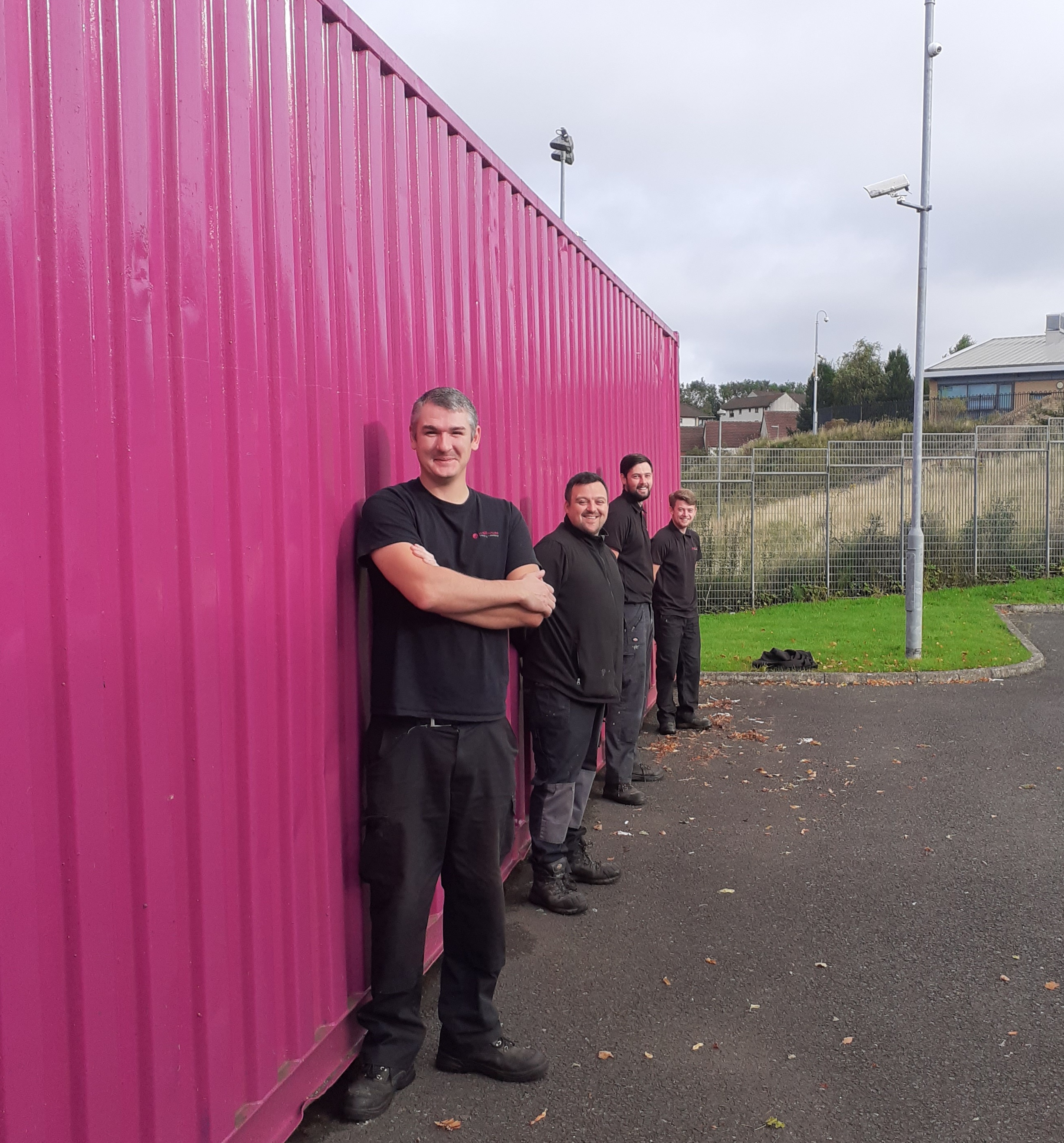 In eight months the team of Daniel Healy, Jordan French, Dale Russell and Stephen Fotheringham cut more than 30 acres of grass with a combined area of 132,790m2.
With limited council refuse collections and fly-tipping becoming an increasing problem, the team also ensured that they kept the area tidy by making 230 return trips to Shieldhall Recycling Centre – the equivalent of travelling from Glasgow to Los Angeles.
Darron Brown, chair of Wellhouse Housing Association, said: "COVID-19 has been very challenging for everyone but we knew it was very important to look after the area, particularly in lockdown when people were spending most of their time at home.
"At the outset we agreed that it was essential our estates team continued their valuable work and we are so pleased with the herculean effort all of the team have made and it is clear that they have gone over and above for our tenants.
"We want to do everything we can to make sure that Wellhouse continues to be a thriving community and that tenants can see the work of the association in maintaining the area."