2,000 new jobs for Social Security Scotland and new disability advocacy service launched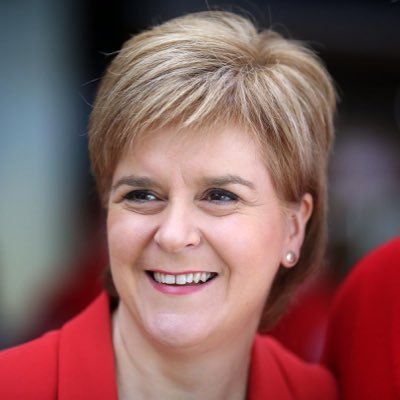 First Minister Nicola Sturgeon has announced that more than 2,000 jobs will be created with Social Security Scotland over the next 12 months.
The Scottish Government has also revealed that disabled people will benefit from a ground-breaking new advocacy service that will support access to Scotland's social security services.
Recruitment for Social Security Scotland will start in October for staff to support the delivery of benefits due to be introduced next year, including the Adult Disability Payment – the Scottish Government's replacement for the Personal Independence Payment.
The majority of the new roles will be based in Social Security Scotland's Dundee head office and Glasgow, to take calls from clients and process applications for Scottish benefits.
The remainder will be based across the country to provide face-to-face advice for people applying in the way that would suit them best, whether that is online, by phone, by post or in person.
The First Minister said: "Social security is a human right and a collective investment in the people of this country now and for future generations.
"These roles come at a critical time in Scotland's recovery from the COVID-19 pandemic and our investment will go beyond the money that we will pay in benefits. When we have introduced all our new benefits and moved clients from the DWP to Social Security Scotland, our new social security service will employ more than 3,500 people. This will provide secure, long-term employment in Dundee, Glasgow and across the country and deliver a positive economic impact of £280m for our economy.
"We are committed to creating a diverse workforce to provide this public service. Having people from a wide range of backgrounds will help deliver the best service and ensure that we do things differently and treat people with dignity, fairness and respect."
David Wallace, Social Security Scotland's chief executive, added: "Social Security Scotland opened its doors in September 2018, and we are already delivering 11 benefits – seven of which are brand new. We know that our clients value our service as we have a 90% satisfaction rating.
"As we welcome more than 2,000 additional staff to deliver new benefits and a high-quality service, we are committed to increasing diversity in the organisation so we reflect the clients we are here to serve and their lived experience.
"We are delighted to be able to create more jobs in Glasgow and to our head office in Dundee and I look forward to welcoming colleagues into Agnes Husband House in 2022.
"We are a Living Wage, Disability Confident and Carer Positive employer. We proudly support the Fair Start Scotland programme and have committed to offering 100 roles as part of Young Persons Guarantee in 2021/22."
Meanwhille, up to 100 jobs are to be created to help disabled people access Scotland's social security services.
The Scottish Government has committed £20.4 million over the next four years to the provision of the new and free programme, unique in the UK.
It will offer advocacy support to disabled people looking to access Scottish social security benefits.
These include current and future disability benefits such as Child Disability Payment, Adult Disability Payment and Pension Age Disability Payment.
The service will be operational in the new year and is entirely independent of the Scottish Government and Social Security Scotland. It will be available in each NHS board area and will create up to 100 new jobs across the country.
Social security minister Ben Macpherson, commented: "The service will provide advocacy to anyone who is disabled and requires support to communicate their needs when accessing Scotland's social security services.
"This assistance will be person-centred and advocates will provide the most appropriate form of support to each individual based on their circumstances.
"This is a new and independent free service, with no equivalent provided by DWP.
"It builds on our human rights-based approach and makes social security more accessible to disabled people in Scotland, ensuring their voices are heard."
VoiceAbility, a charity with 40 years' experience delivering advocacy services, has been awarded the contract to provide the service.
They will establish a new base and training centre in Glasgow and create up to 100 jobs over the four years. There will be at least one advocate in each NHS area at launch, with more jobs to be created as disability benefits are introduced.
VoiceAbility CEO Jonathan Senker said: "We are proud to launch this new independent advocacy service and we look forward to establishing a base in Scotland and taking on the staff to deliver it.
"The advocacy we provide will support disabled people to make sure their voices are heard when it matters most and that more people will get the support they're entitled to."